July 14, 2017
In addition to showcasing the latest products and trends, it's the goal of the Design Digest to continually educate customers, providing information that will ensure both beautiful and successful applications and installations.
Q: Is it wise to use a wallcovering in a bathroom or powder room? If so, is there a way to ensure that moisture won't become an issue?
A: It is absolutely fine to use wallcoverings in a bathroom—so long as you choose the right wallcovering and create the proper environment.
First, remember that ventilation is paramount when creating an environment suitable for wallcoverings. Fans and windows can help to eliminate moisture and prevent mold or mildew from forming.
While natural wallcoverings are extremely popular, they are not the best choice in a damp environments. In the case of bathrooms, we suggest customers consider vinyl alternatives like those offered by Phillip Jeffries. Vinyl wallcoverings can provide the look of a natural paper but with the addition of an Anti-Microbial element and Stain Repellent Finish.
Phillip Jeffries is a brand dedicated to an ongoing, innovative product development process and it shows in their vast range of vinyl options that provide stunning alternatives to papers crafted from linen, silk, bamboo, leather, cork, seagrass, paper weaves, raffia, grass cloth, burlap, help and more.
See a sampling of vinyl styles below and explore the full range from Phillip Jeffries here.
June 19, 2017
One Minneapolis couple's search for a new home led them out of the suburbs and into the city, high above the streets of downtown. As they embarked on making this new space their own, they sought the help of St. Louis interior designer Emily Castle of Castle Design. Featured in a recent issue of Artful Living Magazine, their luxurious penthouse began as a plain white box and was transformed, taking cues from the building's polished, modern exterior, while paying homage to the St. Anthony Falls seen in the distance.
Through a modern mix of materials—glass, metal, wood and natural stone—Emily retained comfort within the walls of a sophisticated space. The homeowner notes, "It doesn't feel like it's out of a magazine. You can still live and be in the space. Emily has such a talent for really lovely, striking design that still feels like home."
Join us in congratulating Emily and her team on this breathtaking transformation and well-deserved praise from Artful Living.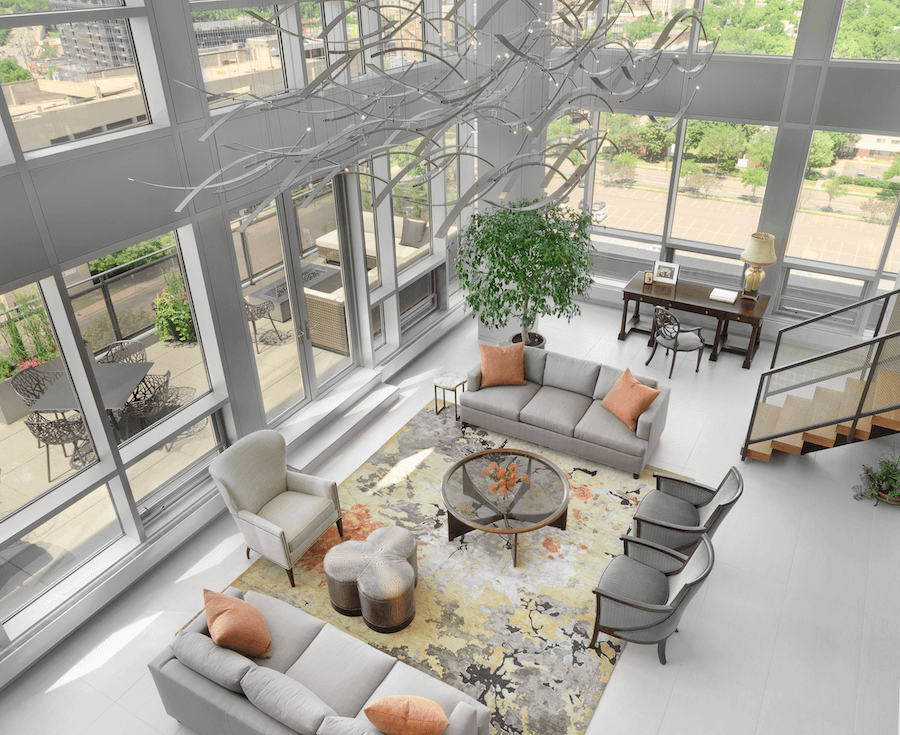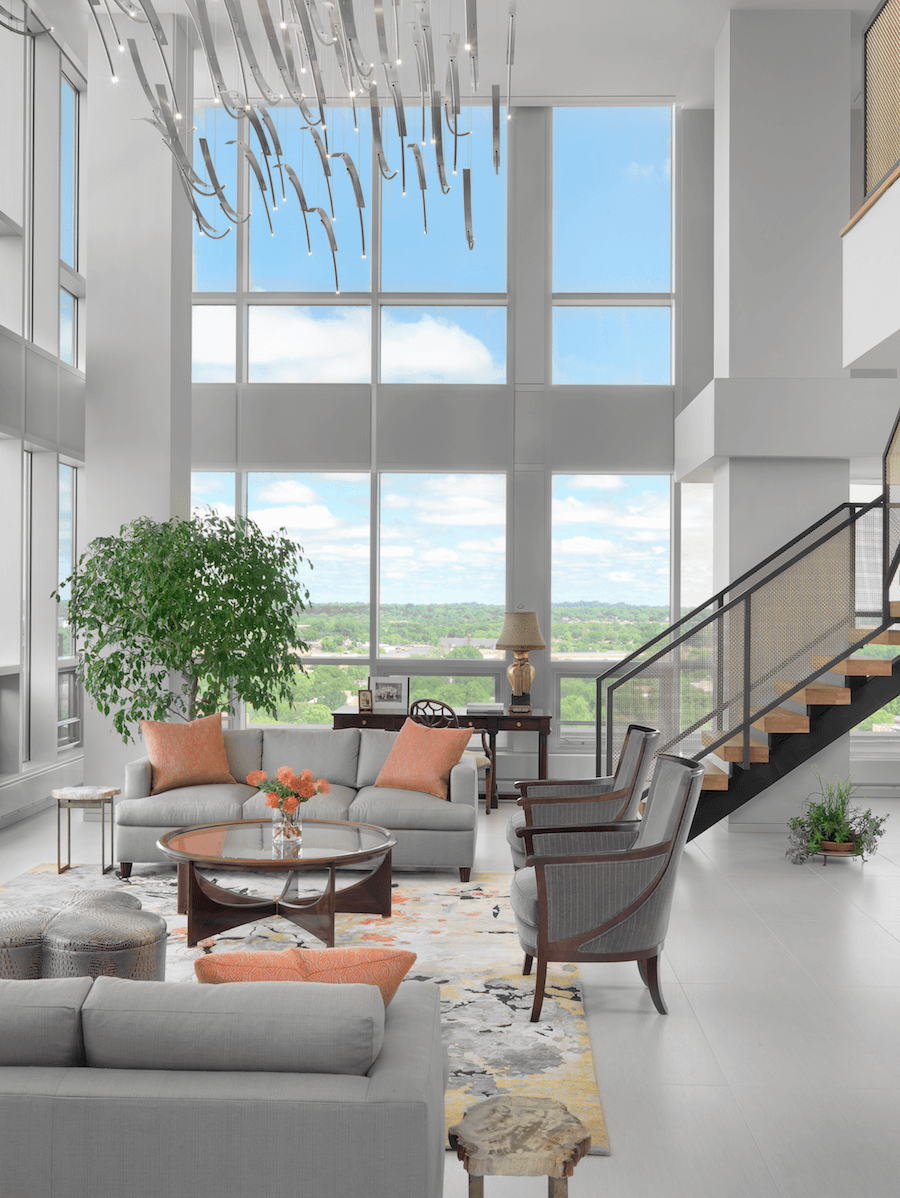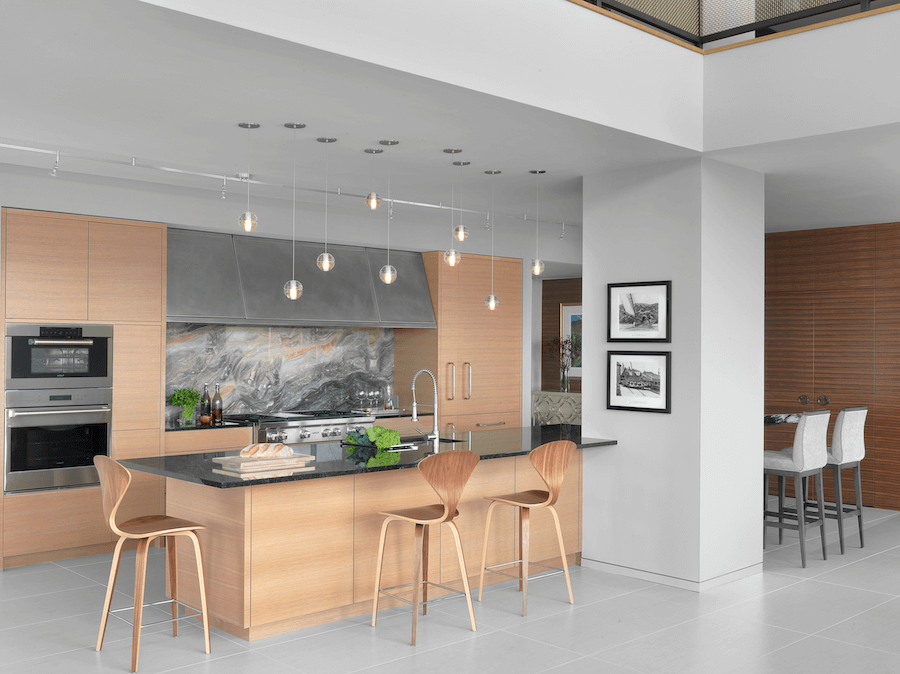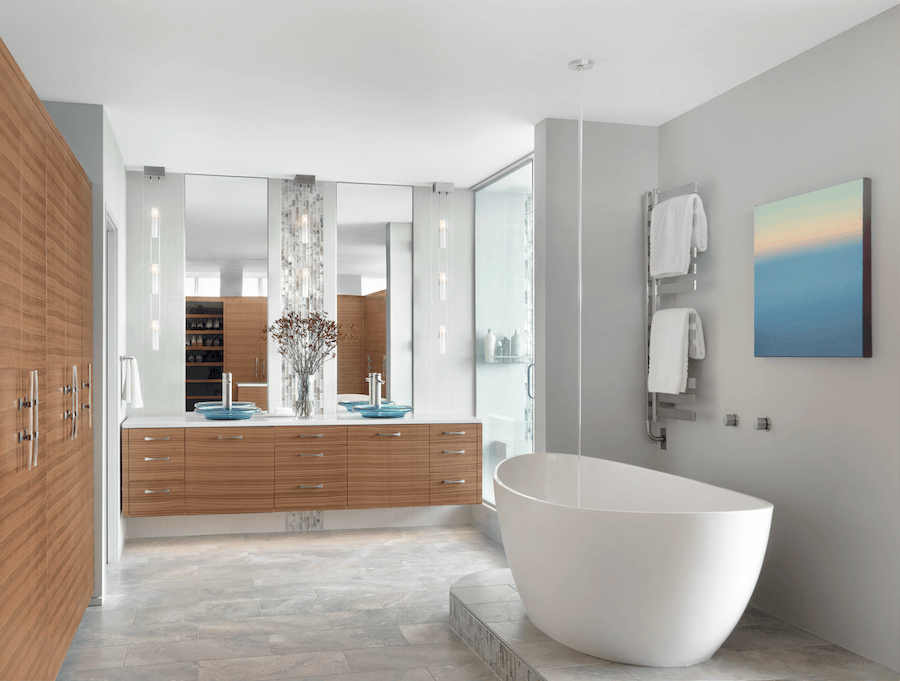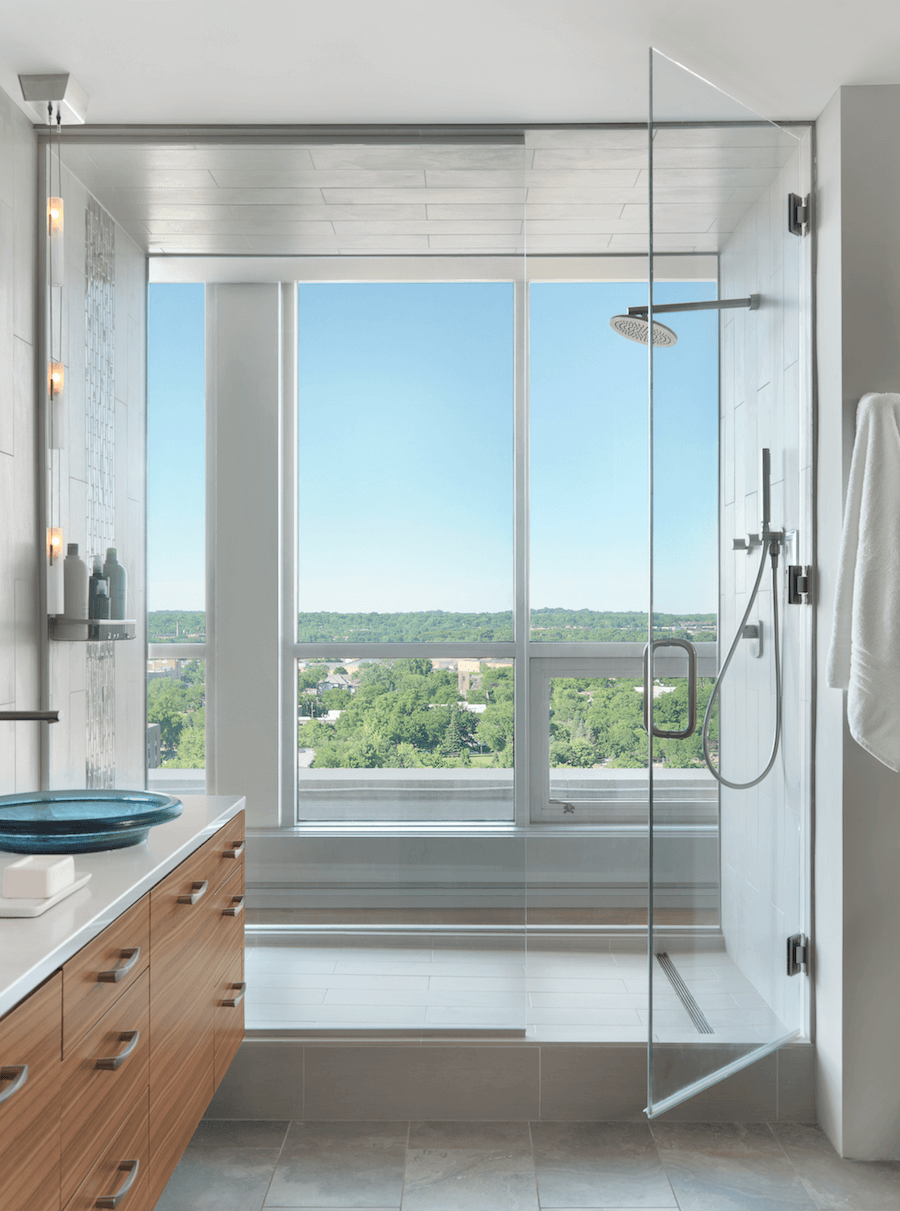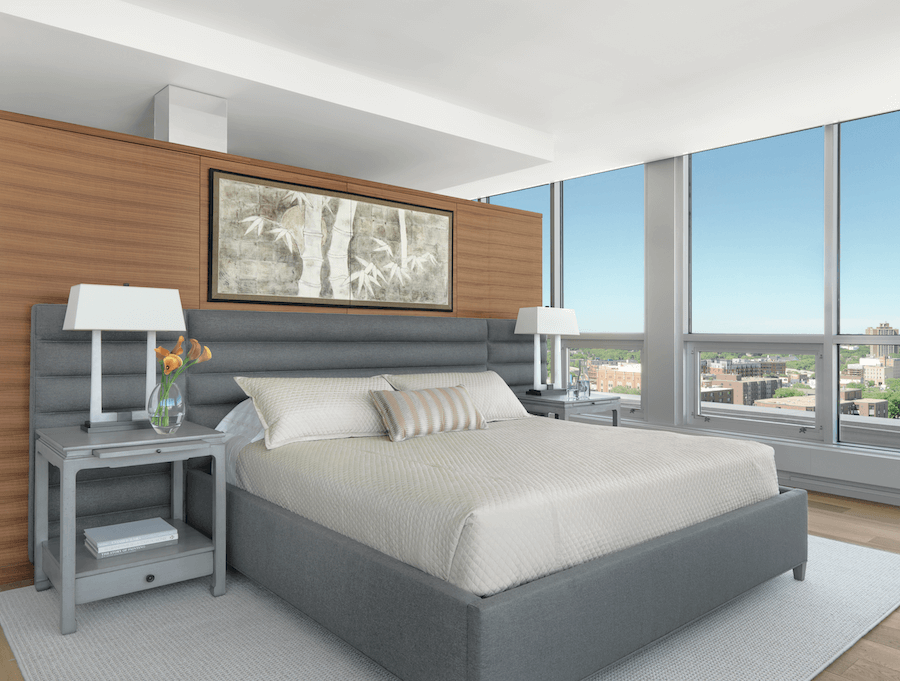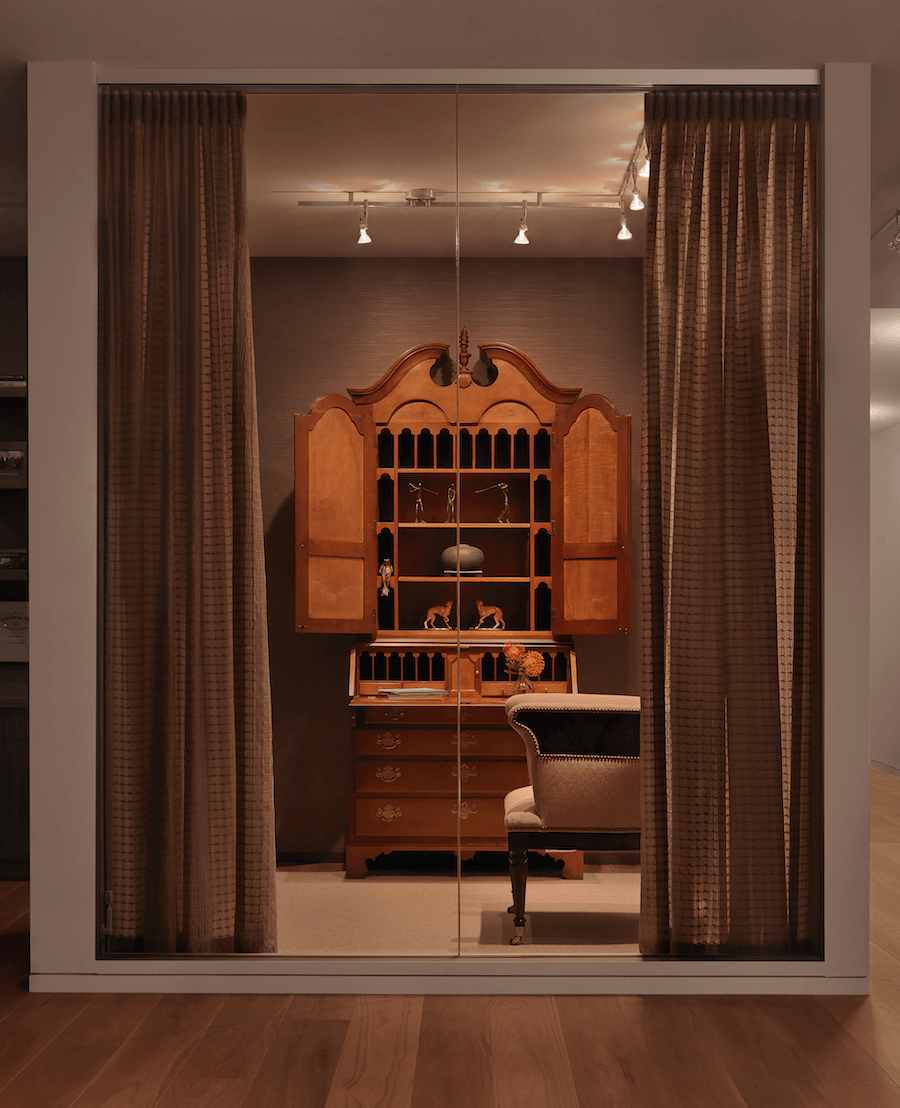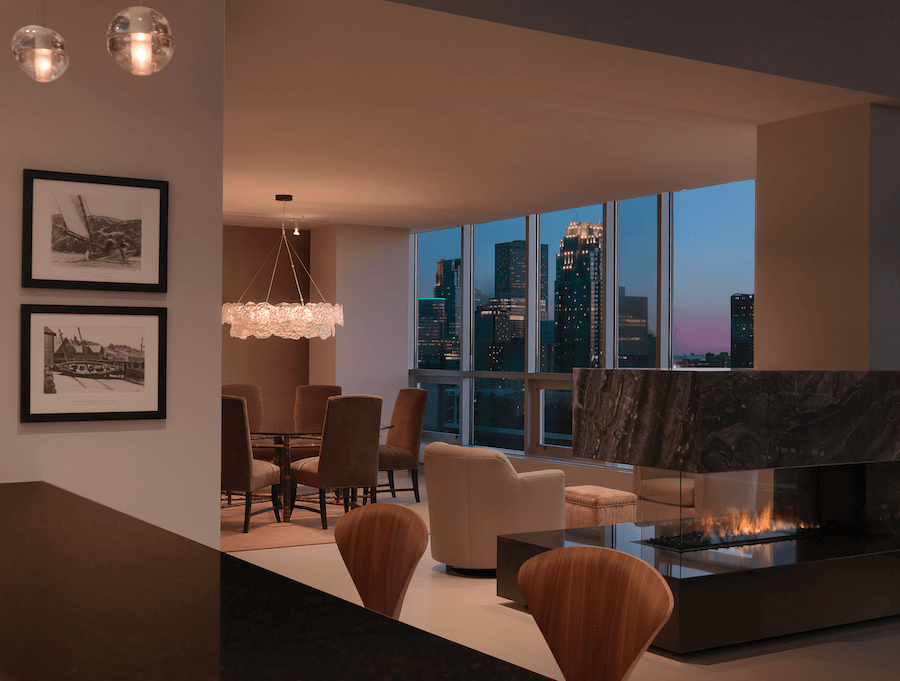 Gordon Swivel Glider
from Hancock & Moore upholstered in
Palm Springs Faux Leather
from Innovations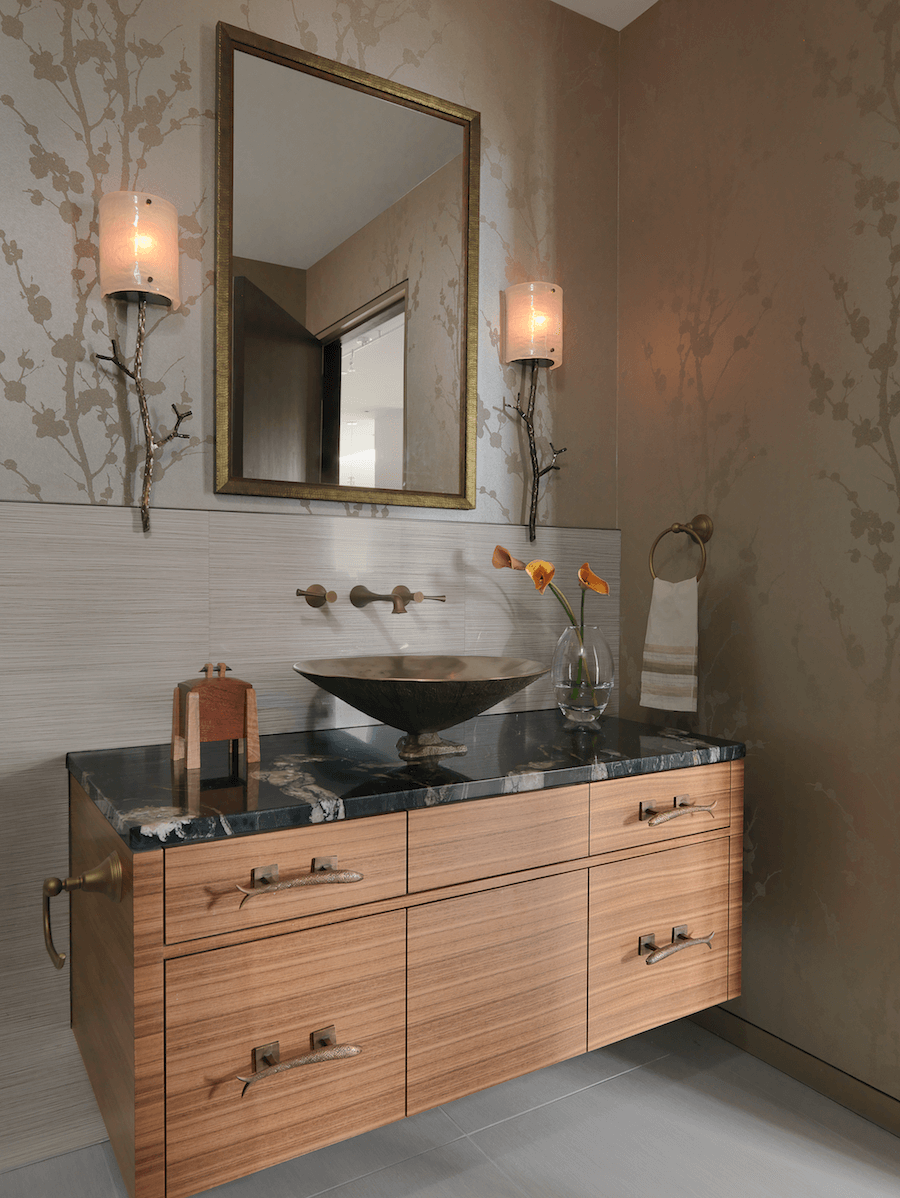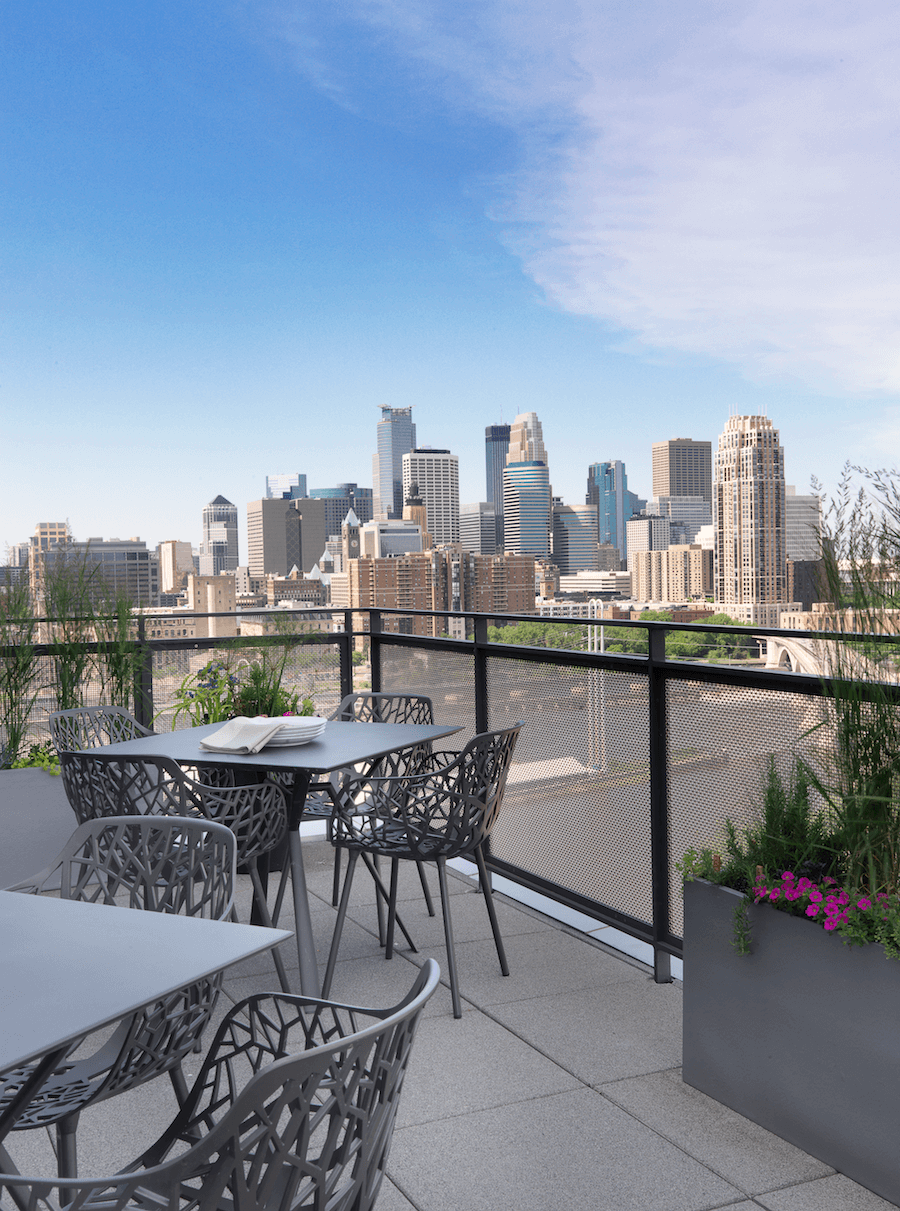 Photo Credit: Alise O'Brien Photography
June 7, 2017
It's one of the oldest textiles in existence. Once used to wrap mummies, linen has evolved over centuries, earning its place as a staple in modern-day designer libraries. Loved for its versatility, it's relied upon in its many forms for upholstery, window treatments, trimmings and wallcoverings. The design team behind Cowtan & Tout embraces its inherent qualities and pushes boundaries with a range of innovative fabric constructions.
When creating the Cowtan & Tout collection, we very often look to linen for the content of both our fabrics and wallcoverings as it lends our designs integrity and character. Depending on how it is finished, it can be exquisitely refined or comfortingly utilitarian; have an appearance at once noble and humble.


It is a practical and highly versatile fiber, able to be woven in almost every type of construction, can stand up to finishing with a full range of possibilities from a soft tumbling to a polished glaze…thereby fitting seamlessly into varied decorative contexts: classic or contemporary, most often it seems, the element that bridges the two.

– Catherine Croner, Cowtan & Tout Design Director
Linen is prized for its strength and washability. It takes dyes extremely well, never pills, and perhaps one of its most beloved qualities is that it softens with age. Cowtan & Tout has mastered the art of not only printed and intricately woven damask linens, but sheers and épingle velvets.
Explore a sampling of Cowtan & Tout's extensive selection below and follow this link to request fabric and wallcovering samples.
Damasks & Embroideries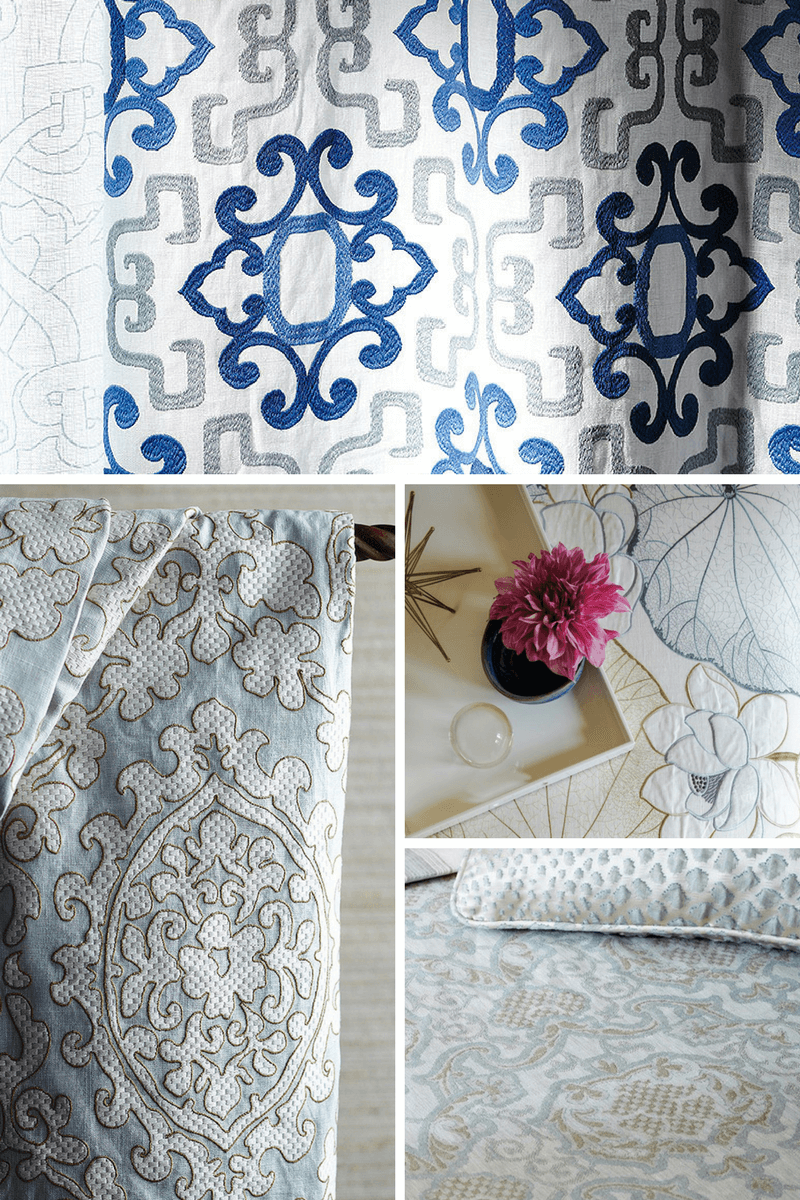 Velvets & Epinglés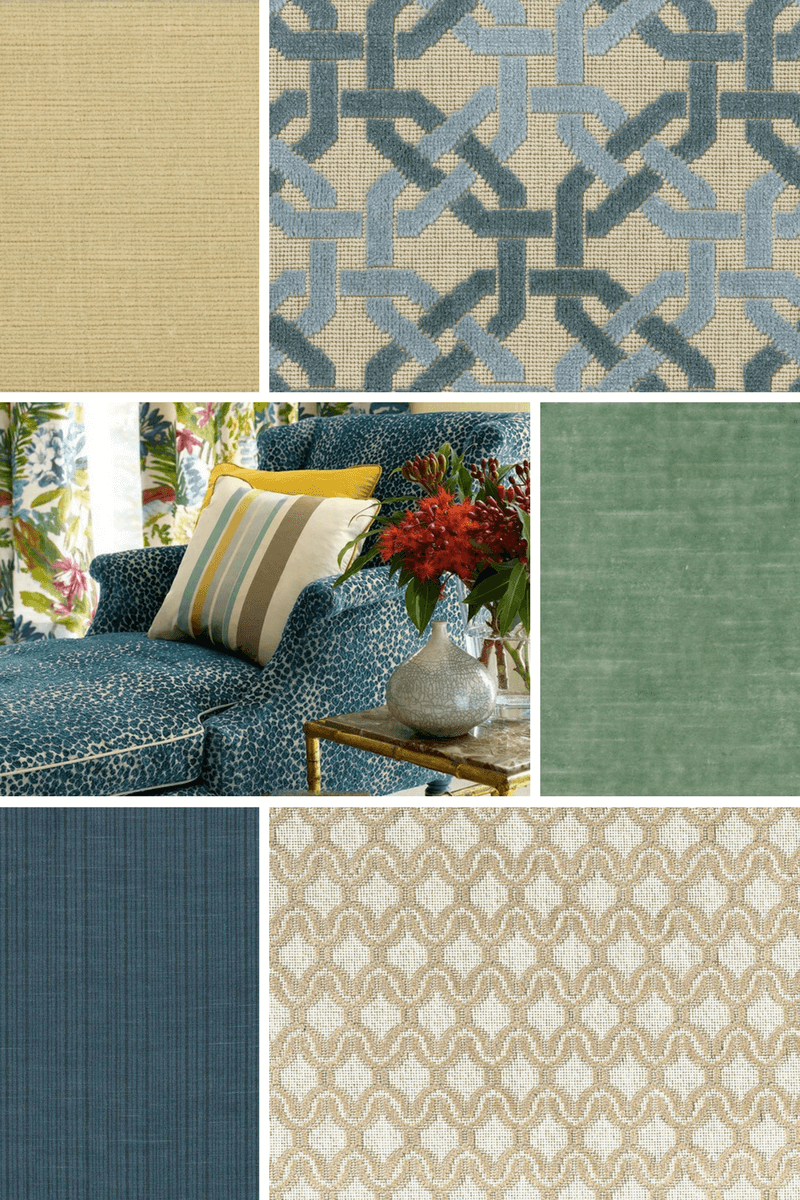 Sheers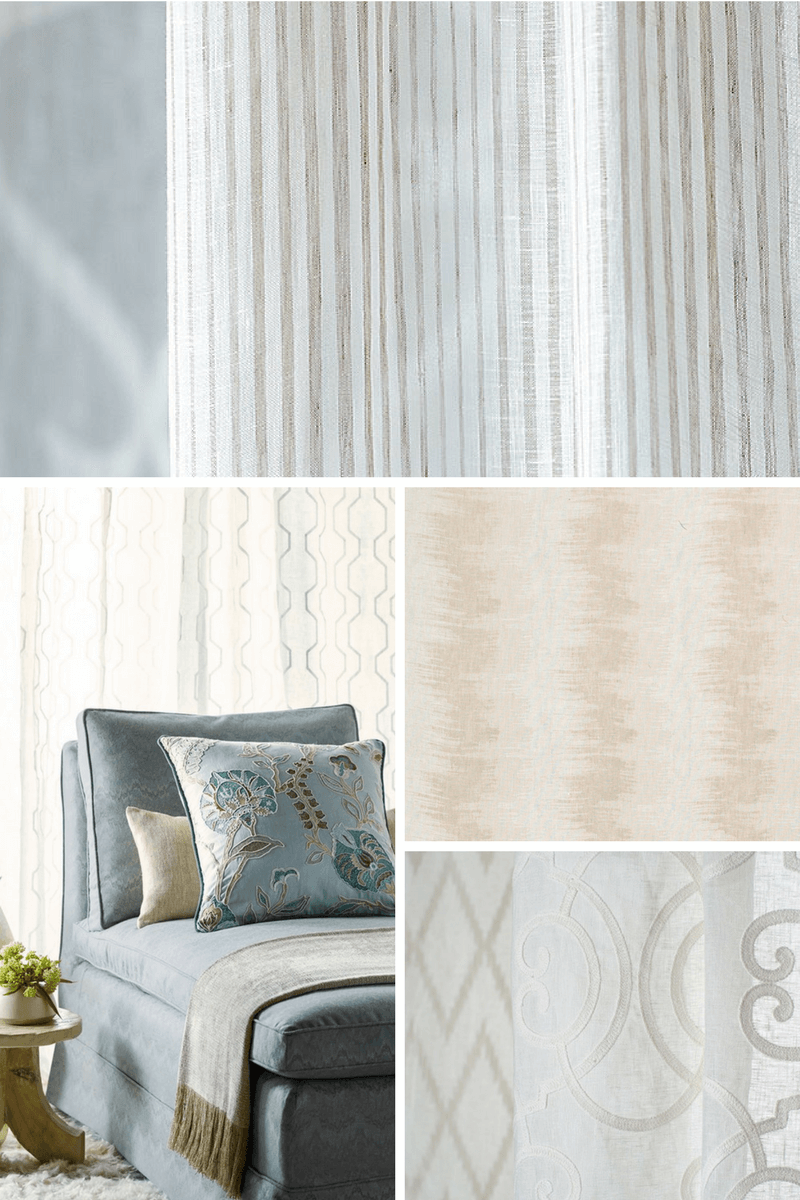 Prints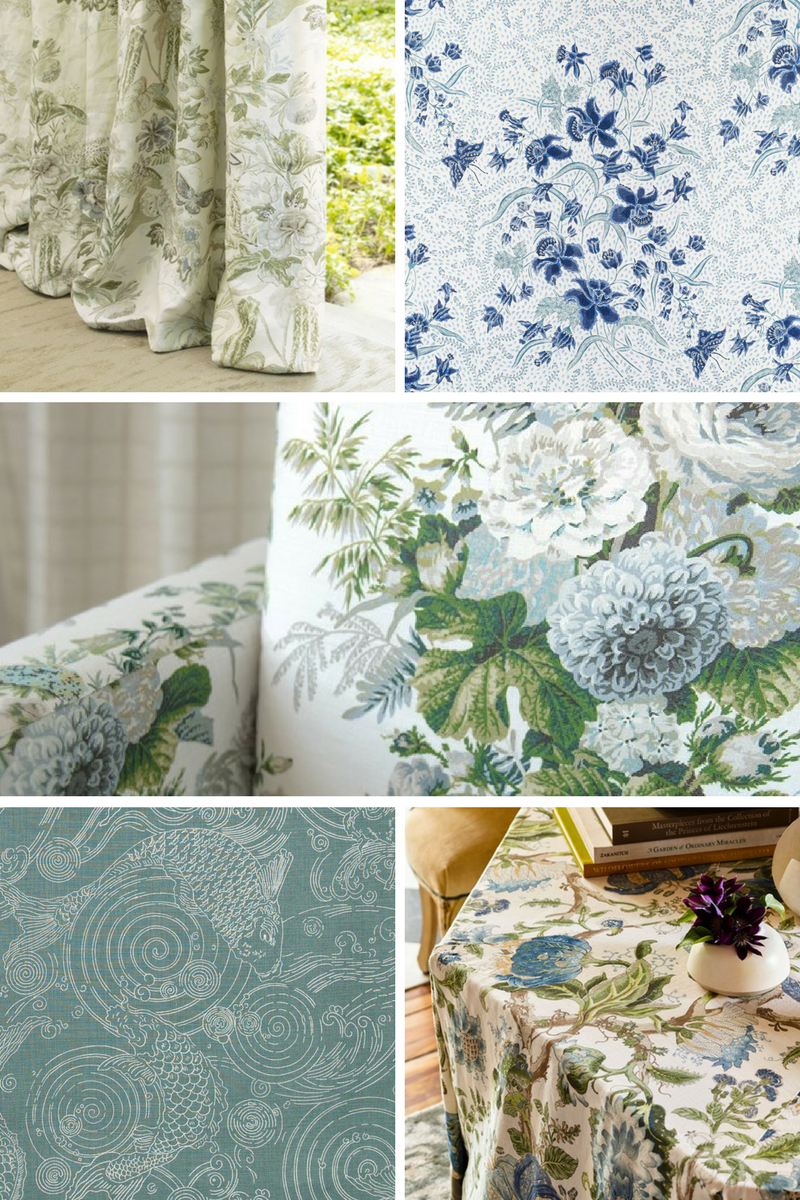 Wallcoverings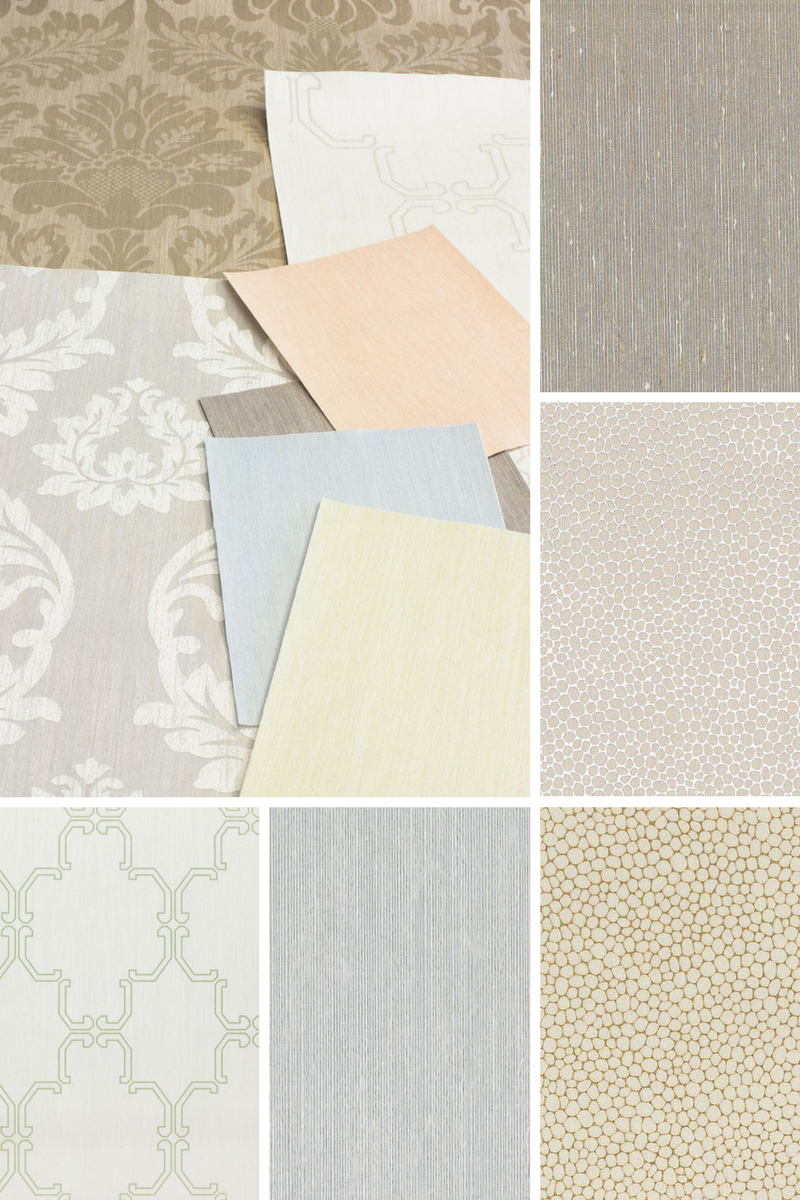 Photo Credit: Cowtan & Tout, cowtan.com
May 8, 2017
For many of us, the dining table has reached new heights—bar height to be exact. Busy schedules can call for barstool dining at the counter or island, and the furniture-style cabinetry found in so many kitchens calls for equally sophisticated stools.
As a starting off point for your search, we've gathered a range of styles, some swivel, others stationary, all customizable. Envision your own fabrics, trimmings and finishes as you shop barstools from Duralee, Taylor King, Swaim, Theodore Alexander, Century Furniture, Thayer Coggin and Hickory White.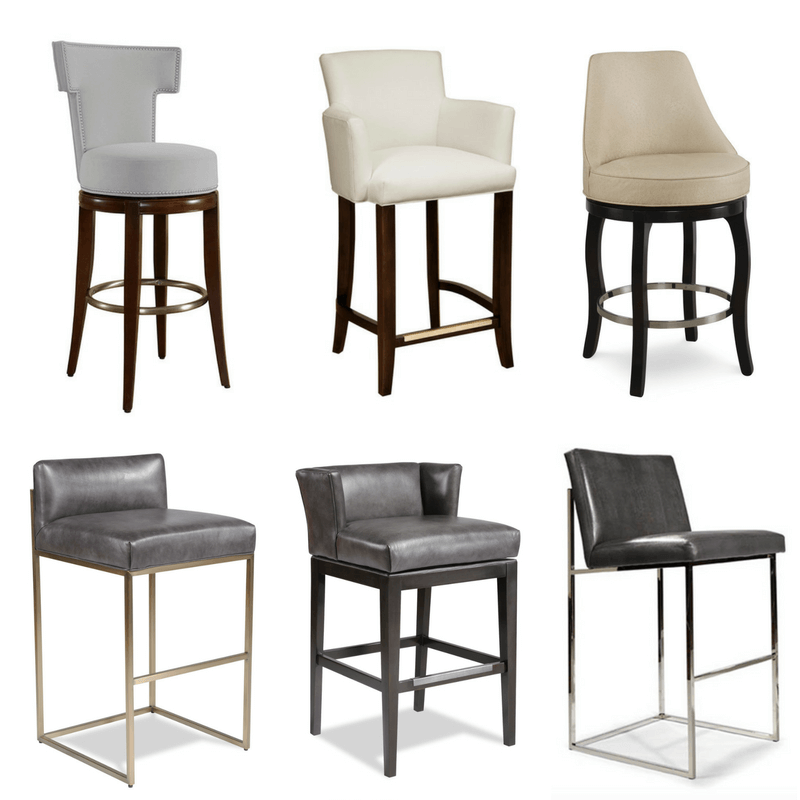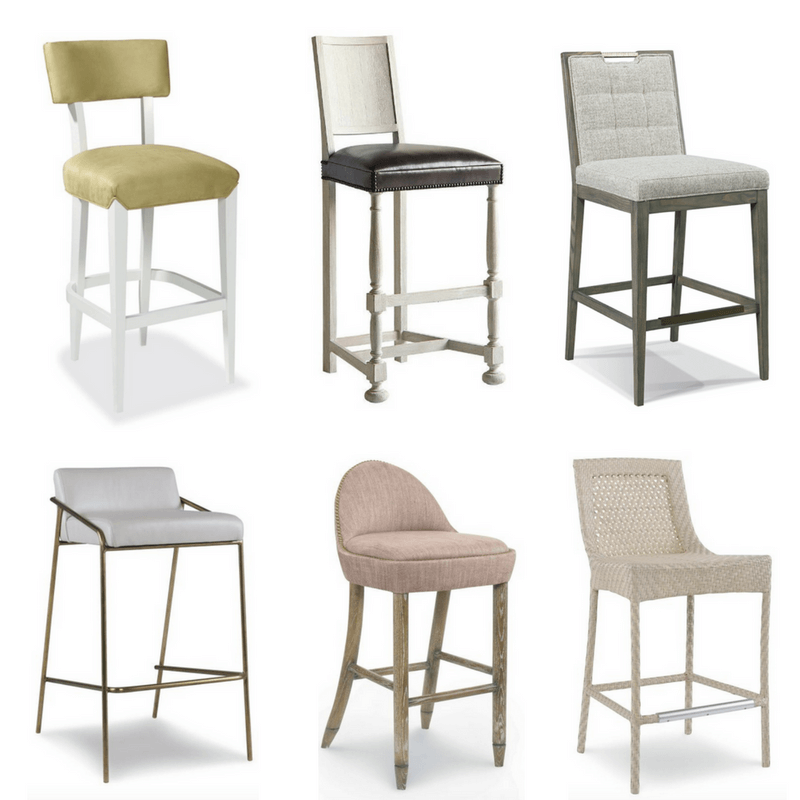 Contact the
showroom
for pricing and ordering information.
LOAD MORE