February 10, 2016
You've likely seen plenty on the topic of this year's Pantone-proclaimed design duo for 2016. And with a day dedicated to romance coming soon, we've narrowed our focus to Rose Quartz, a color that suggests in some circles, the look of love.
As a color, Rose Quartz is light, airy and uplifting. Pantone attributes the hue to the relief of stress and anxiety. Perhaps an ideal palette for your next office update?
According to the Gemological Institute of America, people in the earliest recorded times believed Rose Quartz to possess magical powers related to healing and the prevention of aging, later becoming known as the "love stone" for its ability to provoke feelings of love energy.
Those practiced in Feng Shui consider Rose Quartz a prized crystal for love and marriage, believing that it not only promotes love of others and oneself, it cleanses one of pain and negative energy.
As Pantone colors go, we're smitten, and ready for a little (or a lot) of it at home. Paired with chic gold accents, we've found linens and leathers, wallcoverings and trimmings that are irresistibly pretty in pink.
Bonus points if you caught our references to awesome 80's movies.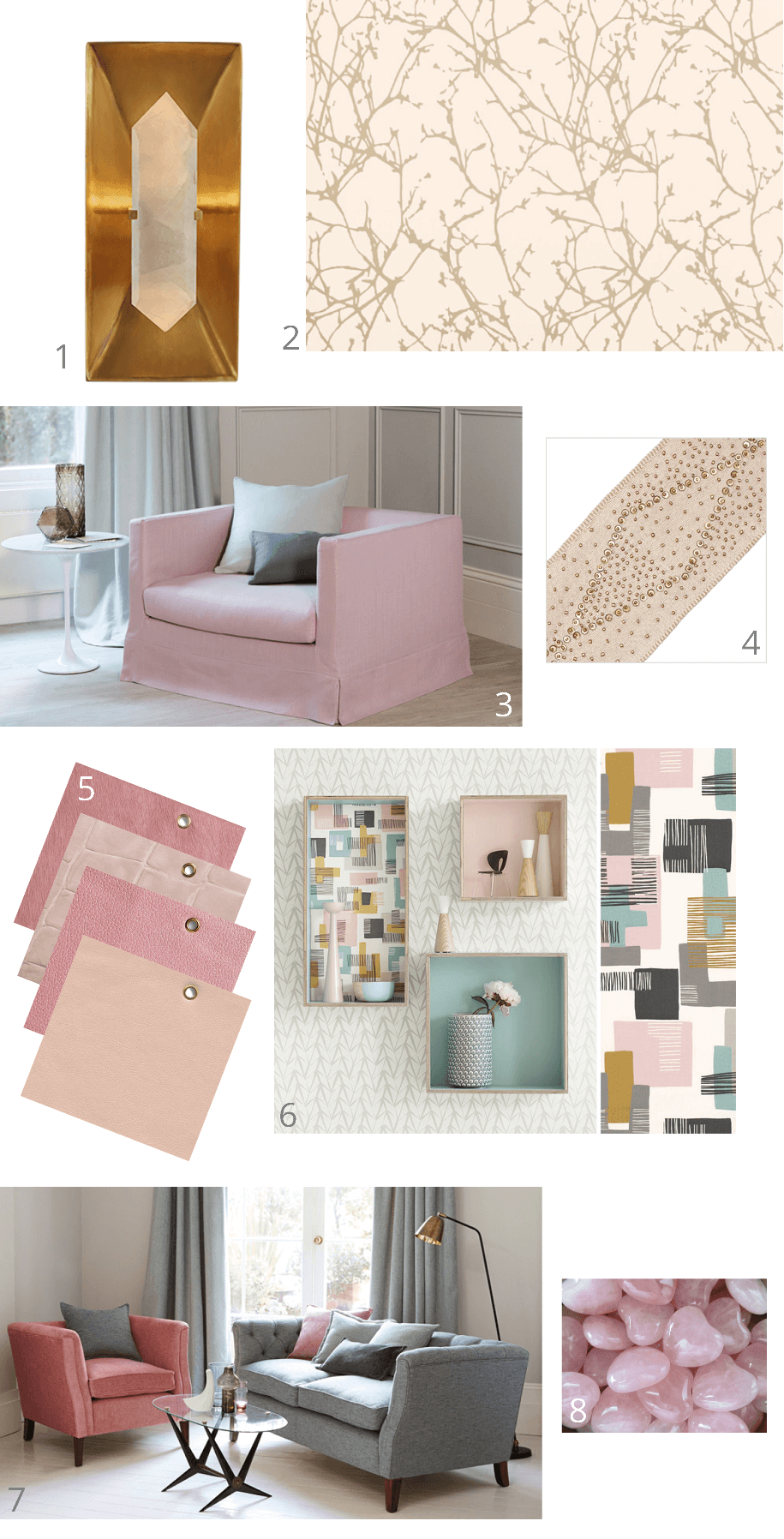 1. Halcyon Rectangle Sconce in Antique-Burnished Brass and Quartz by Visual Comfort & Co.  2. Arbor Wallcovering by Romo.  3. Diamond Constellation Border by Roger Thomas for Samuel & Sons Passementerie.  4. Launay Pure Linen by Romo.  5. Edelman Leathers from top to bottom: Cavallini hair-on-hide in Dusty Rose, Jumbo Crocodile in Dusty Pink, All Grain in Rose, Cashmere Calf in Dusty Pink.  6. Xander Wallcoverings by Villa Nova.  7. Lamont textured weave in Rose Quartz by Romo. 8. Rose Quartz Hearts, Etsy.
January 28, 2016
Perhaps it's the fast-paced world we live in, one that keeps us connected to others digitally throughout the day, that's cause for the renewed interest in the home's traditional gathering spot. The dining room table commands attention to detail, an opportunity to express ourselves with creative presentation, and when all is said and done, we share a meal, and more importantly, conversation.
Once a more frequented space, homeowners in recent years have opted instead for breakfast rooms and barstools, with some new construction homes leaving out the dining room entirely. But according to Houzz, the formal dining room is poised for a comeback in 2016 and homeowners are dedicating more time and money toward furnishing these formal spaces.
We realize of course, that these rooms need not be done Downton-style—think tapered modern legs, banquettes and sleek sideboards. We've gathered a varied collection of dining room pieces by designers you love, from Thomas O'Brien for Century Furniture, Milo Baughman for Thayer Coggin and Lillian August to name but a few.
Noir Dining Table, Server, Arm and Armless Chairs by Lillian August.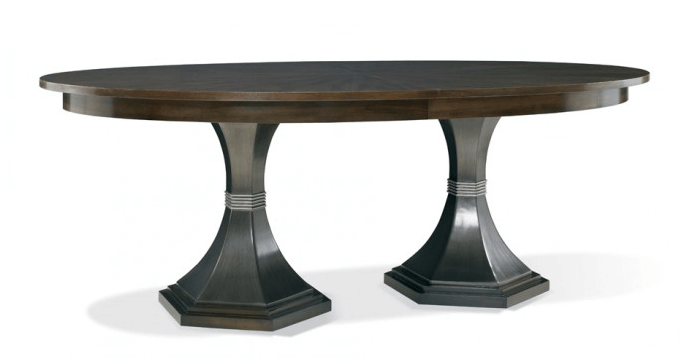 Paxton Double Pedestal Dining Room Table by Hickory White.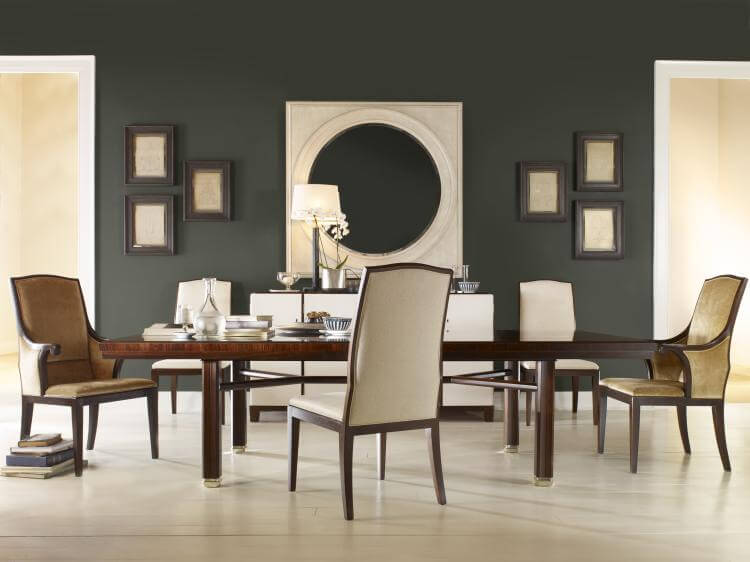 Monceau Dining Table by Thomas O'Brien for Century Furniture.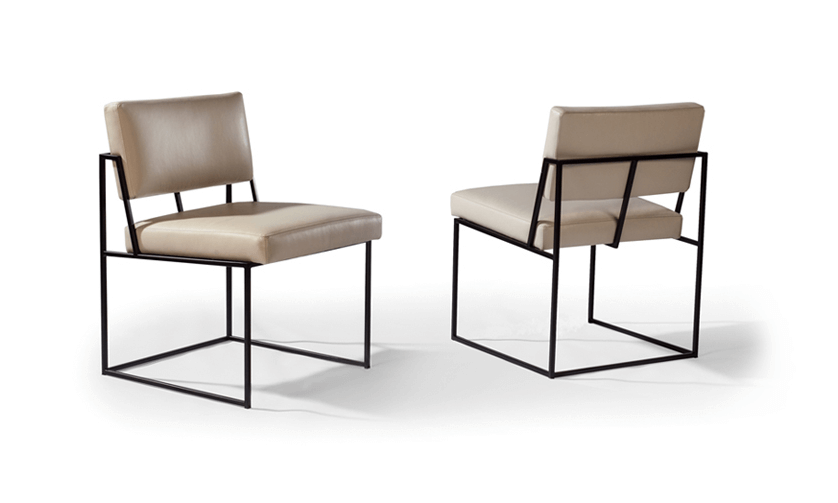 Design Classic Dining Chair by Milo Baughman from Thayer Coggin.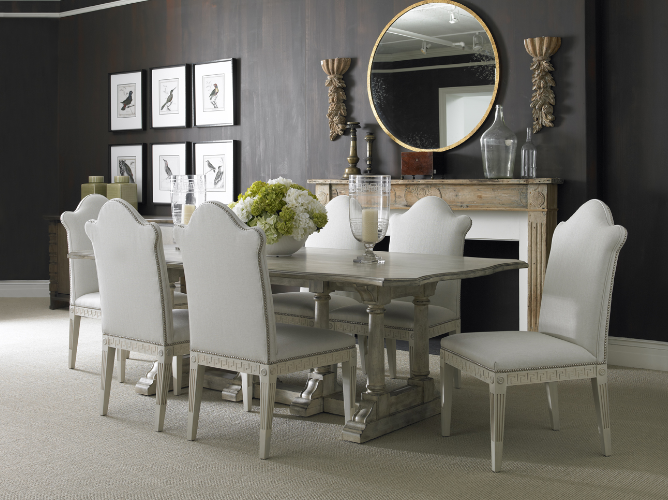 Arles Dining Table and Greek Key Armless Chairs by Mr. and Mrs. Howard for Sherrill Furniture.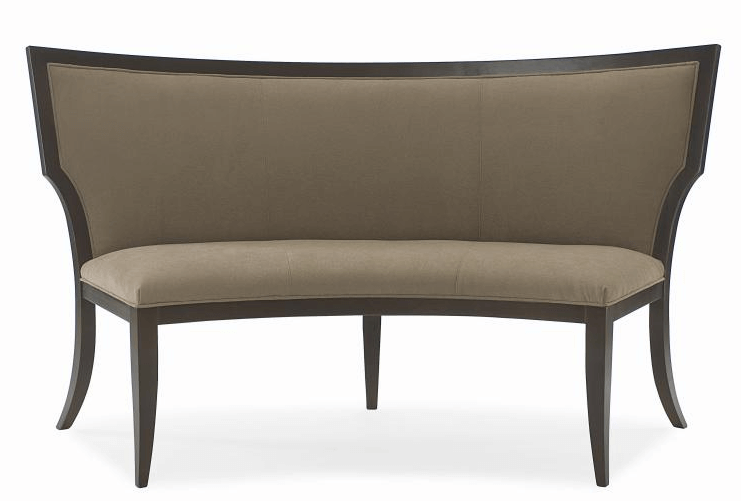 Ventura Banquette by Century Furniture.
 Armand Banquette, Sutton Oval Table and Beckmore Sidechair by Lillian August.
January 26, 2016
In partnership with Phillip Jeffries, the industry leader in natural, textured and specialty wallcoverings, we have created unique design destinations within our St. Louis and Kansas City showrooms. Each PJ Boutique was designed to embody Phillip Jeffries' signature aesthetic—like stepping into a small-scale extension of their New York or Chicago showroom.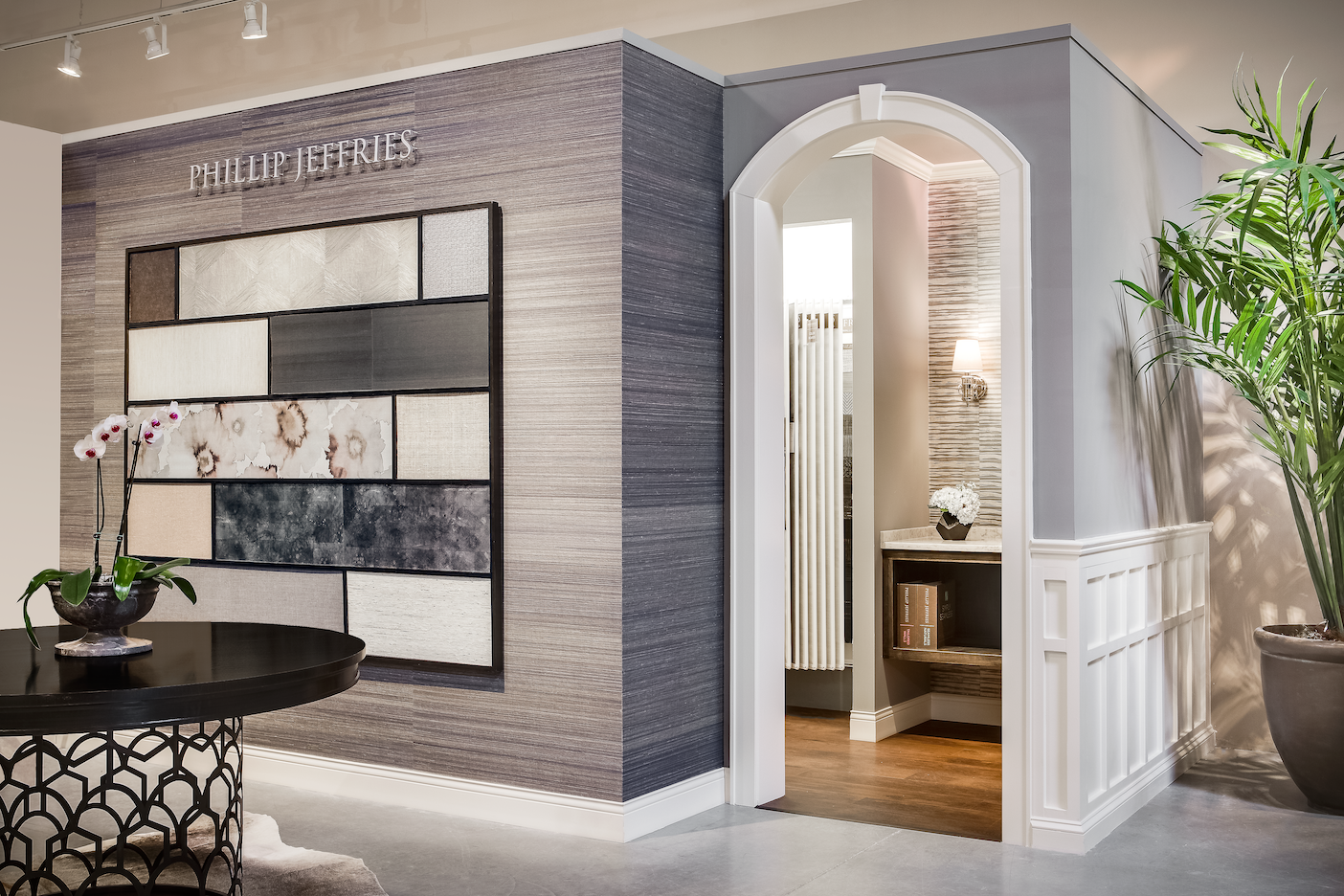 Within the Boutique walls, a luxurious experience awaits. Inside the thoughtfully planned workspace you'll find over 1,600 wallcoverings within reach. Large display boards, work tables and carefully placed lighting make for a simplified selection process. Inspirational images rotate on the PJ Display, showcasing designer installations, new collections and the craftsmanship behind the the line's grasscloths, paper weaves, hemp, silk and linen papers.
Serving as a focal point, each Boutique contains a "Mondrian Board" designed to display the latest collections, rotating with each season.
We hope you can join us as we celebrate the official opening of our PJ Boutiques with private cocktail receptions in St. Louis and Kansas City. Guests will enjoy live music, cocktails, hors d'oeuvres and a chance to win the grand prize of a $500 Phillip Jeffries gift card. Don't miss as we unveil the new spaces and welcome special guests from Phillip Jeffries.
Special thanks goes to the evening's media sponsors: St. Louis At Home and Kansas City Spaces.
Photos: Alise O'Brien Photography and Chad Jackson Photography
View editorial press about the Phillip Jeffries boutiques in our Press Room.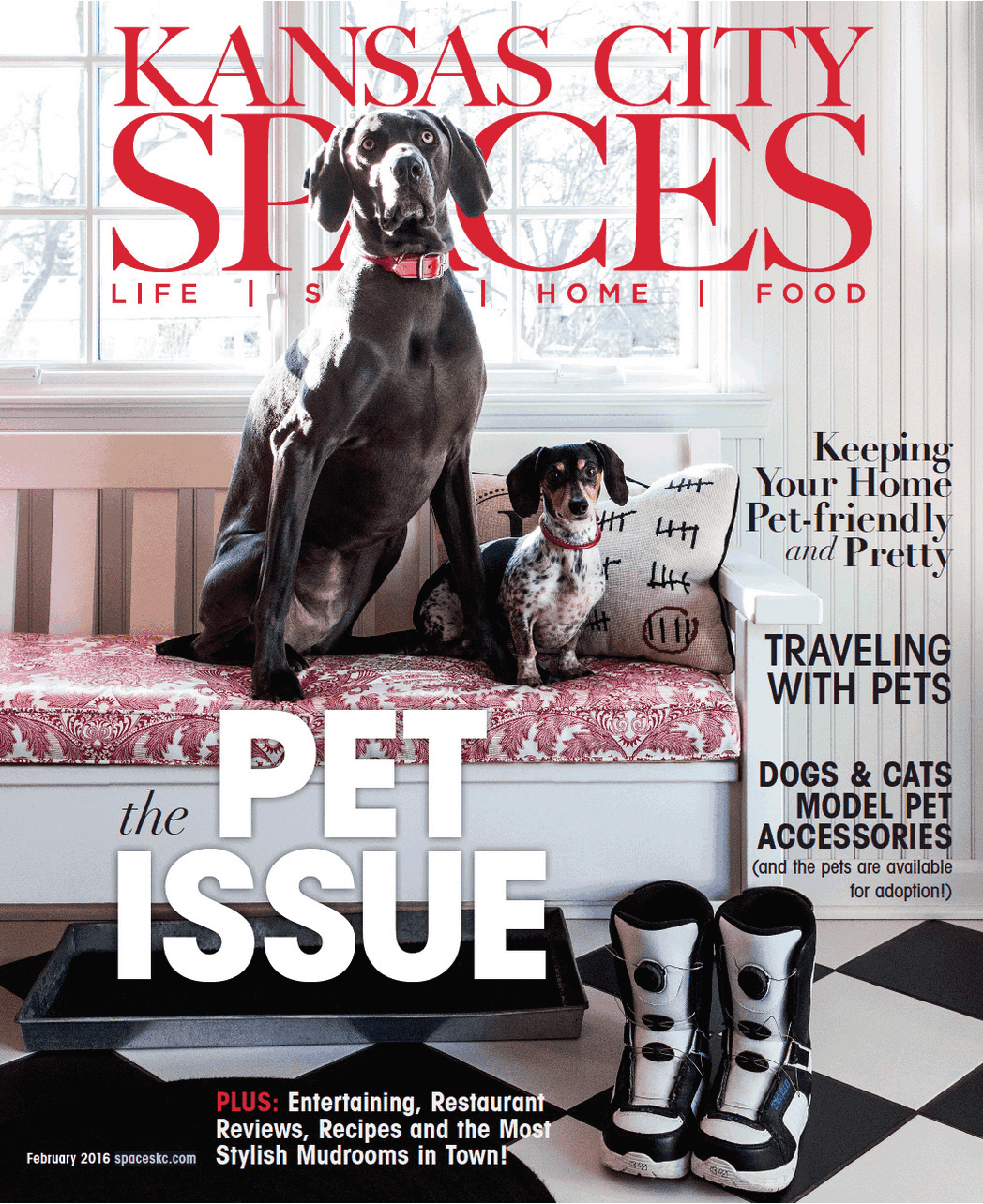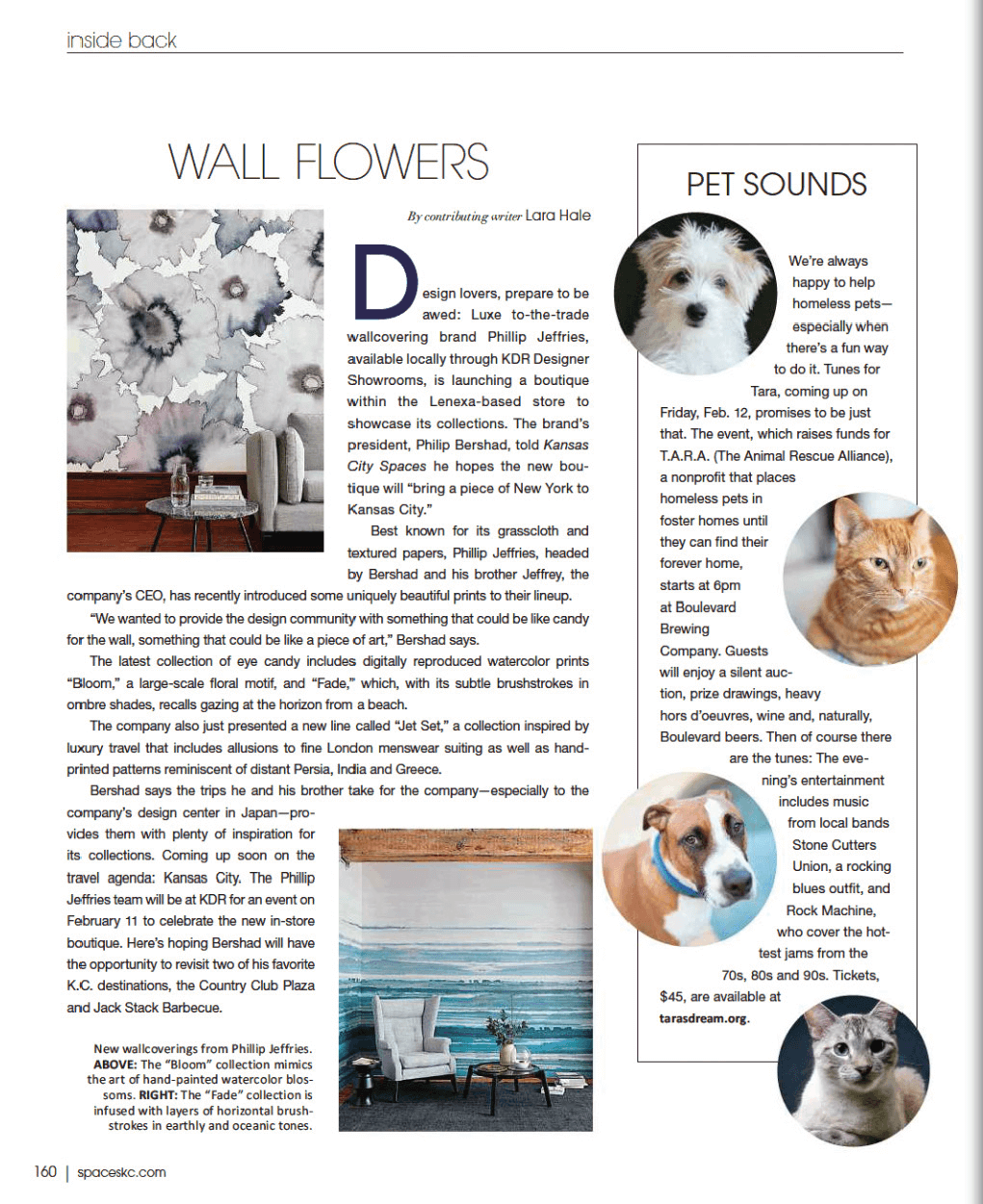 December 8, 2015
Edelman Leather crafts the best leather in the world.
That's quite a statement. One that's music to our ears, as we're fans of "the best."
Now available in all three KDR showrooms, the iconic leather line was designed to cater to architects and designers, recognizing your standards and appreciation for impeccable quality. Most importantly, Edelman only uses FULL GRAIN leather, a time intensive process that involves hand selecting hides from European sources that do not require correcting.
Leather aficionados, we're speaking your language. And for those of you, who could use a little brushing up on your leather lingo, we've put together a quick explanation of terms, ordering info and a lesson in what sets these hides apart from the rest.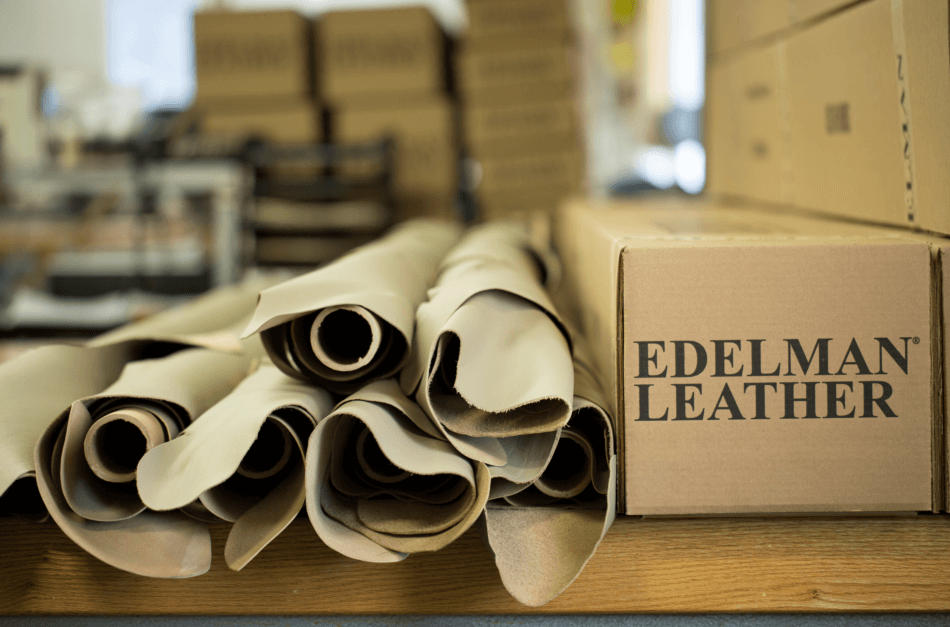 "Quality leather doesn't wear out; it wears in."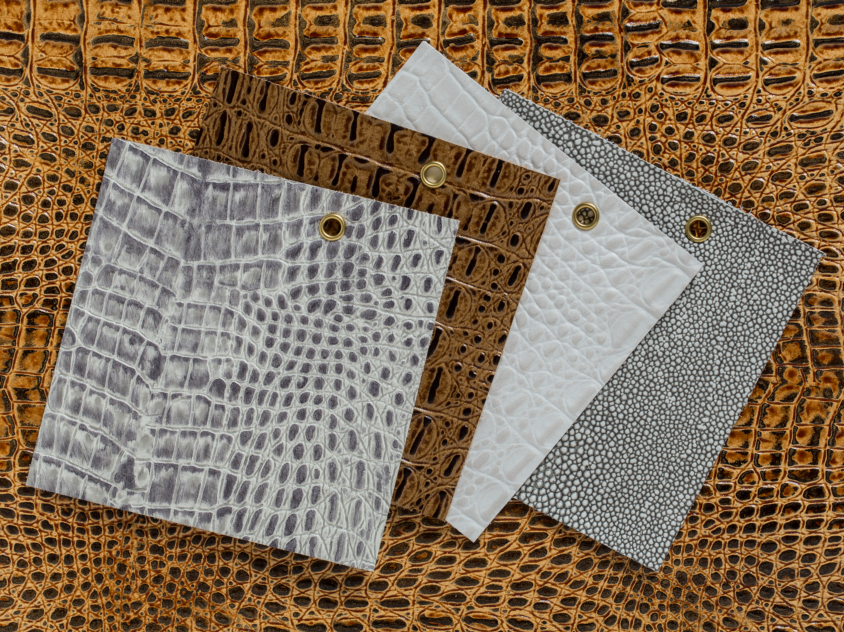 WHY WE LOVE IT
It's an instant heirloom, one that will develop a rich patina over the years.
The line includes 800 colorways and 80 types of leather.
Edelman worked with Crypton to develop the first collection of cleanable, stain-resistant leather.
In addition to hides, Edelman offers leather wall and floor tiles.
WHAT YOU NEED TO KNOW
Edelman Leather is sold by the full or half hide.
Pricing is calculated by the square foot.
Edelman offers only full grain, aniline dyed hides that are European in origin and NEVER corrected.
Choosing a higher quality hide means more usable materials, resulting in less waste.
Hides vary in shape and size. For a better understanding, we suggest you download their helpful Guide to the Hide.
FULL GRAIN VERSUS TOP GRAIN
Edelman offers only full grain leather hides—which are rare and require a discerning eye to select.
Full grain hides will patina with age and are loved for their natural wrinkles and grains.
Top grain leathers are corrected by means of sanding away the natural grain. Pigments are applied and the hides are embossed, removing all natural characteristics.
Top grain leathers will crack and the finish will wear out.
Learn more: Why Full Grain?

A behind the scenes look at a day in the life of a hide…
Samples are available now through your local textile department. Contact the showroom for ordering information.
LOAD MORE