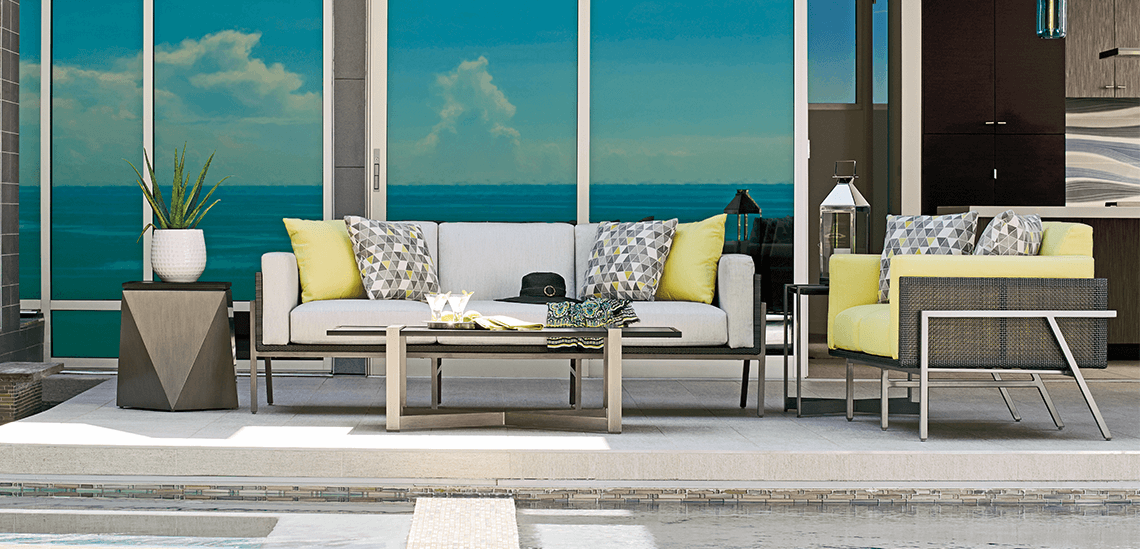 April 5, 2017
Maximize style and comfort in your outdoor living space.


.



Warm summer nights spent sipping cocktails under the stars; they'll be here before you know it. Time to make plans for your outdoor living space. We've gathered this season's hottest furnishings and accessories that will add style and comfort to any outdoor patio, deck or pool area.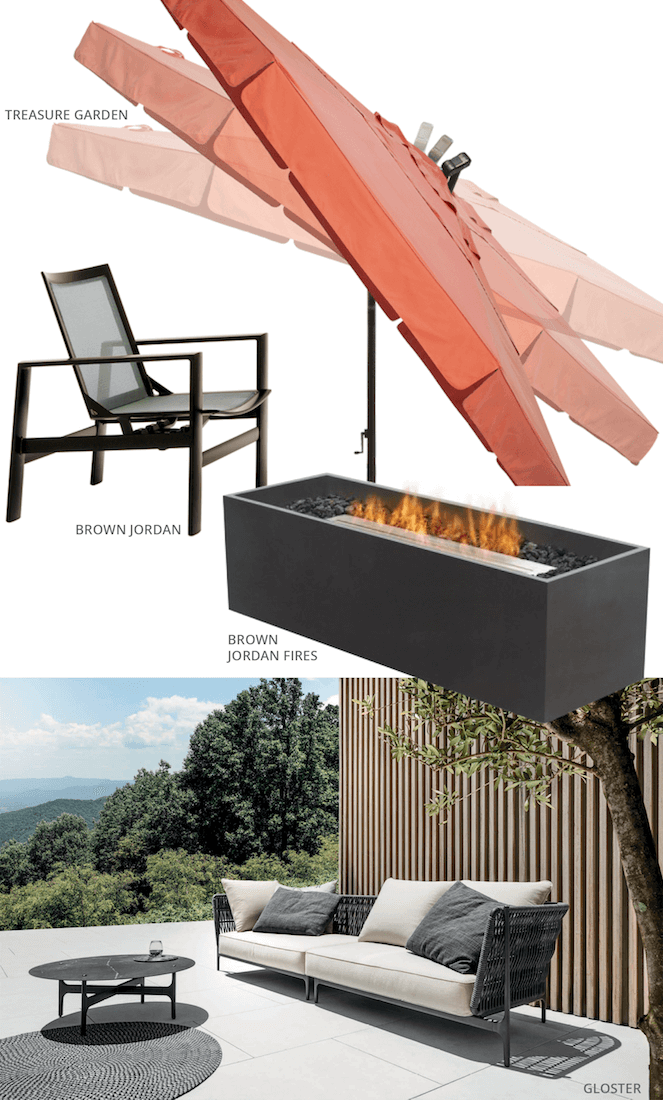 TREASURE GARDEN  Umbrella
Offering more than 25,000 choices of shade umbrellas and accessories for residential and commercial environments. Treasure Garden has the perfect shade solution for your outdoor environment. Exceptional quality in every color, create your own shade design with TG's DESIGN STUDIO.  treasuregarden.com
BROWN JORDAN  Parkway Motion Lounge Chair
With its pure lines and precise geometry, Parkway Sling by Brown Jordan offers an inspired take on modernist design. The collection, designed by John Caldwell, echoes rigorous simplicity, adding superior ergonomics with the exclusive parabolic mesh seating that conforms to different shapes, weights, and movements. Customize the piece to fit your space with a variety of sling and frame color options available.  brownjordan.com
BROWN JORDAN FIRES  Arroya Fire Pit
A slender fire pit with a 3′ linear flame at its center can be used as a centerpiece or space divider. Crafted from Brown Jordan Fire's all new concrete composite formula has the durability to stand up to the elements. brownjordanfires.com
GLOSTER  Grand Weave Collection
Nature reinterpreted into modern outdoor living was the inspiration behind Grand Weave by Gloster. Following rural cues from handcrafted willow and hazel fencing, modern materials are combined to create an up-to-date twist on rustic seating. Inspired outdoor furniture collections. gloster.com
---
Bring The Outdoors In
An incredibly versatile collection of outdoor fireplaces, Brown Jordan Fires fueled by e-NRG Bioethanol, are the most eco-friendly fires available today. Zero harmful emissions and no smoke, soot or ash. This clean-burning bioethanol fire can even be burned indoors. Learn more about Fireplace technology at brownjordanfires.com.

Urth  |   Equinox  |   Quad
---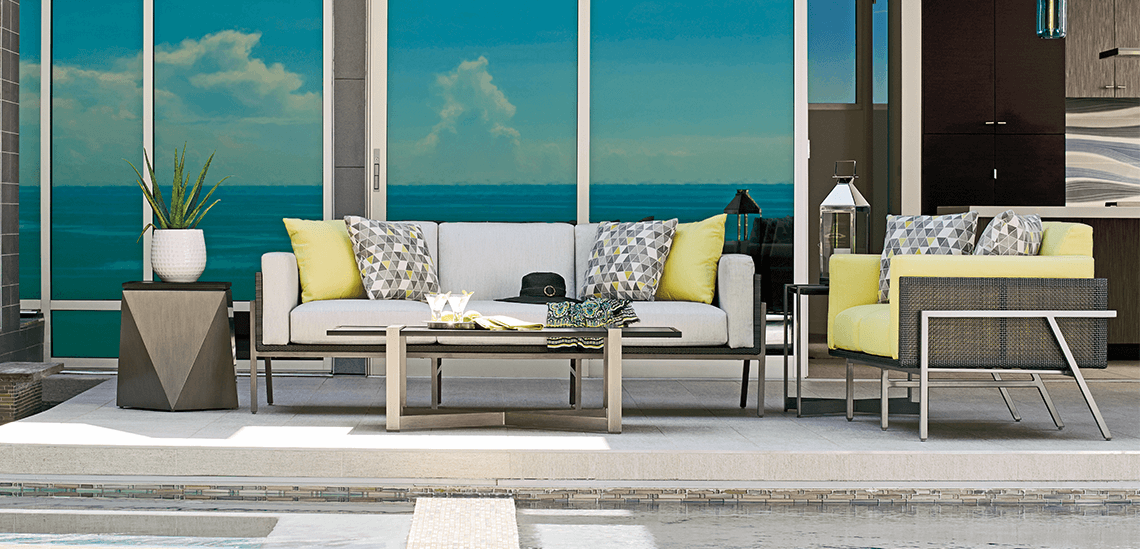 .
TOMMY BAHAMA OUTDOOR  Del Mar
Contemporary styling is the prevailing trend in alfresco living. The latest collection from Tommy Bahama Outdoor includes sleek architectural lines, a fusion of unique materials and striking fabric combinations. Featuring an innovative portfolio of contemporary designs, with a remarkable range of seating and dining configurations to accommodate the scale and sophistication of any outdoor living space.
---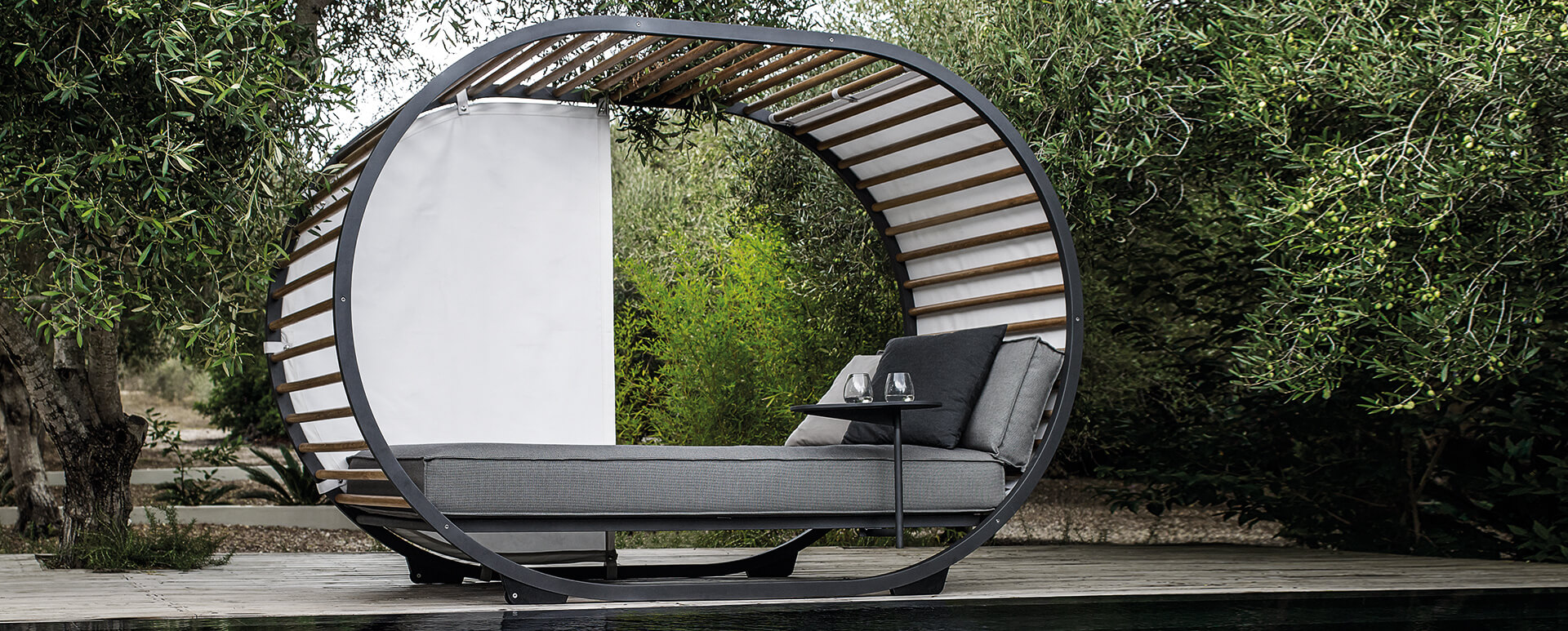 GLOSTER  Cradle
It's all about creating defined rooms, your own private oasis in the outdoor area, but still open and exposed to the elements with a sense of enclosure. Luxurious for one, but big enough for two. Cradle Lounge by Gloster.  gloster.com
---
Protect Your Outdoor Furniture Investment
While most patio furniture is highly resistant to weather, furniture covers can extend the life of your seating or dining pieces. Ask your KDR sales associate about weather protective covers for your outdoor furnishings.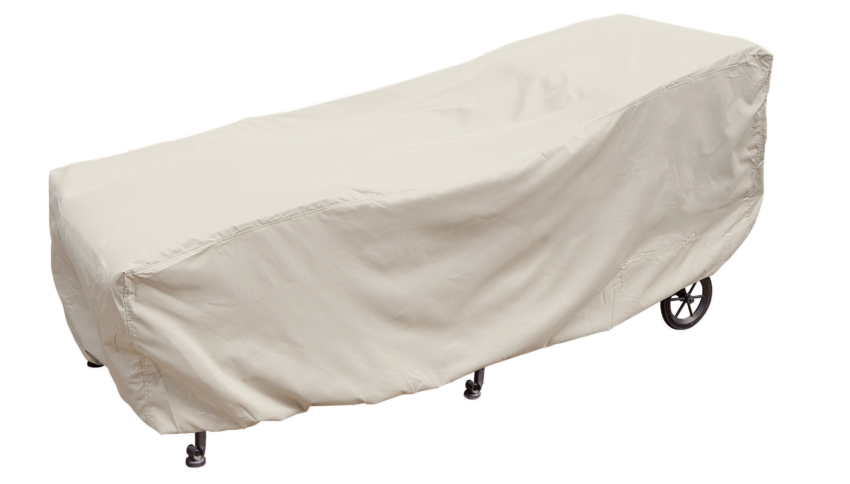 Director of Marketing
at
KDR Designer Showrooms
Latest posts by Amanda Bauer (see all)