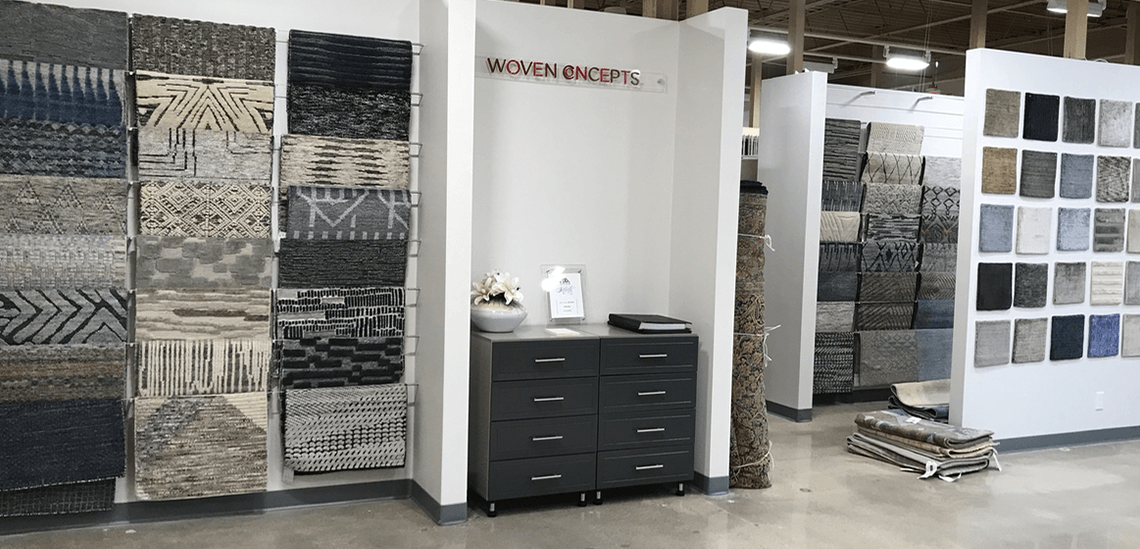 October 7, 2019
Introducing a new luxury rugs boutique, Woven Concepts at KDR Designer Showrooms.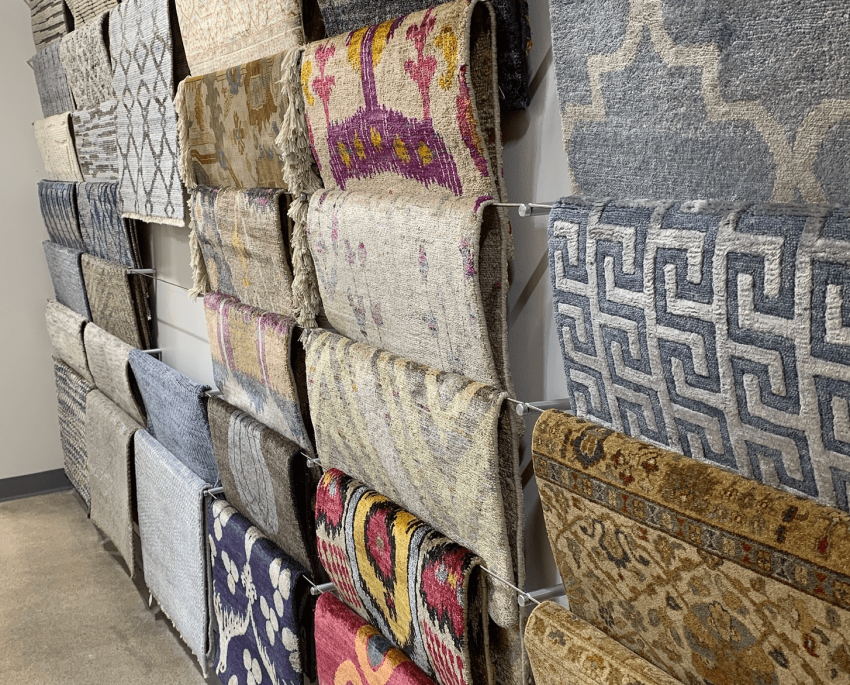 KDR continues to innovate and evolve the showroom experience. From quietly investing in new technologies to reconfiguring the showroom floor for new product categories, our mission remains the same; to deliver the highest-quality customer service and products in a luxury-inspired environment.
Woven Concepts is an international boutique firm, specializing in the conception and creation of high-end artisan rugs. In addition to their signature collections, Woven Concepts provides extensive custom rug capabilities for commercial, residential, corporate, retail and hospitality interior design projects. Accuracy in weave and texture, the precision of scale, and quality of yarn and dyes are distinctive signs of a Woven Concepts' original.
The new boutique, quietly opened in September and is perfectly situated in the heart of the showroom's expansive textile and wallcovering department.
What makes it a top destination for design professionals is the in-store expertise and personalized customer service. Heading up the showroom boutique is industry veteran, Paul Geers. For 21 years, Paul managed a well-known artisan rug store in St. Louis. As an appraiser with a background in interiors, Paul possesses an expansive knowledge of luxury artisan rugs and carpets.
Woven Concepts at KDR offers:
Fine quality rugs
Extensive custom capabilities
Certified appraisals
Expert knowledge and assistance
Professional cleaning services
Equipped with state-of-the-art lighting, shoppers can see every knot and color in its truest form. Visit the St. Louis showroom today to discover Woven Concepts' collection of luxury artisan rugs and carpets at KDR Designer Showrooms.

Director of Marketing
at
KDR Designer Showrooms
Latest posts by Amanda Bauer (see all)