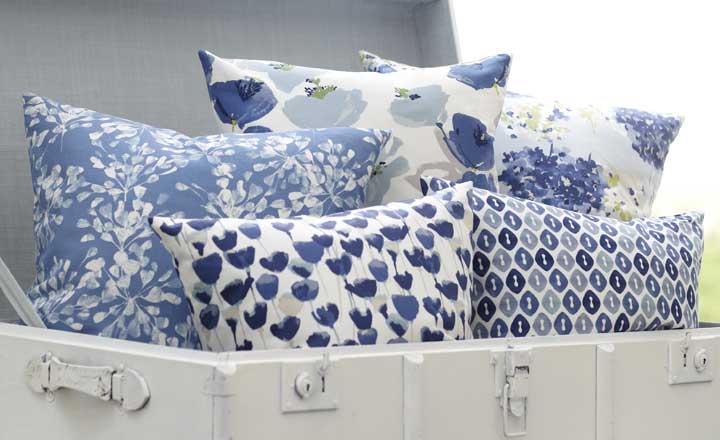 June 21, 2012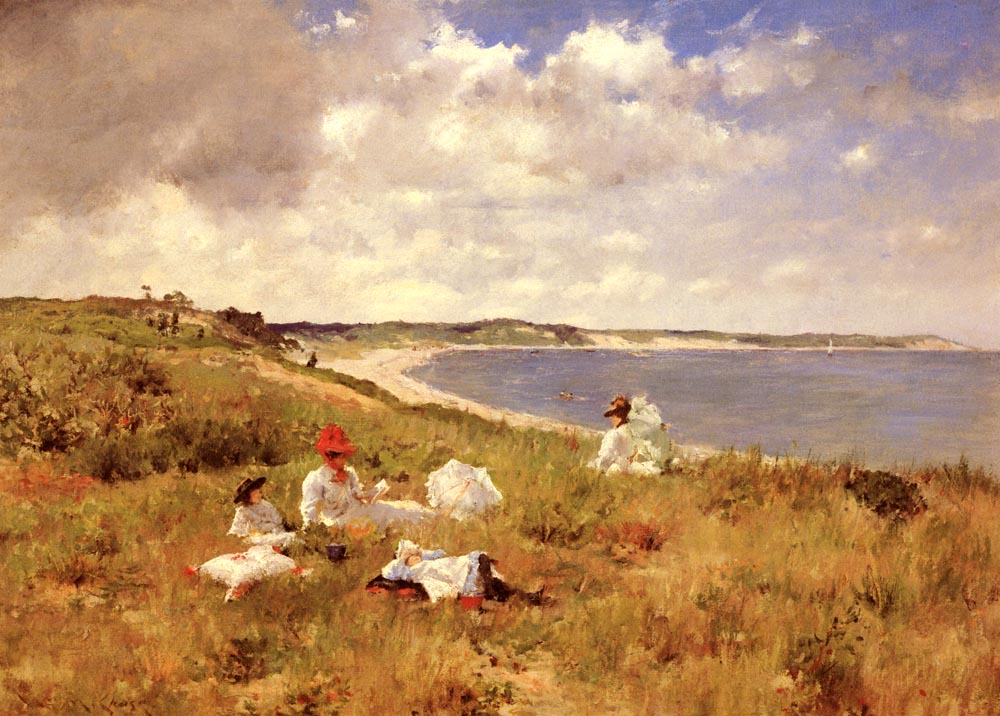 Notable design themes of 2012 reach from one end of the spectrum to another. In both fashion and interiors, vibrant brights surround us this summer, while nature has influenced a more serene movement. As it has done for centuries, the transformative qualities of nature continue to inspire man's creative endeavors. Consider a painted landscape and its power to transport, like the above by William Merritt Chase. At a glance you can smell the sea air, feel the breeze and the warmth of the sun. Through the use of palette and pattern, the same serenity can exist, providing a calm respite from today's digitized, fast-paced lifestyle. Derived from nature, here are a few new collections that remind us to disconnect and decompress, exactly what coming home to a well-designed interior should provide.
A collection of painterly florals in bright airy hues make up the Tulipa Collection from ROMO.
Currey & Company's latest collection combines Middle Eastern flair with a long list of natural materials including driftwood, shells, pierced metal, polished concrete, hammered metal and glass beads.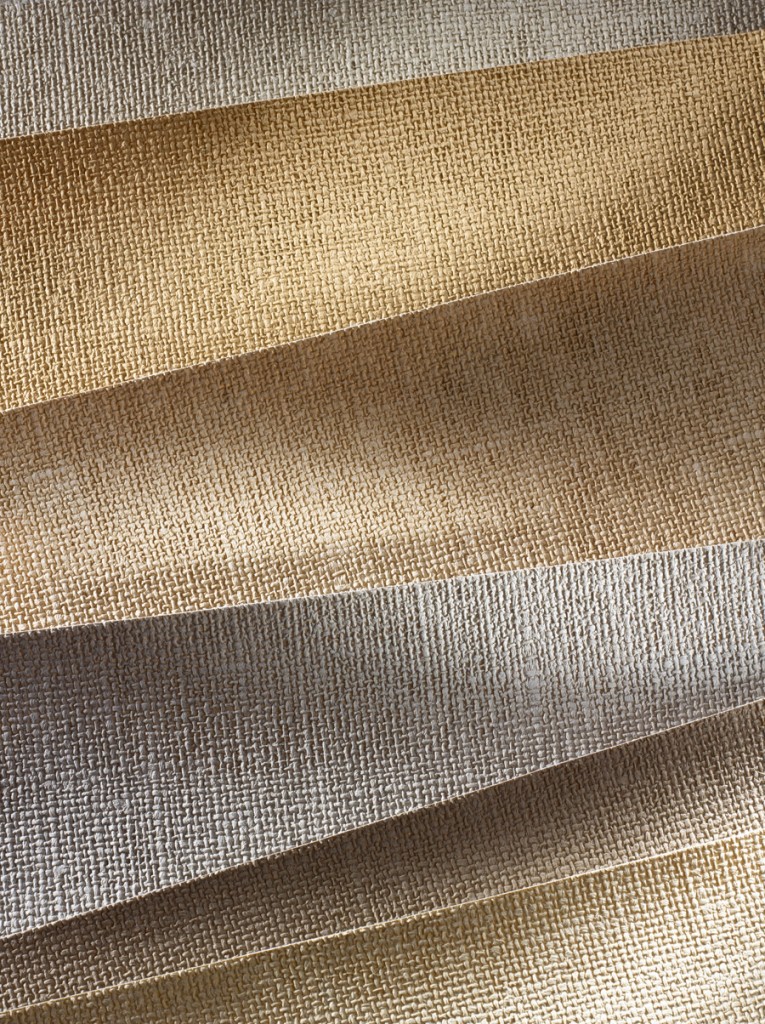 From the company best known for exquisite natural wallcoverings, Phillip Jeffries' new Burlap & Hemp Collection, part of their Natural Illusions Contract collection, captures the casual elegance of woven hemp in a highly durable, washable vinyl.

Also from Phillip Jeffries, and a personal favorite, Wild Woods is a chic wood grain with a touch of metallic.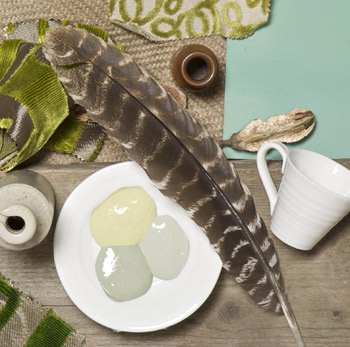 Farrow & Ball suggests a melding of city and country be achieved with this natural palette—with a penchant for green I adore the sophisticated Vert de Terre.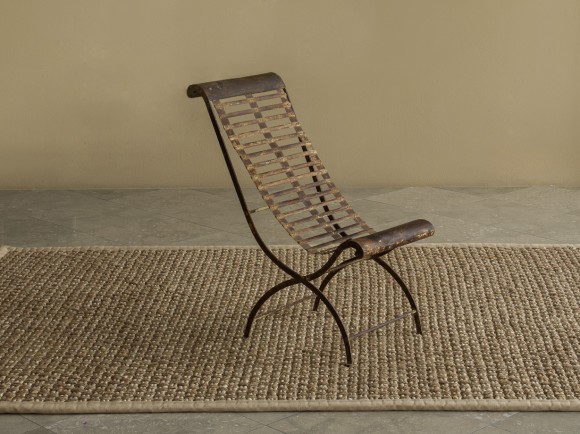 Natural materials pair with a vision of moving waves and sand dunes in the three new styles from Merida's popular line of jute rugs. Hand-woven construction and distinctive weaves highlight the natural qualities of the un-dyed fibers. Merida has gathered several options for customization on their Pinterest page's Jute Rug Seaming board.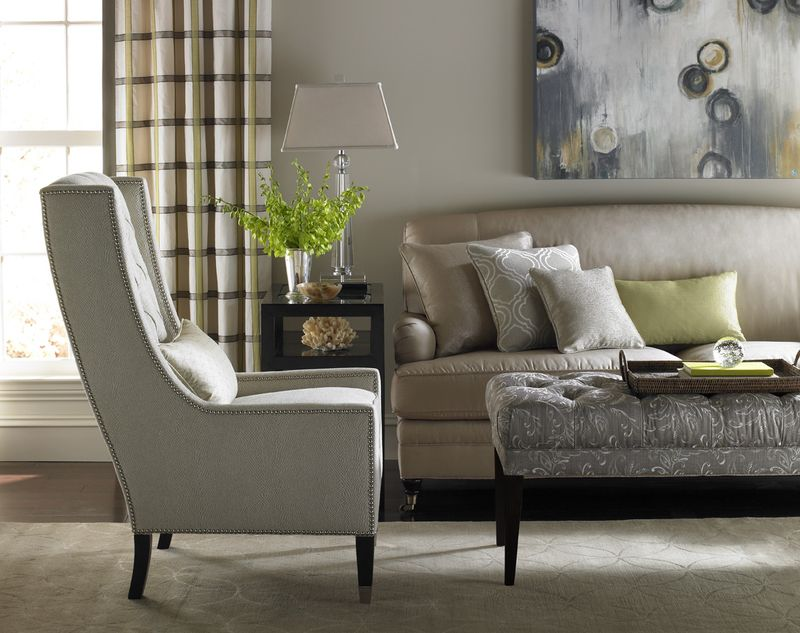 Inspired by the watery blues, greens grays and warm woods of her Canadian roots, designer and television host Candice Olson remarked on nature as her inspiration for her new collection for Kravet; "If it works in nature, it will naturally work in your home." Learn more about the new collection, Olson's most memorable project and about her own home in this telling interview on 1stdibs.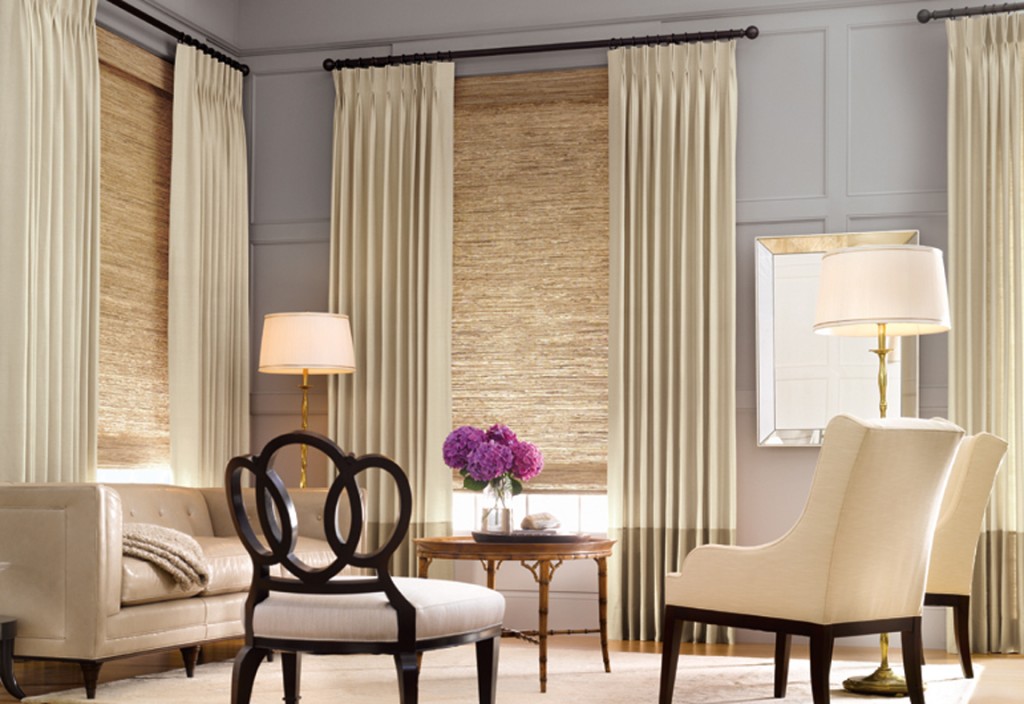 What better way to compliment a spectacular view than a natural woven shade from none other than Hartmann&Forbes, a company known for their commitment to the use and preservation of the world's finest natural materials.
To see nature infused with youthful, innovative designs, view my upcoming post on famed NY designer Celerie Kemble's long-awaited rug collection for Merida crafted from wool, wool/linen blends, sisal and abaca here.
Until next time…

Emily
Latest posts by Emily Faber
(see all)