March 26, 2013
As I began this post, I called on the advice of a trusted friend…who just so happens to be our outside sales representative. The first words that come to my mind on the topic of trims are "giddy with excitement." "I suppose that sounds silly?" I asked her. "Not at all!" she replied and went on to share stories of recent appointments showing Samuel & Sons Passementerie. She likened her experience to opening a box of precious jewels—picture their eyes widening, brows rising, smiles and gasps. Not hard to imagine when we're talking about one of the finest trimming lines in the world. We settled upon "delicacy" as a word worthy of the refinement and function of these lovely accents, from the simplest tapes to elaborate tassel fringe.
Our friends at Samuel & Sons have put together a few examples that promise to set your mind racing with new ideas. The concept is simple, and one you might have already put into practice; the layering of two (or more) trims to create your own unique design. By layering trims, you not only take your role as a designer of a custom piece to a new level, the options are endless. Exciting, right? Take a look at a few examples below and if you have designed using layered trims in the past, or plan to do so in the future, we welcome you to share your creations with fellow designers on our Facebook page.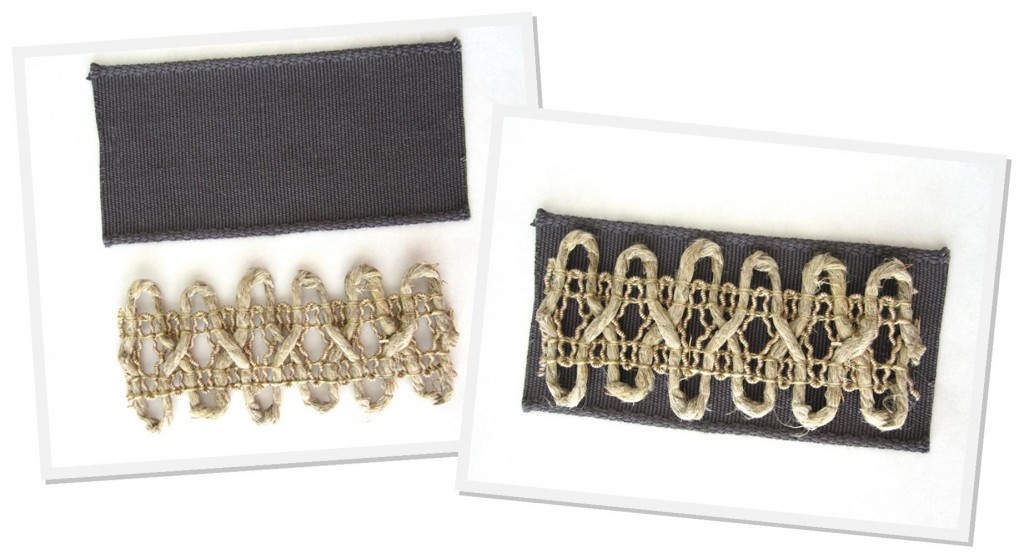 2″ Hannah Border in Graphite | 1.75″ Canopy Braid in Natural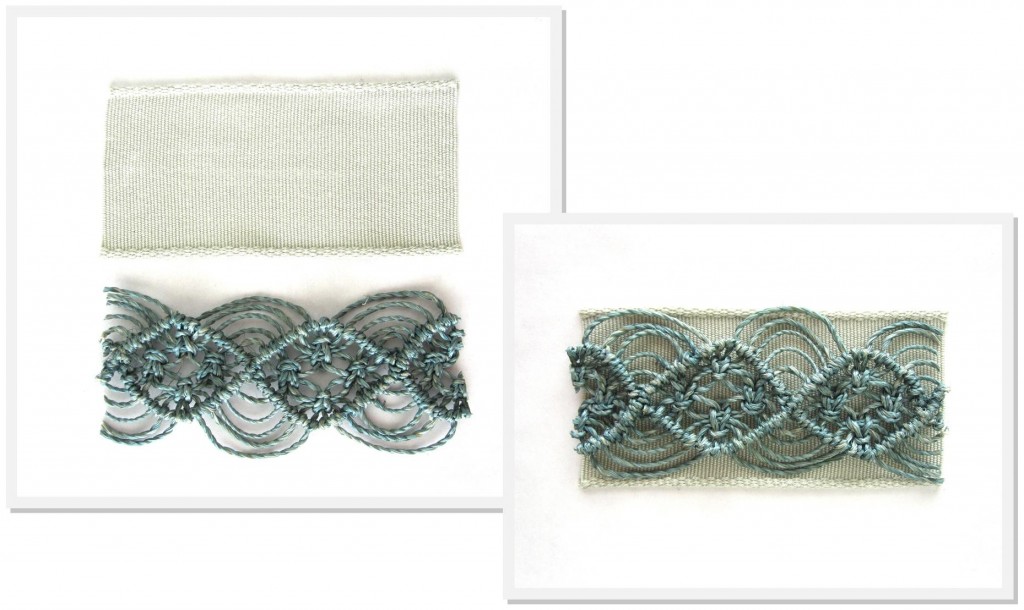 2″ Hannah Border in Celadon | Underwood Abaca Macrame BR in Cypress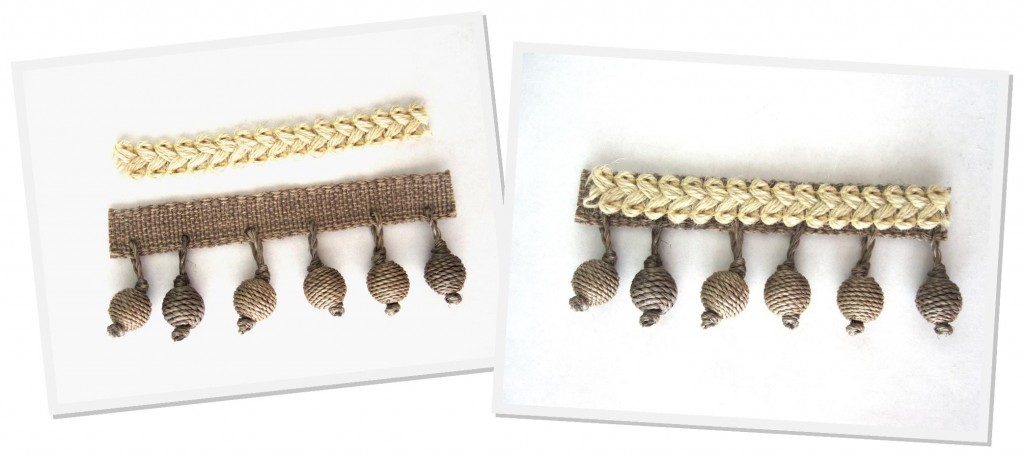 Savannah Jute Gimp in Natural | Dewdrop Abaca Wrapped Fringe in Greige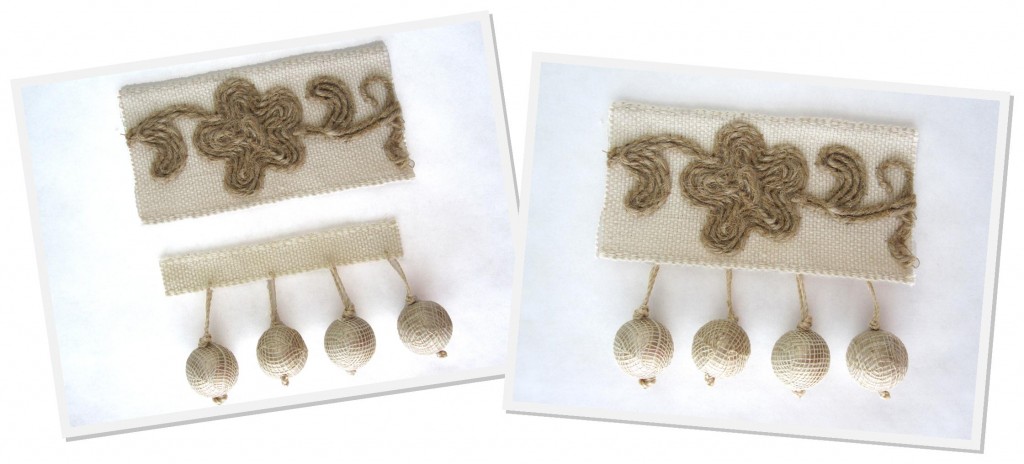 2″ Hand Embroidered Flora Border in Ivory | Skyla Beaded Ball Fringe in Champagne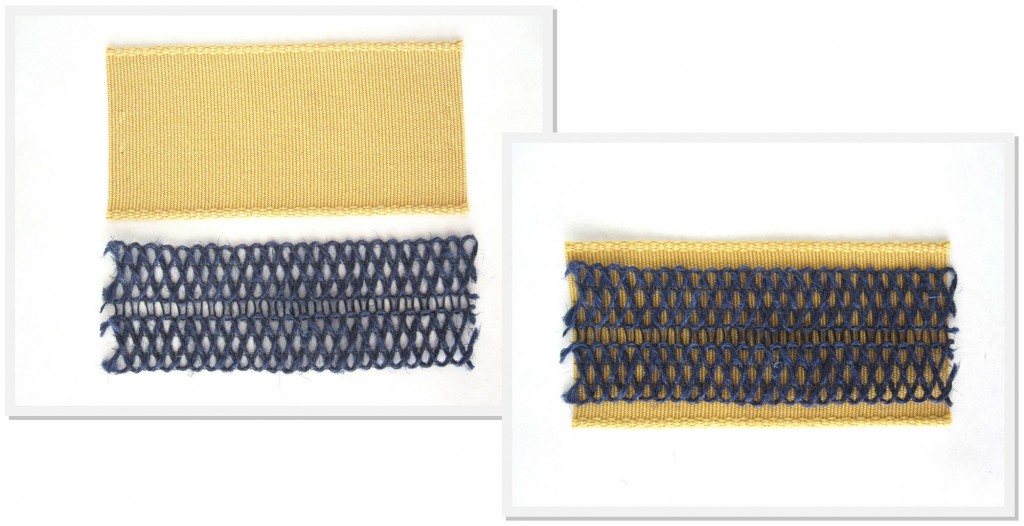 2″ Hannah Border in Chamomile | Savannah Jute Openweave Braid in Denim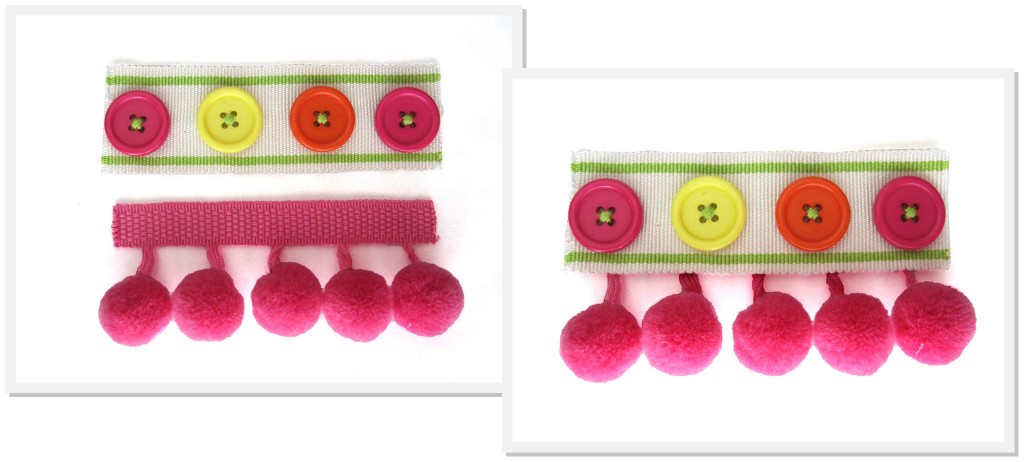 1.5″ Gumdrop Button Border in Fruit Punch | Dolce Pom Pom Fringe in Gumball
For more information on the trims seen here, contact your local showroom or your KDR Sales Representative for more information.
St. Louis & Kansas City | Kim Caldwell, kimc@kdrshowrooms.com or 314.368.6101
Minneapolis | Dianna Sether, diannas@kdrshowrooms.com or 612.669.9947
Latest posts by Emily Faber
(see all)