December 17, 2012
Don't mistake this post as Shutters 101, instead think of it as unique solutions for windows and doors. All of which just so happened to be solved using Norman Shutters. In a conversation with KDR's Window Covering Manager Amy Rybacki, I gained a few tips and tricks of the trade for dealing with out-of-the-ordinary window sizes, shapes and placements as well as an appreciation for the versatility of shutters.
SECOND STORY WINDOWS
For windows out of reach, cleaning and care is an obvious consideration (shutters require dusting with a cloth) but light control can be the most serious challenge. Enter Norman Shutters' PerfectTilt® technology. The PerfectTilt® motorized option allows for the opening and closing louvers with the touch of a button and doing so using eco-friendly rechargeable batteries. Available January 2013.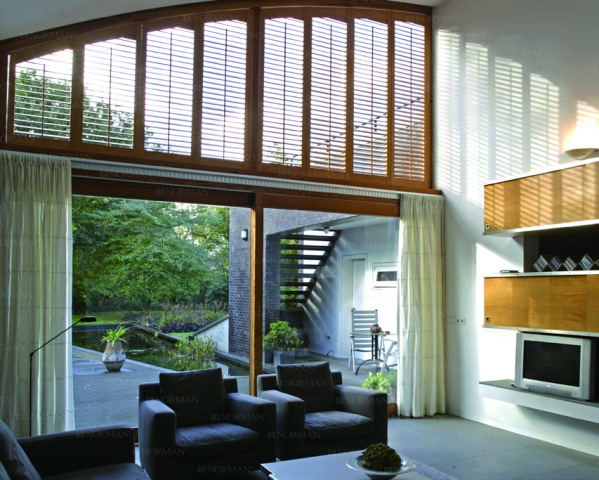 NO TRIM, NO PROBLEM
When your design calls for shutters, but the client's window has no surrounding trim, the Z Frame from Norman Shutters will help you avoid the time/money/hassle of hiring someone to fabricate/install/color match the trim on the window. The Z Frame delivers your shutter and trim in one product with only one installer and there are several trim styles from which to choose.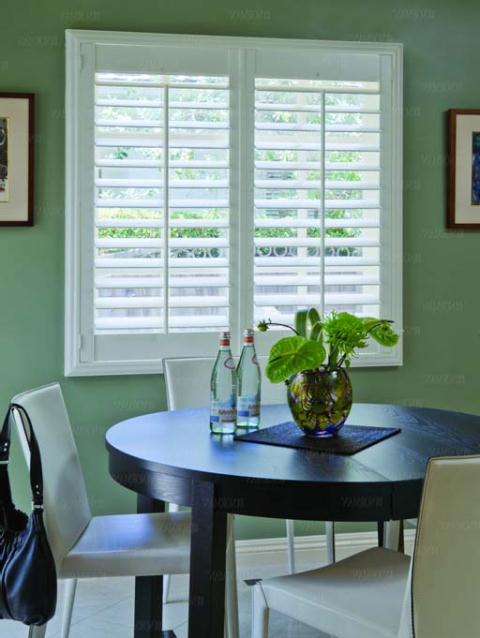 A MODERN APPROACH
You might find it hard to believe, but with Norman's InvisibleTilt™ option, shutters transform from traditional to streamlined by simply removing the tilt bar for an unobstructed view.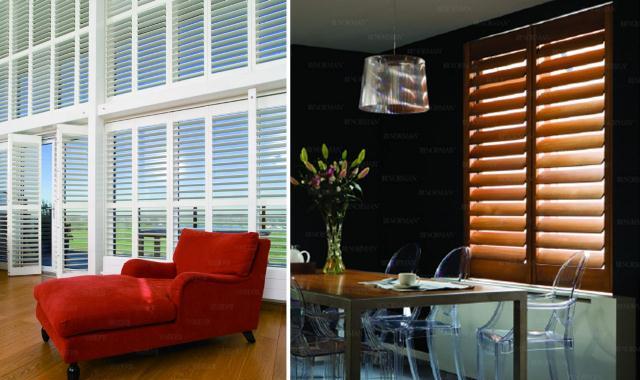 SPECIALTY SHAPES SOLVED
When faced with a sunburst, arch, hexagon, circle or an unusual angle, shutters are an attractive, simple solution. Norman Shutters can be crafted for nearly any opening and most shapes can be created with fully-operable louvers.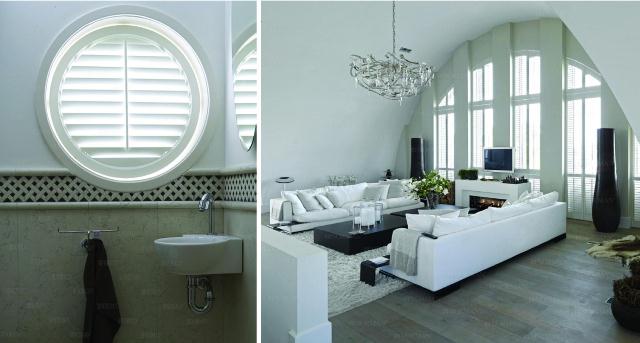 FRENCH DOORS AND SIDELIGHTS
French doors pose an interesting challenge; how to provide privacy and light control without restricting movement or concealing door hardware.  Shutters can be mounted to the door itself with cutouts revealing hinges and door knobs. Sidelights, while extremely narrow, can be covered as well while maintaining operable louvers.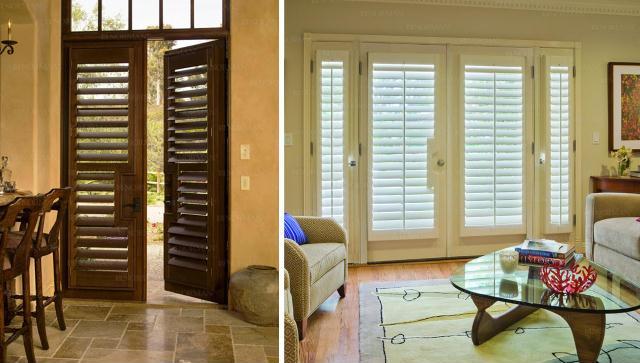 THE VERSATILITY OF BI-PASS SHUTTERS
Bi-pass designs allow for shutters to rest on top of one another without the stacking of a bi-fold option and are an excellent solution for sliding doors.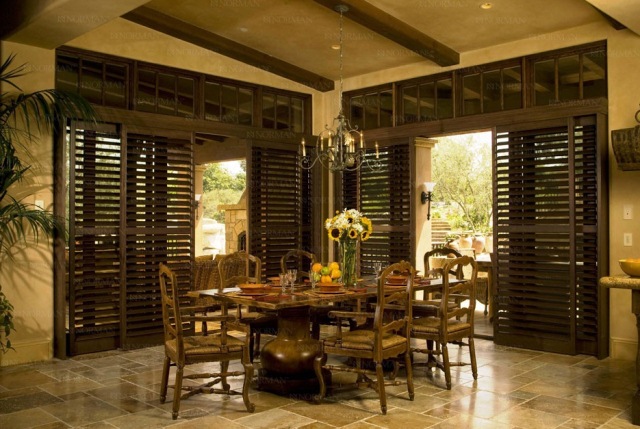 BI-FOLD SOLUTIONS
The beauty of the bi-fold door is the option to fully remove the shutter from a large window or door for an unobstructed view. Bi-fold shutters fold back upon one another, moving a long a track or freely swinging and stacking panel upon panel.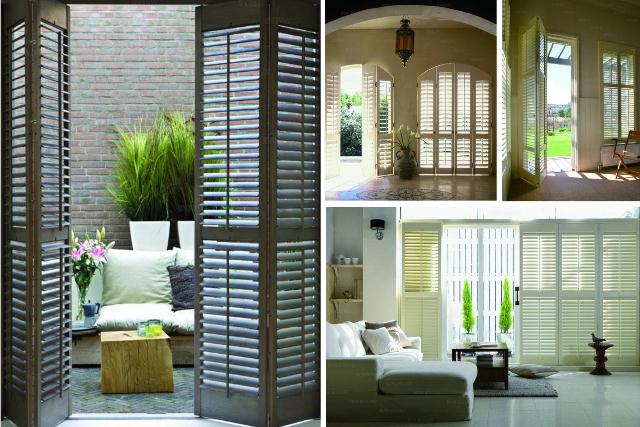 Norman Shutters are available through KDR St. Louis, Kansas City and Minneapolis. Contact your local showroom for more information.
Photography by Norman Shutters, www.normanshutters.com.
Latest posts by Emily Faber
(see all)