October 13, 2014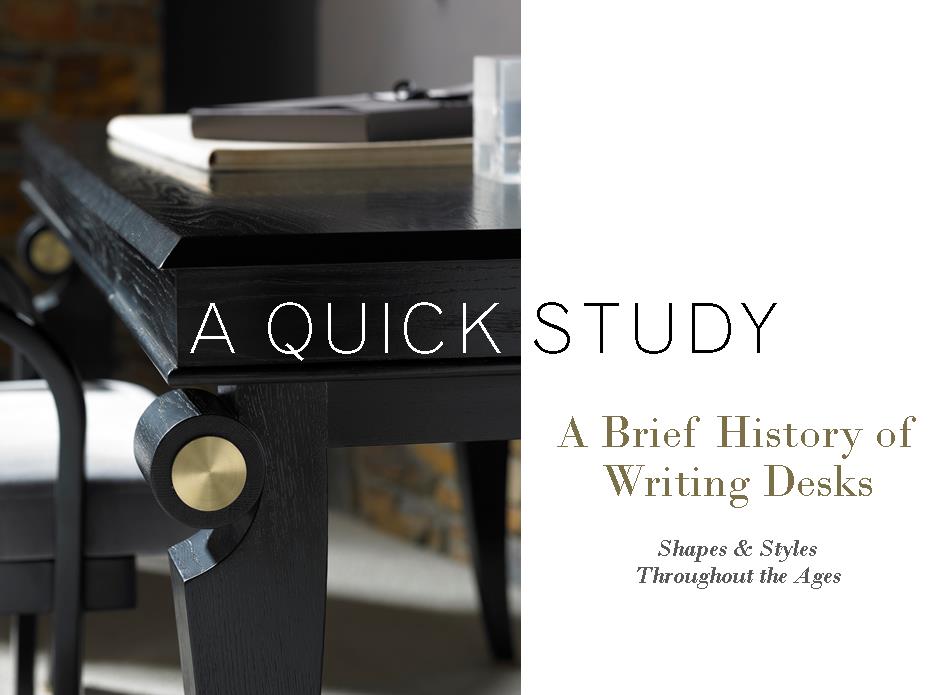 Who would have guessed that the act of writing would someday seem nearly a lost art? When was the last time you sat at a desk and wrote a letter? I'm certain that a fair amount of you remain avid senders of true, physical "thank you" notes. But have you stopped to wonder, as you sit behind your writing desk, at your office, or as you read this propped up on a pillow in bed with your finger gliding up the screen of your tablet, where it all began?
The act of putting pen to paper, or quill as it once would have been, inspired the first documented desks designed for those engaged in the work of transcribing books. Medieval illustrations give insight into the first furniture dedicated to the act of writing; cumbersome pieces due to the size and nature of large manuscripts.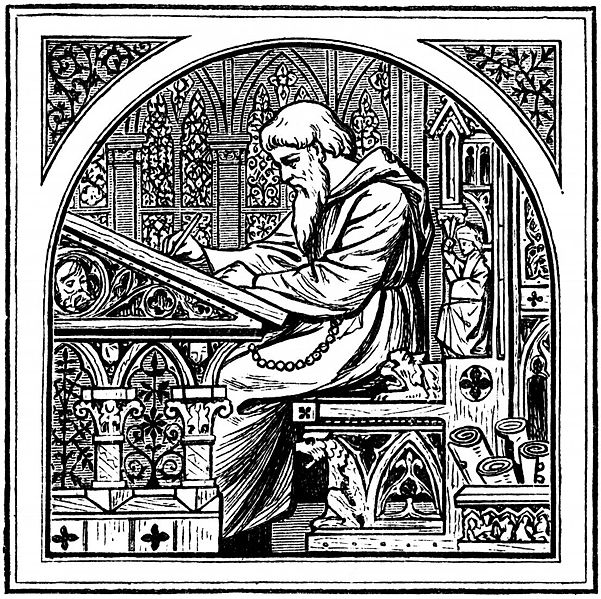 Over centuries, the desk evolved into Bible boxes, which contained the family's most treasured title and other writing implements, while providing a small writing surface. As letter writing and daily journaling came into fashion, so did the rise of slant-lid boxes that could be set atop tables; eventually the two evolved into a singular piece. Over the years, hidden compartments, drawers, hinged tops and tambours were born of necessity and ever-changing styles.
The Evolution of Desk Styles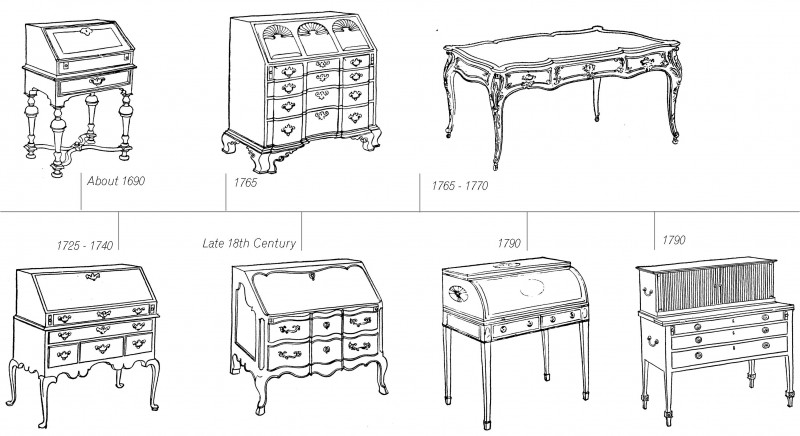 Today's designs from brands like Century, Edward Ferrell + Lewis Mittman, Councill and Theodore Alexander recall styles of the past, re-imagined with a fresh perspective. Yet, centuries later, while the drawers and doors might conceal modern-day tools and technology, the function of documentation and communication remains the same. Every element, every detail carefully designed for today's homeowners, hand-crafted  in materials of the highest quality ensure that the legacy of your desk will remain, ready to serve future generations of writers—and what form writing will take years from now, we can only imagine.
A sampling of designer writing desks available through KDR
Grand Tour Writing Desk from Century Furniture.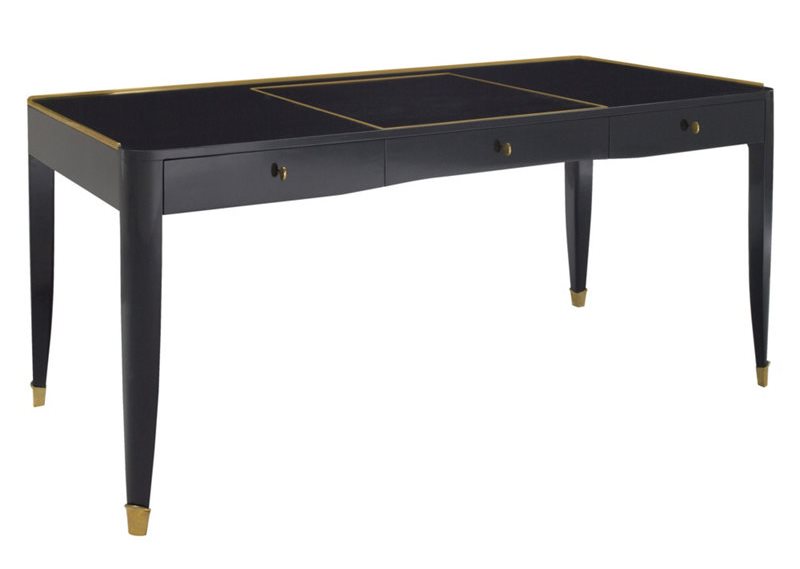 One Fifth Paris Desk from Ralph Lauren Home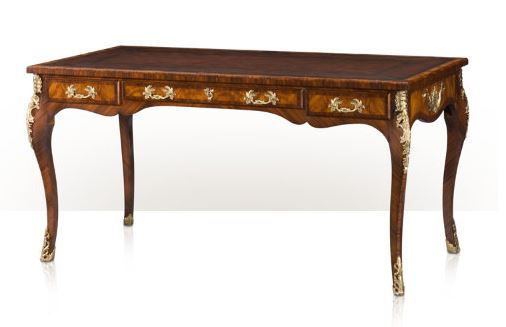 Lettre Officielle from Theodore Alexander.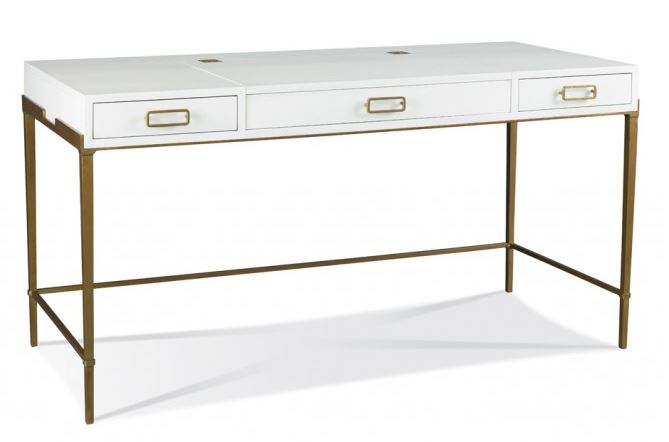 Bailey Desk from Hickory White.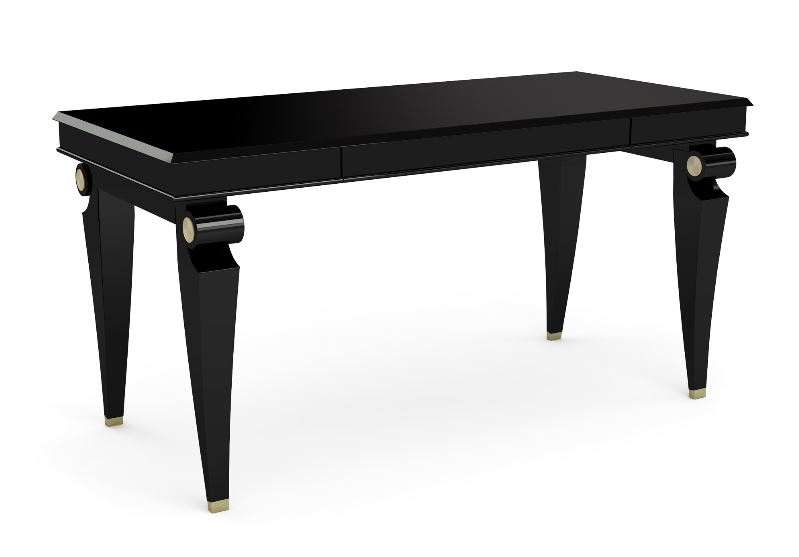 Bacall Desk from Edward Ferrell + Lewis Mittman.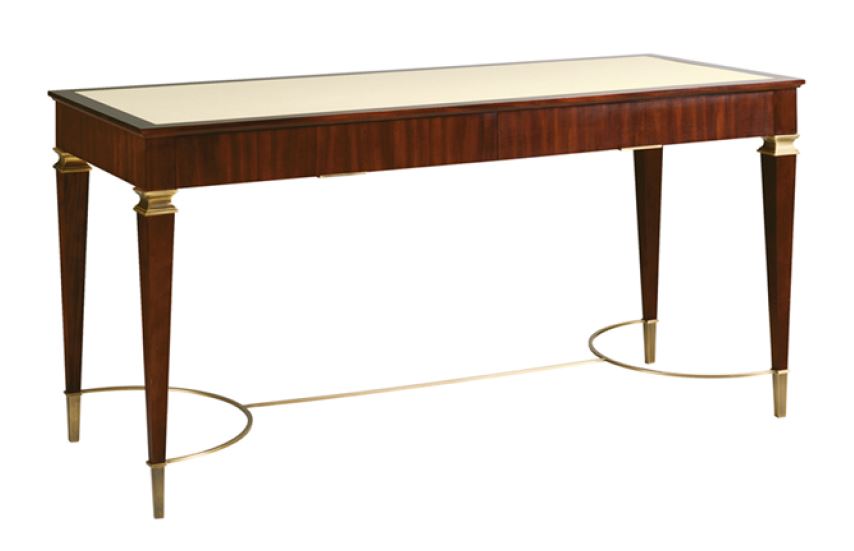 Paris Writing Table from Baker Furniture.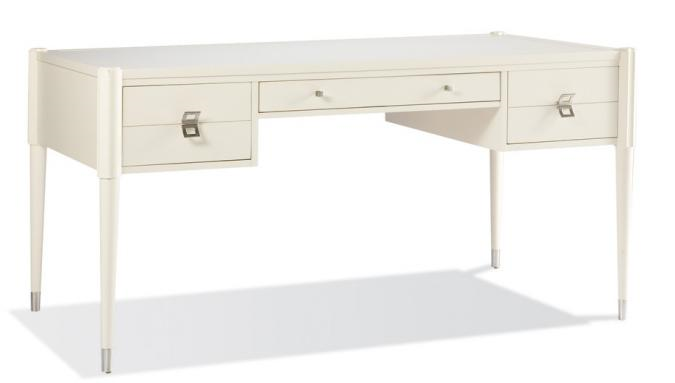 Writing Desk 333-700 from CTH Sherrill Occasional.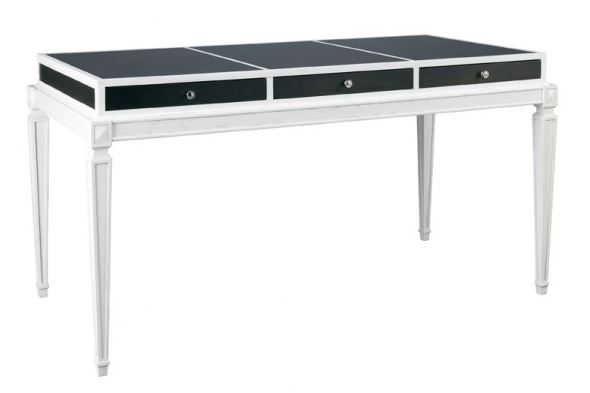 Liza Writing Table from Lillian August Fine Furniture for Hickory White.
For pricing and ordering information on the desks seen above, contact your local showroom.
Illustration Credit: Medieval Writing Desk, Wikipedia Commons. Furniture renderings, The Good Housekeeping Furniture Chart, October 1949 issue.

Latest posts by Emily Faber
(see all)