February 13, 2013
The pinnacle of the Hollywood award season is fast approaching. The 85th Academy Awards will take place in a few short weeks and in the final days leading up to the big event it's not only the teams of fashion designers, publicists and stylists feeling the pressure. On the evening of February 24, as we eagerly watch the stars arrive and walk the red carpet, if you've a penchant for Deco style you will await the unveiling of the Architectural Digest Greenroom with equal anticipation.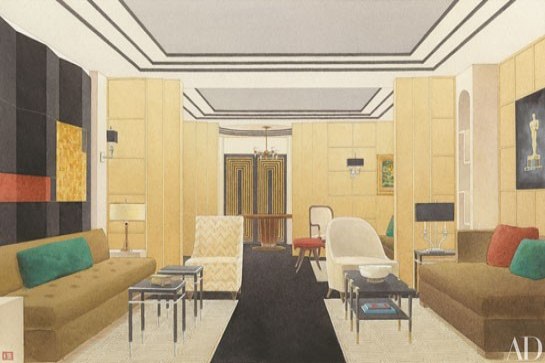 This year the honor of designing this iconic space belongs to LA-based designer Madeline Stuart. The room's design (above) was influenced by renowned art director Cedric Gibbons and his career that spanned decades with MGM. Not only was Gibbons instrumental in the design of three of my all-time favorite films (The Thin Man, Grand Hotel and Dinner at Eight), he also designed the Oscar statuette.  Says Stuart of her vision for the space, "My goal was to create a space where contemporary stars wouldn't be surprised to bump into Cary Grant or Katharine Hepburn."
In case you aren't familiar, or if you love any excuse to revisit old Hollywood, here are a few examples of Gibbon's work…
Also honored this year for their significant contributions to the greenroom; Baker Furniture.
We've assembled a few pieces below that will be included in Ms. Stuart's design.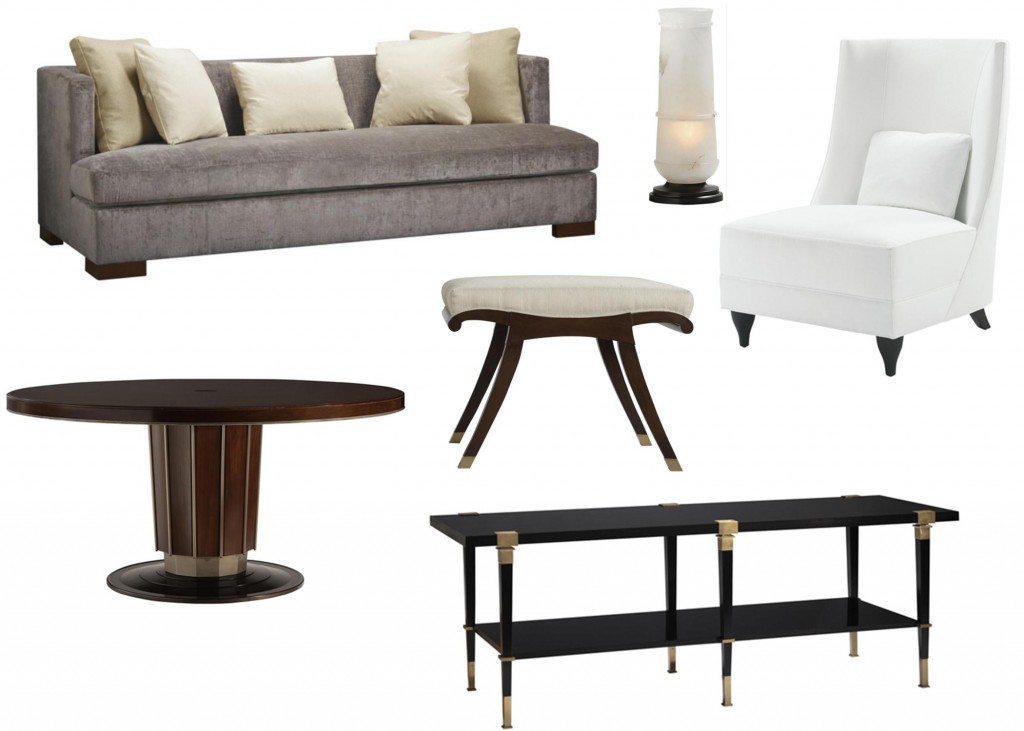 Clockwise from top left
#6703S Social Scene Sofa . #BSA114 Lotus Run Lamp

.

#3769 Verdi Lounge Chair.
#7348O Pacquebot Ottoman. #7354 Avenue Cocktail Table. #7356 Soleil Table.
Until Next Time…
Emily
Latest posts by Emily Faber
(see all)