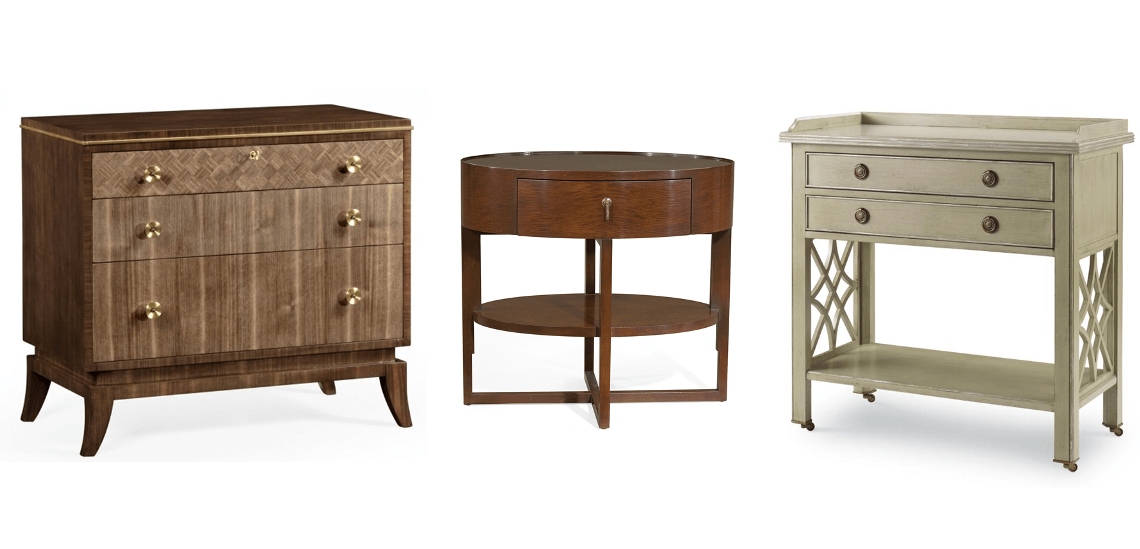 November 10, 2016
As the famed designer Markham Roberts once said, "A good bedside table is as important as a comfortable bed." Not merely style companions to your bed, these multi-tasking tables require equal parts storage and style.
Doors and drawers keep reading material and power cords out of sight, while up above, allow space for lighting, accessories and a photo or two. Take inventory of your bedside staples to ensure adequate storage, and as you shop, keep in mind your mattress height. Everything should be comfortably within arm's reach–especially your lighting. Call or stop by the showroom for suggestions and keep reading to jumpstart your search for the perfect bedside companion.
A Preview of Modern-to-Traditional Bedside Tables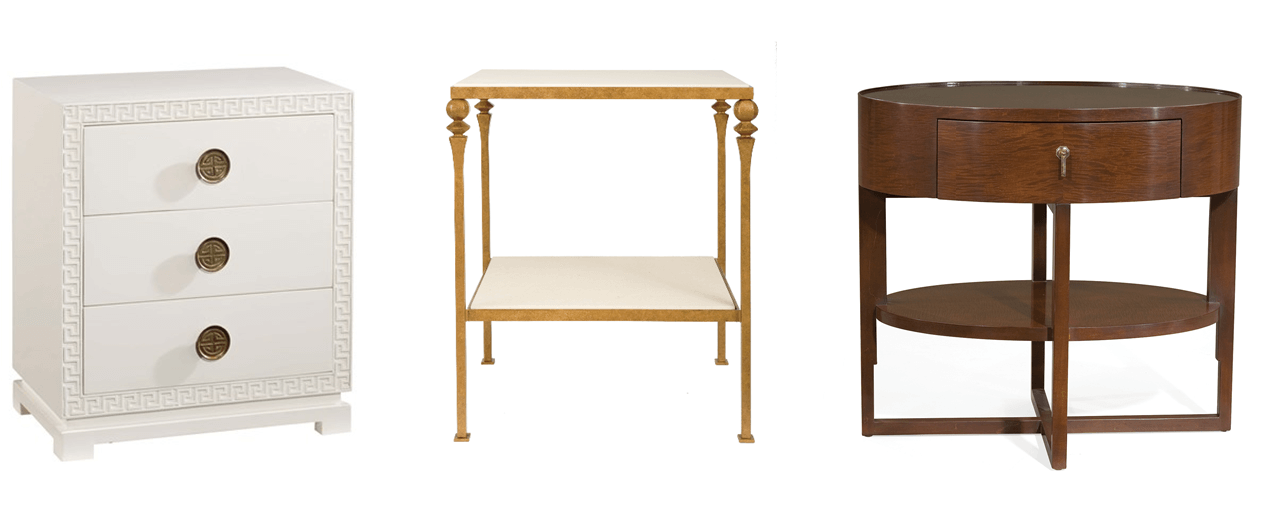 In case you missed Part One of our bedroom series, check out our previous post on Beds & Headboards.
Latest posts by Emily Faber
(see all)