February 13, 2015
Harvested from the earth, natural stone and minerals offer a glimpse of the unexpected beauty beneath our feet. Our partners at Baker Furniture, Salvations Architectural Furnishings, Hickory White, Century Furniture and Visual Comfort have incorporated the unique characteristics of these coveted materials into their designs, giving us the good fortune to live among them in our daily lives.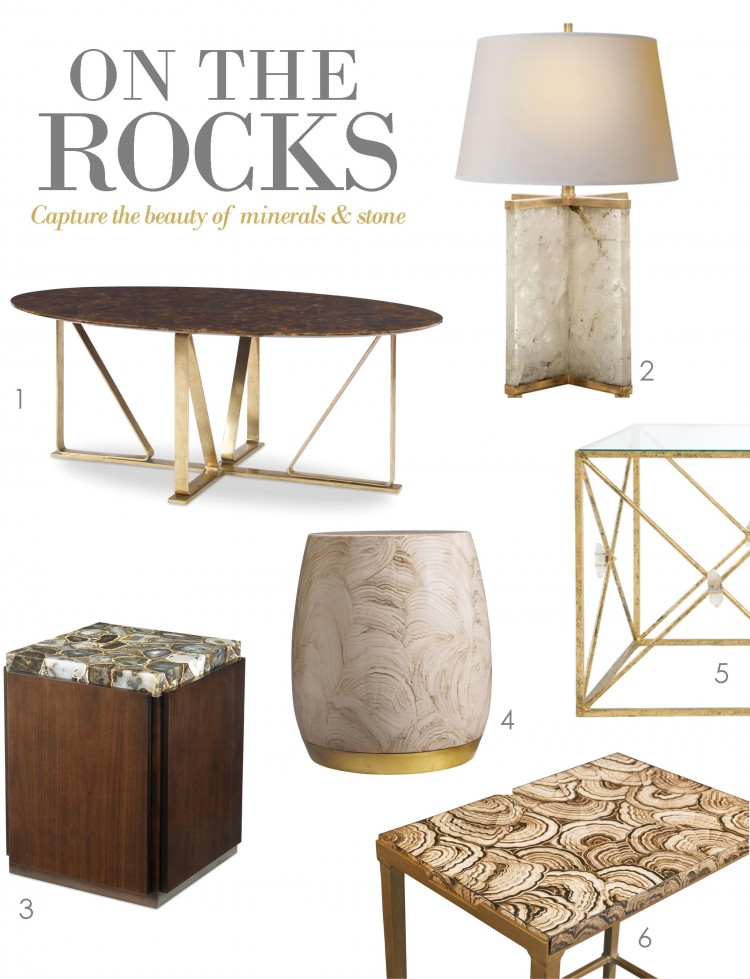 1.Beverly Cocktail Table – SF 5617, Century Furniture.  2.Cameron Table Lamp in Quartz and Gilded Iron with Natural Paper, Shade, Visual Comfort.  3. Bunching Cocktail Table with Quartz Top, Century Furniture.  4. Bauble Drum, Barbara Barry for Baker Furniture.  5. Crystal Cubes, Salvations Architectural Furnishings  6. Bailey Side Table – 903-27G, Hickory White.
Contact your local showroom for ordering information.
Contributing Writer Emily Faber has over fifteen years of experience in the interior design industry as an editor, marketing director and freelance writer. Every month Emily shares industry insight including the latest product and collection launches (
SPOTLIGHT
,
NEW + NOTEWORTHY
), informative and educational posts (
QUICK STUDY
), helpful suggestions from the KDR Sales Team as well as Q & A's with influential manufacturers and product designers.
Latest posts by Emily Faber (see all)