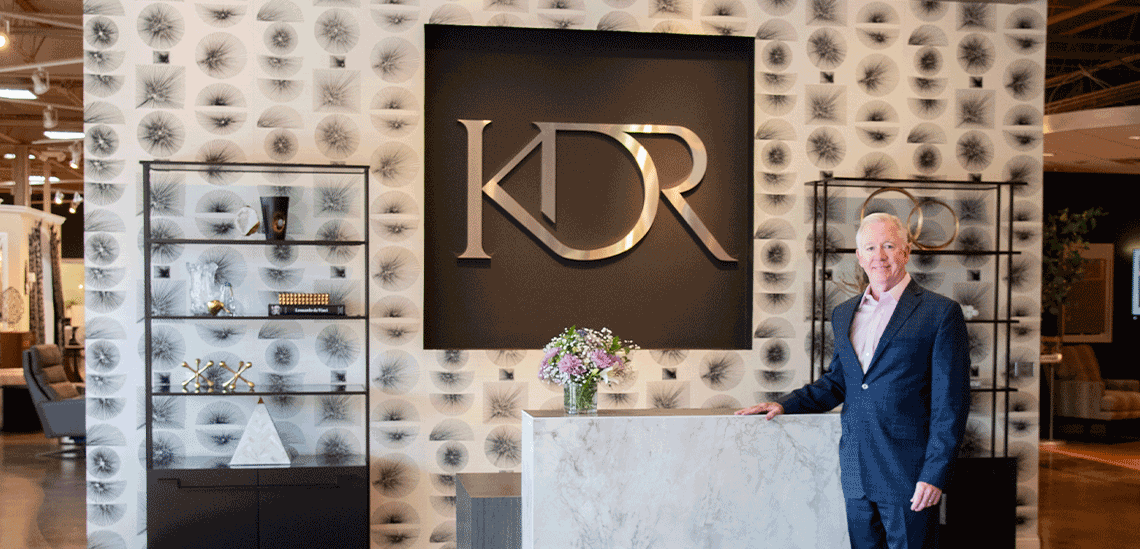 June 3, 2021
This week I received a reminder from our payroll service, "June 1, Kevin Kenney has reached 30 years."
😊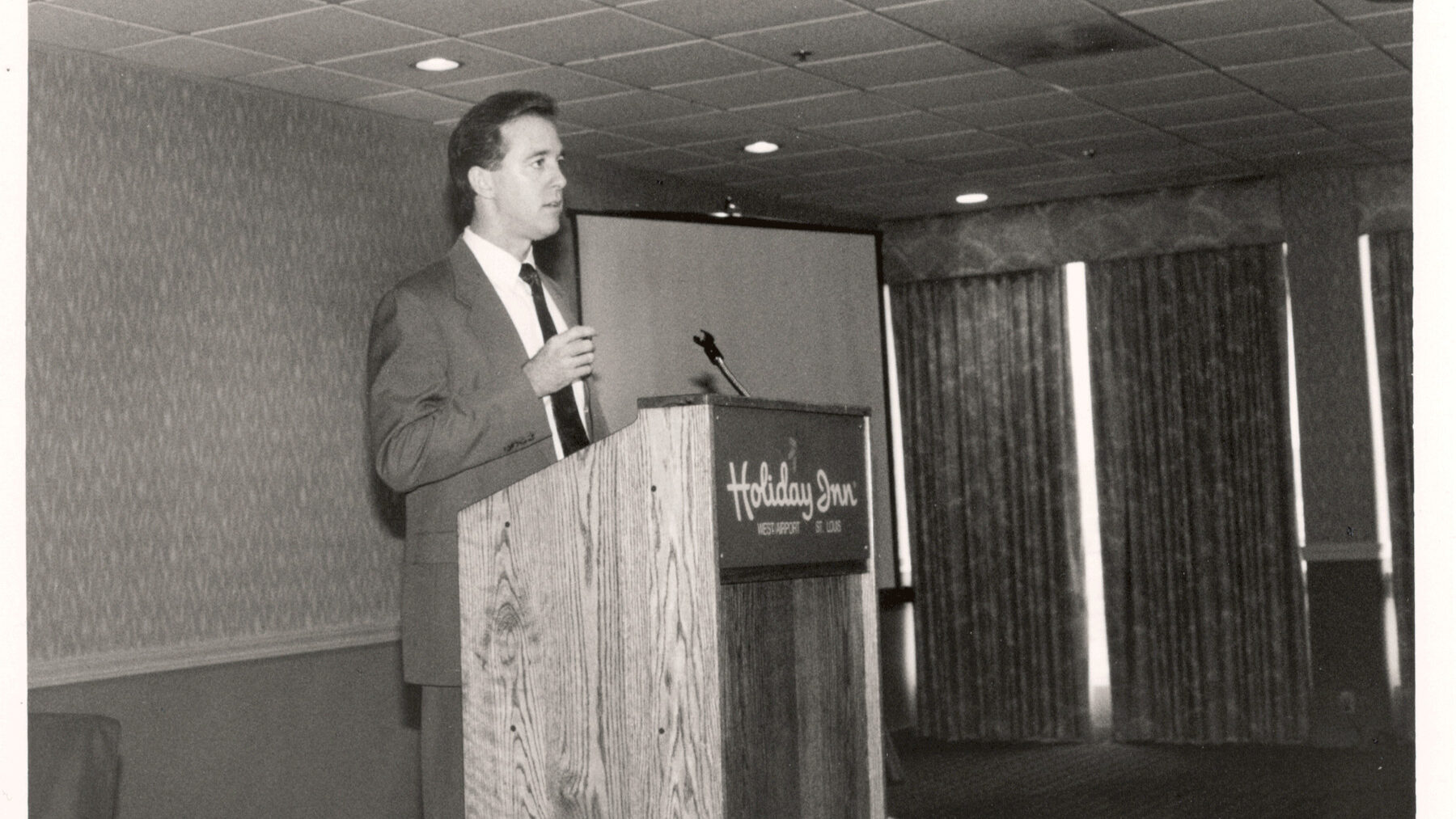 KDR President/CEO, Kevin Kenney in 1991.
I remember vividly — June 1, 1991, having moved to St. Louis a few weeks earlier, opening KDR in 1,700 square feet of space, only 2 miles away from our present location. The warehouse was full of Kirsch drapery hardware, having only one employee, Mike Huelsing, who had been the Kirsch warehouse manager in St. Louis, and a few desks, I was scared to death of what I had got myself into.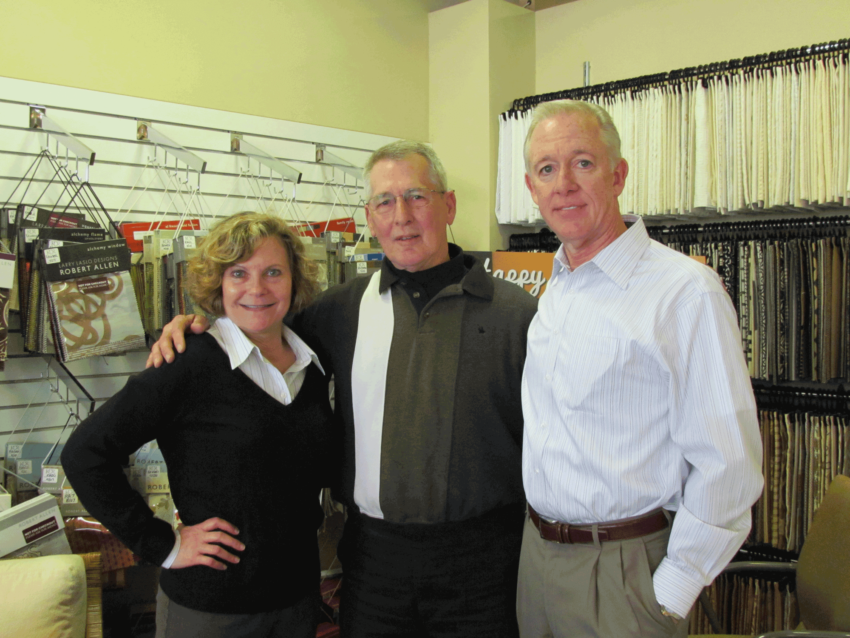 From left to right: Kevin Kenney, Mike Huelsing and Susan Carter. Huelsing recognized for 20+ years of work at KDR during 2012 retirement, St. Louis showroom.
A lot has happened both personally and professionally over the last 30 years, including a pandemic, but I can't help thinking I am truly one of the luckiest guys alive.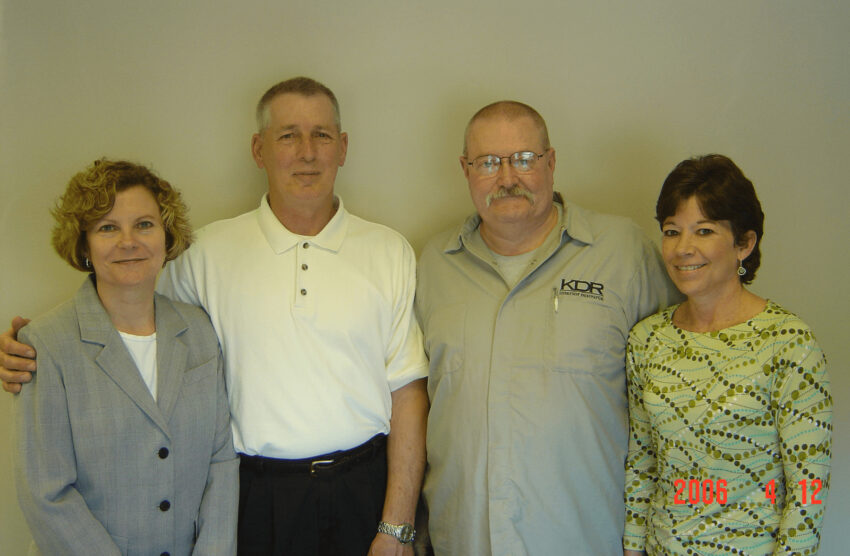 KDR's first employees: Susan Carter, Mike Huelsing, Norm Flaherty and Vicki Tallman.
I have been so fortunate to surround myself with great employees who — are like family to me. Having had five of these employees each retire with more than 20 years with the company.
I have been so lucky to have all of you, as amazing design professionals accept me as a non-designer and as a trusted partner in bringing your projects to life. So many of you, I can call friends.
The KDR team and I have worked so hard to earn respect and admiration from the industry's leading vendors. Their partnership and my relationships with them are invaluable.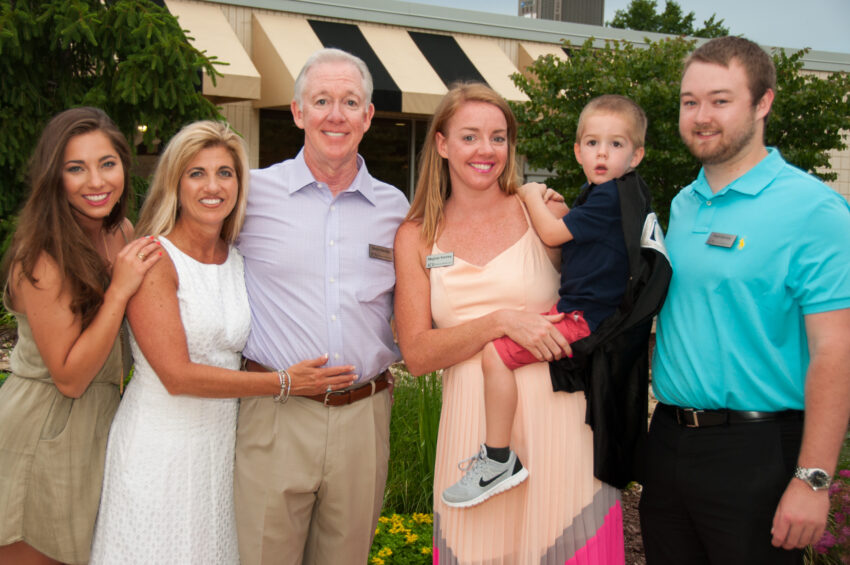 Last but not least, I have the best wife, children, and grandson who truly make me complete and are the center of everything I do.
It's crazy to know we are doing business with people now who weren't even born when we started!
My most sincere THANK YOU to each-and-every one of you for making KDR what we are today.
Here are a few of my favorite pictures to commemorate some of the events in years gone by.
We will also be celebrating our 20th anniversary in Kansas City in September.
The best is yet to come!
Very truly yours,
Kevin Kenney