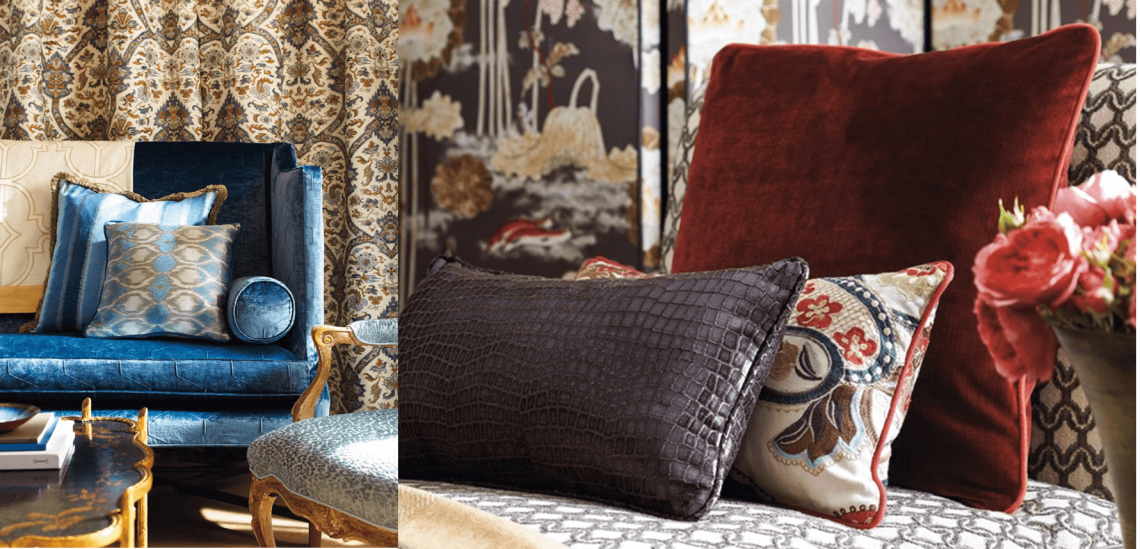 October 15, 2015
For the textile and wallcovering obsessed (guilty as charged), the presentation of a new collection brings with it the thrill of seeing what's new and what's next in color, pattern, construction and fiber. Last week, Cowtan & Tout Design Director, Catherine Cronner, presented the Fall 2015 collection in person to our St. Louis staff a select few design firms. As you can imagine, to hear from the source how each design came to be, made for a memorable event.
Catherine began by reiterating the brand's unique position within the industry and within the Cowtan family of textile lines. She explained how each, Colefax and Fowler, Jane Churchill, Larsen and Manuel Canovas complement one another, Cowtan & Tout being a line of decorative fabrics designed specifically for showrooms. It represents a distinctly American point of view and is not presented as booked collections, rather hung on boards or as three yard lengths.
She explained, "Not booking the collection gives us latitude from an inspiration point of view. We're constantly looking at the entire collection and addressing what needs refreshing or phasing out—it's a much more organic approach."
Catherine noted a big commitment to velvet with this season, explaining that she's developed transitional designs using Old World techniques.  As you scroll through our photos from the presentation and the images provided by Cowtan & Tout, watch for not only epinglé velvet, but documentary inspired prints, burnout sheers, intricate embroideries and appliqués.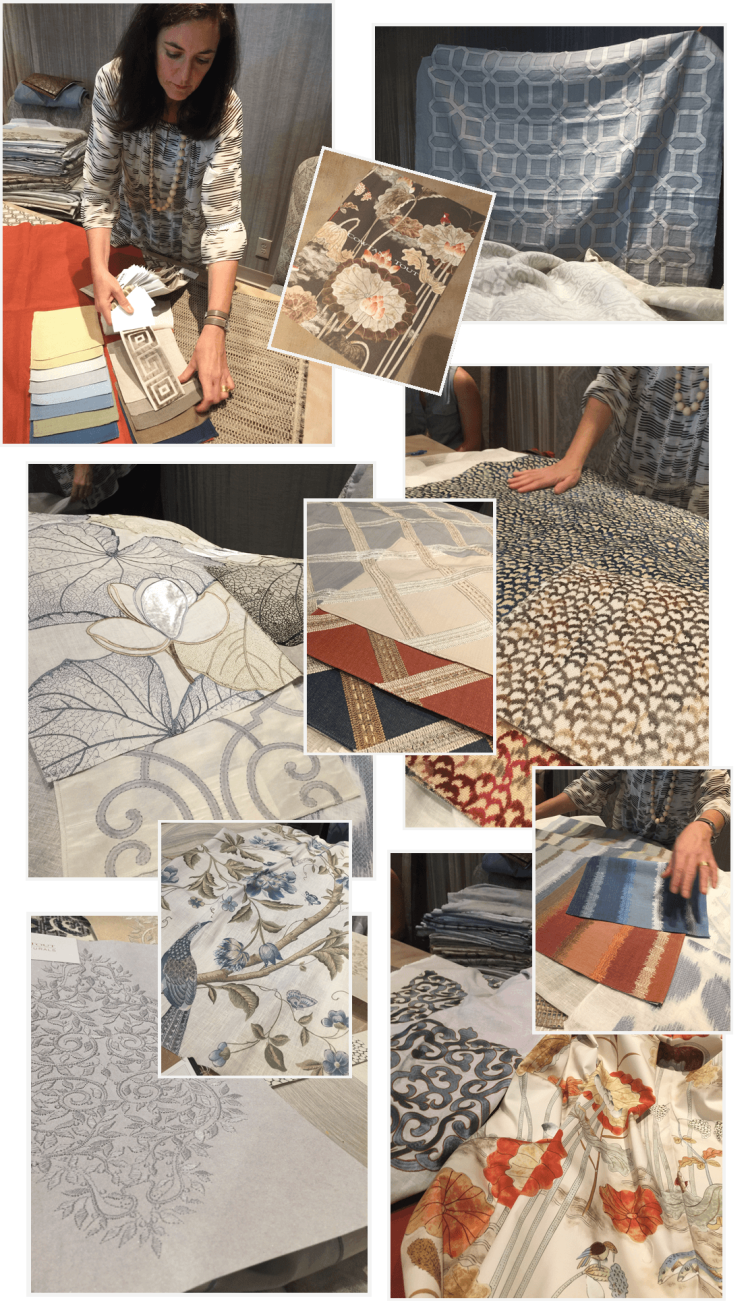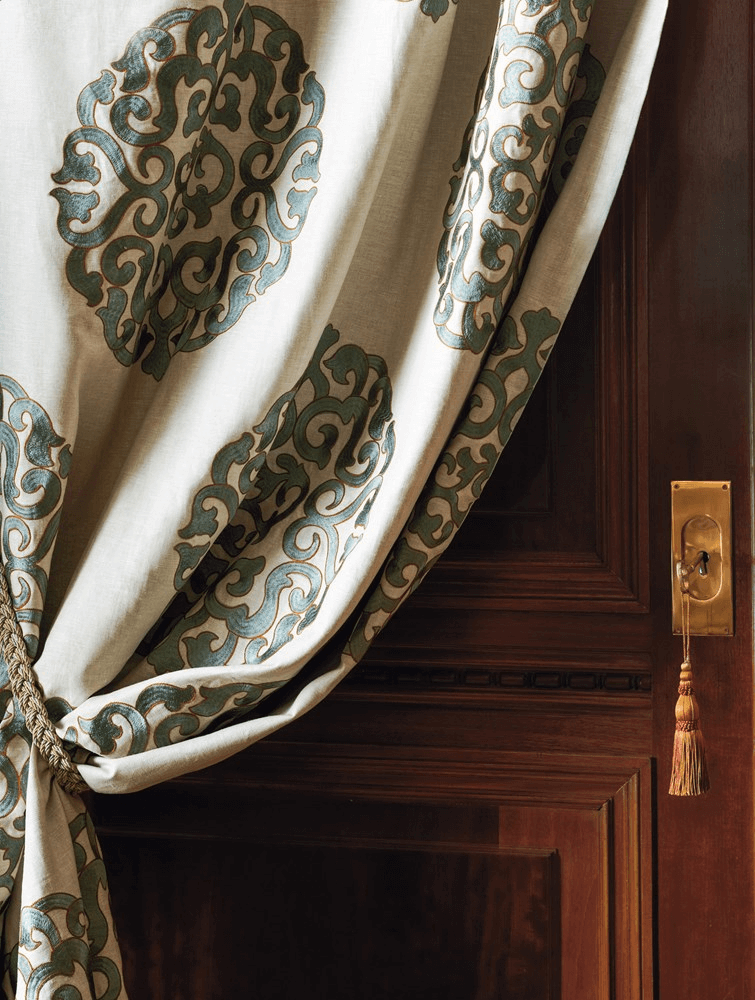 Tibetiana is an embroidered design inspired by Chinese carvings seen at The Metropolitan
Museum of Art.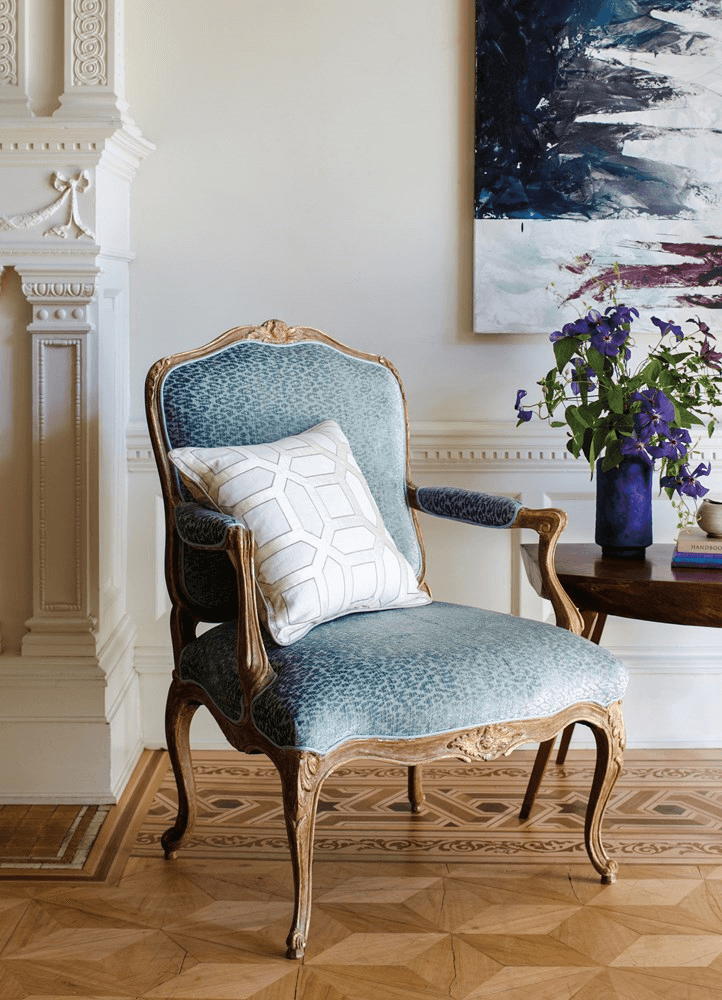 Jagger is a viscose epinglé with a gorgeous strié yarn-dyed ground.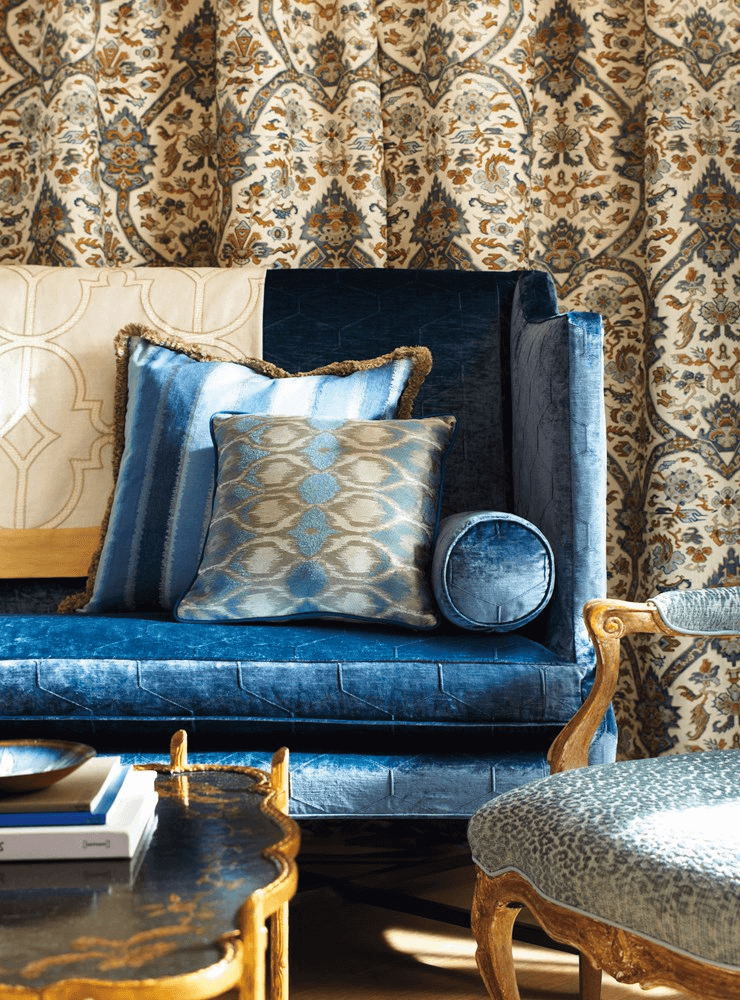 Vermeer, seen at the back, is 100% linen and represents a merging of Eastern and European influences. Also seen here, the Jagger epinglé, the Milano velvet from 2014 (sofa) and the Javan and Arezzo wovens.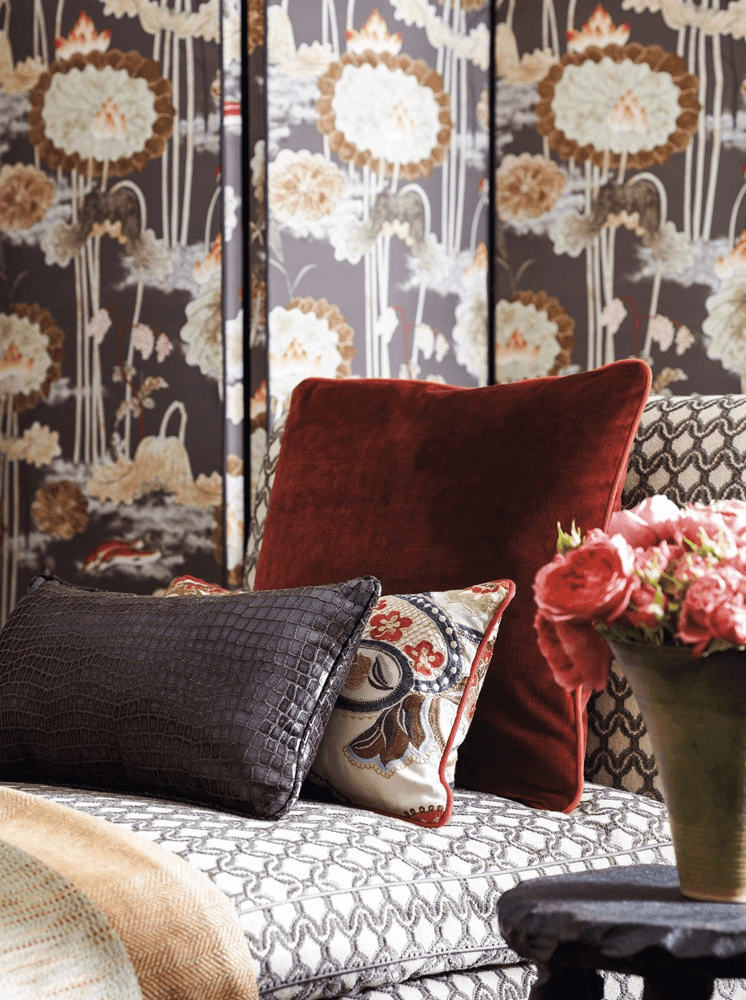 Treasure Flower provides a backdrop for this piece upholstered in the Linley epinglé.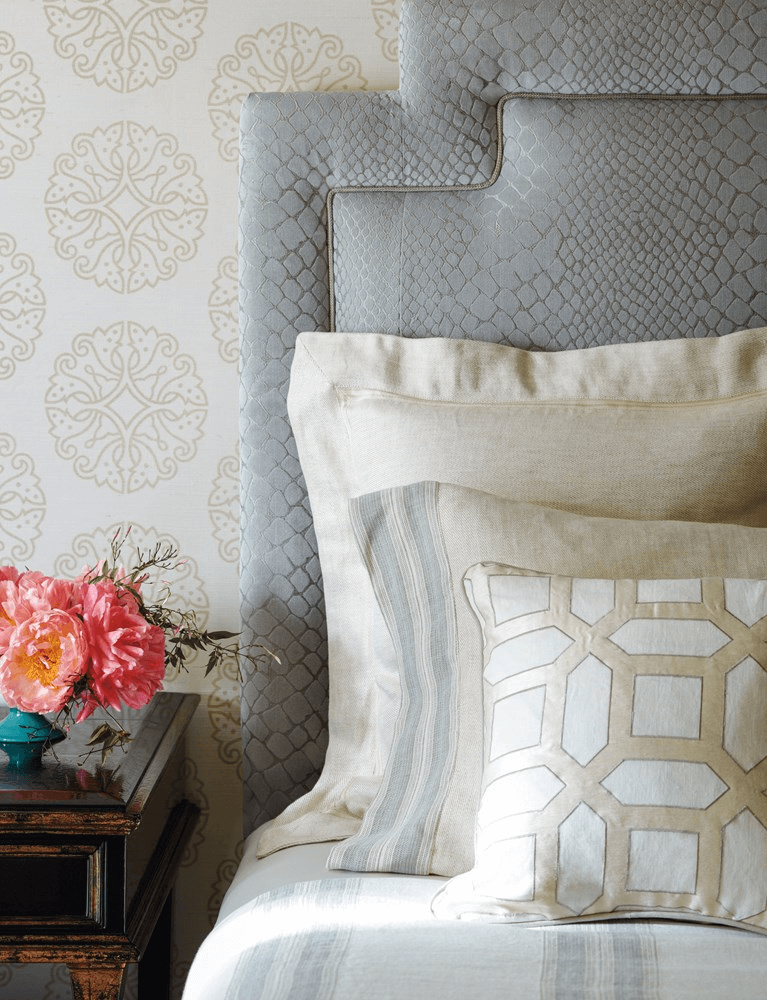 Pillows were made of Chatham, a linen based appliqué and Tiber Stripe, a new take on ticking. The headboard was made from Amazon, a striéd, embroidered velvet.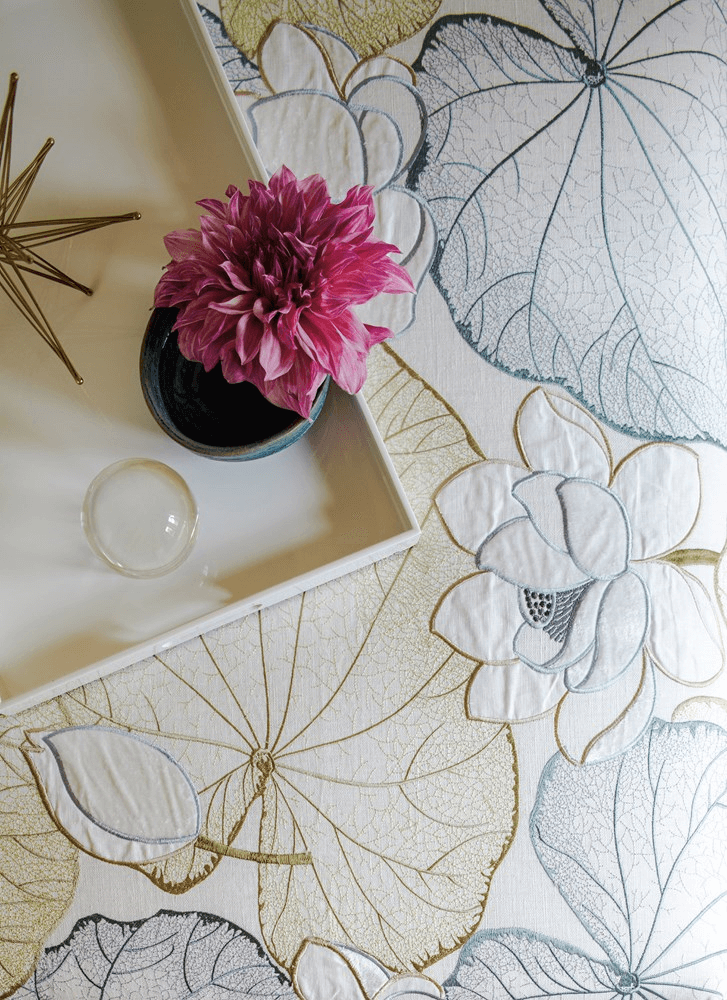 Giverny is a mix of appliquéd velvet and embroidery.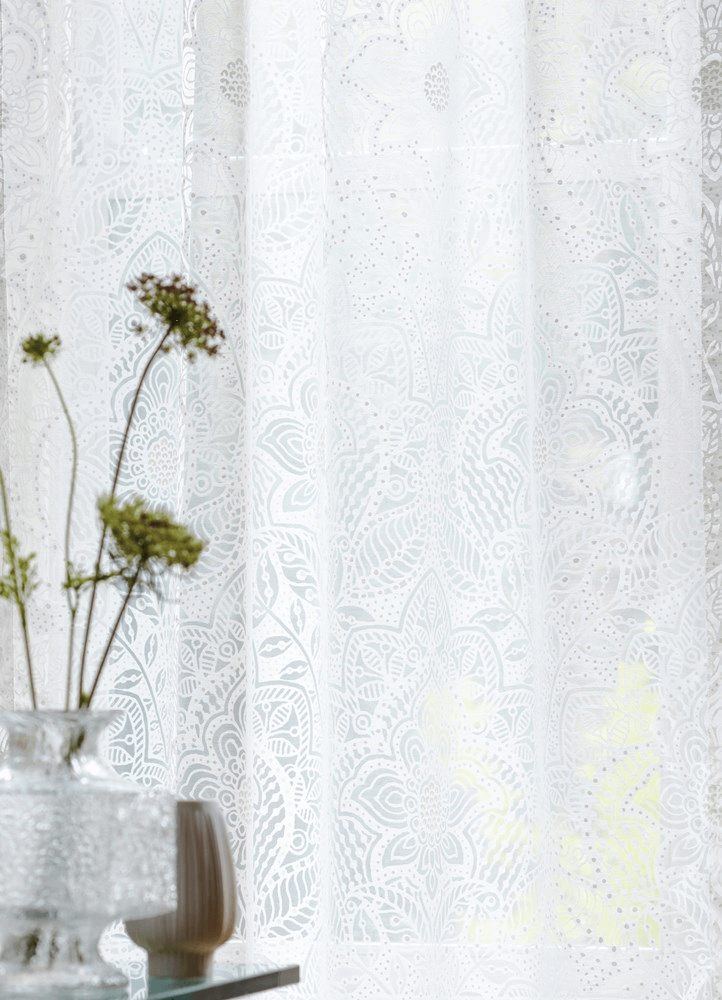 The Oasis burnout sheer in White.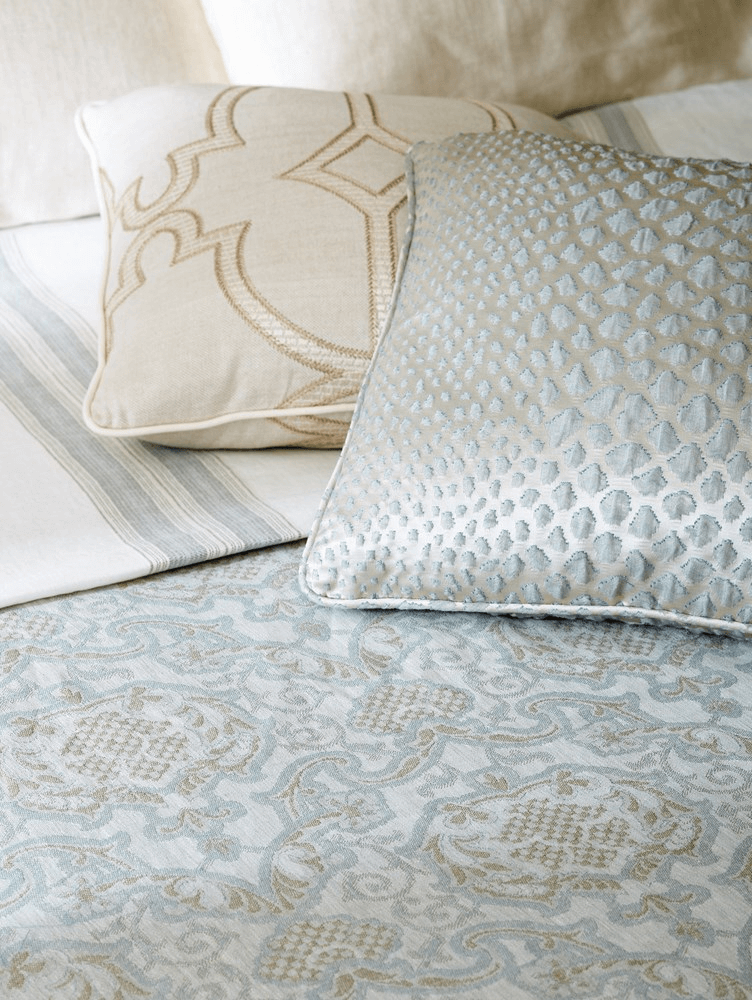 Pillows in Sophia, a Turkish fretwork, and Tarzan sit atop of Giotto, made from 100% linen. 
The entire fall collection of fabrics and wallcoverings is on display now in St. Louis, Kansas City and Minneapolis. Contact the showroom for more information and to request samples.
Latest posts by Emily Faber
(see all)