January 19, 2015

Above: Michael Smith for Samuel & Sons Passementerie

Dressing a window, while it can be a complex process, offers endless creative configurations. Beyond your choice of fabrics and trims, is the rod style and diameter, finials or endcaps, brackets and rings, if necessary. Adding yet another element through the use of holdbacks, medallions and tiebacks can take your window covering design to the next level. As we know, it's often these details that make the design.
Like a gentle hand parting panels to reveal the view, these accessories not only secure draperies in place, but an added elegance comes from fabric's subtle sweeping curve. A holdback or medallion placed at a panel's edge can work alone, or consider pairing hardware with a softer solution like a tassel tieback or holdback from our trimmings department.
We've assembled a collection below of pieces from Paris Texas Hardware and The Finial Company, two lines that offer a vast range of styles and finishes crafted in wood, resin and steel.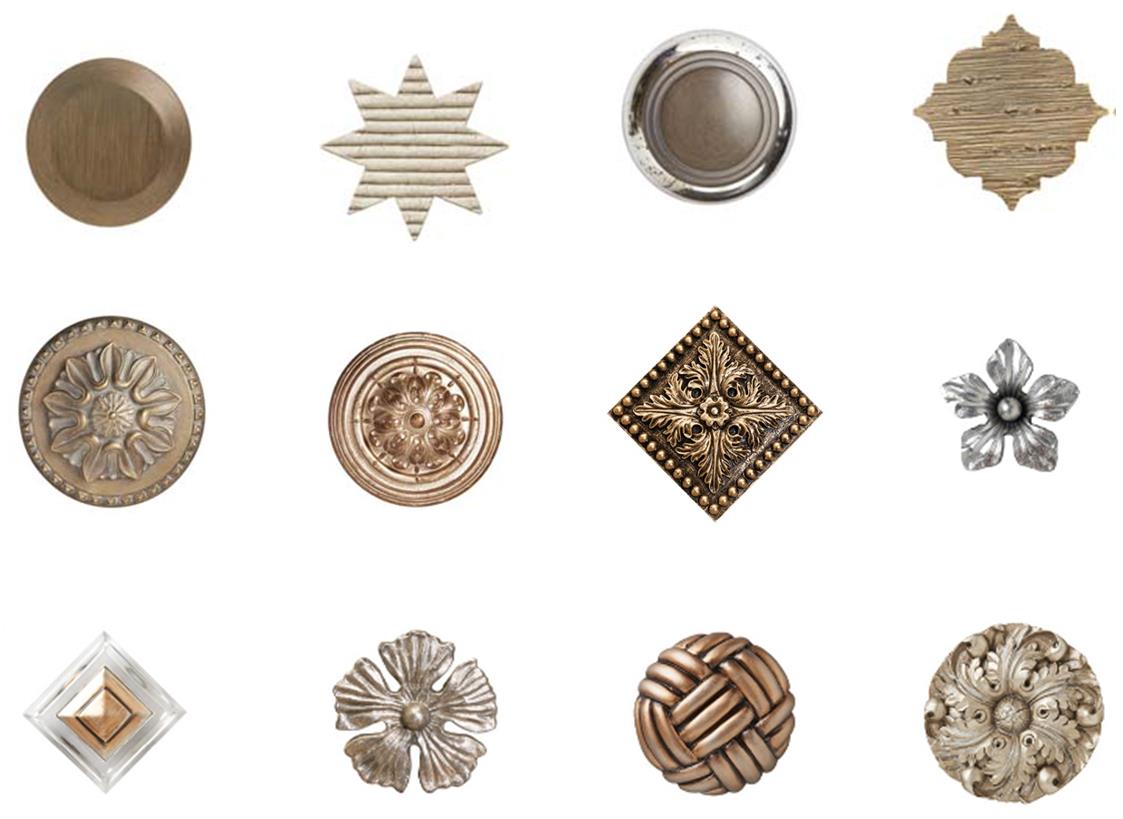 All Medallions and Rosettes Seen Above from Paris Texas Hardware (PTH) and The Final Company (TFC)
Row 1
Clark in Mystic, PTH | Venice in Parchment, PTH | Blake/Mercury Glass and Barnwood, PTH | Sunset in Mystic, PTH
Row 2
Gloria in Mystic, PTH | Bernadette in Silver Maple, PTH | R10 in 117-Walnut Gold | R105 in 100-Polished Steel
Row 3
ROS6C in 760-Rustic Iron, TFC | R104 in 250-Platinum, TFC | REP1 in 760-Rustic Iron, TFC | R2 in 630-Ash Gray, TFC
View the entire collection of medallions and rosettes from The Final Company here.
Download your copy of the Paris Texas Hardware catalog.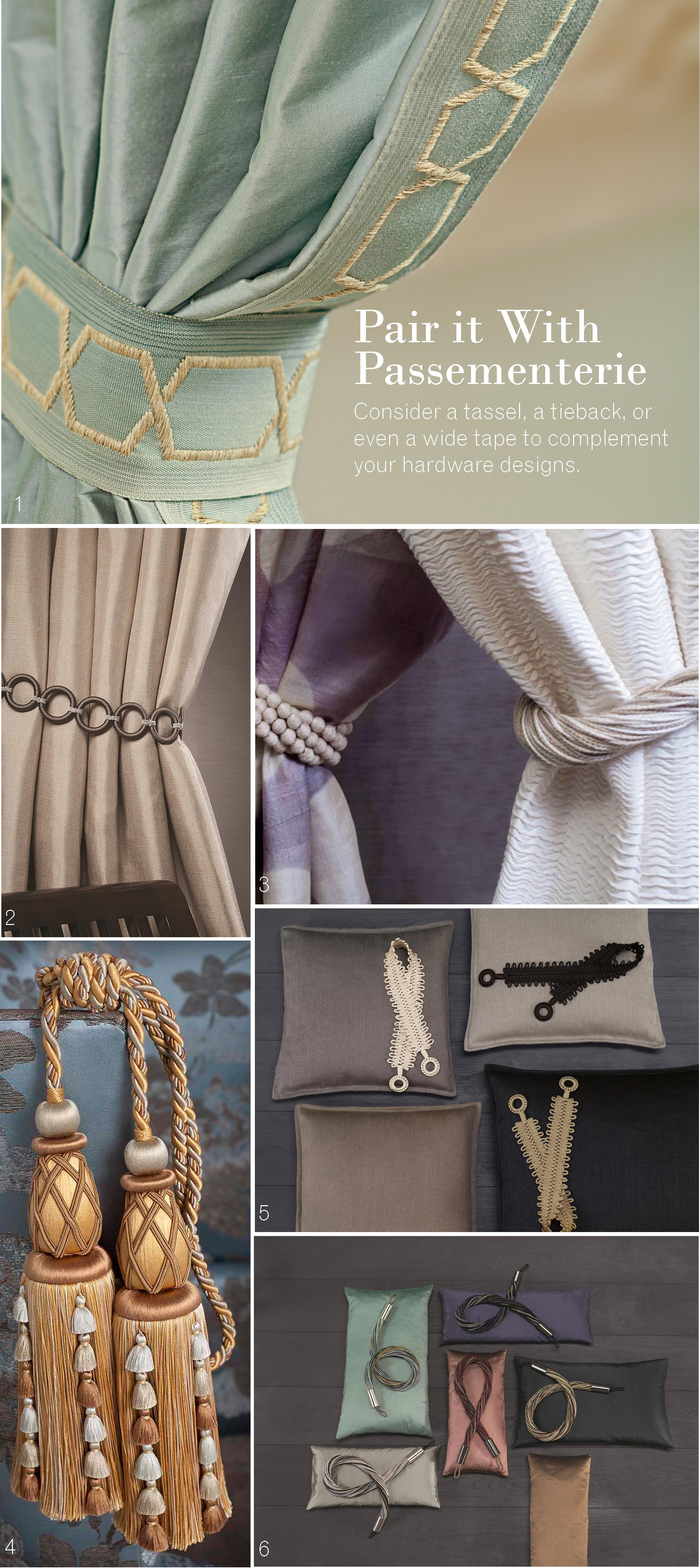 1. Strié Tape, Travers  2. Carnegie Hall Holdback, Samuel & Sons Passementerie  3.Dewdrop Beaded Abaca Holdback and Meadow Holdback, Samuel & Sons Passementerie  4. Palais Double Tassel Tieback, Samuel & Sons Passementerie  5. Lacing Tieback, Zimmer + Rohde 6. Temptation Tieback, Zimmer + Rohde
As always, we welcome your feedback!
Let us know what you consider your go-to hardware collection or favorite finials and finishes.
Send your tried-and-true window tips to amandab@kdrshowrooms.com.
Latest posts by Emily Faber
(see all)