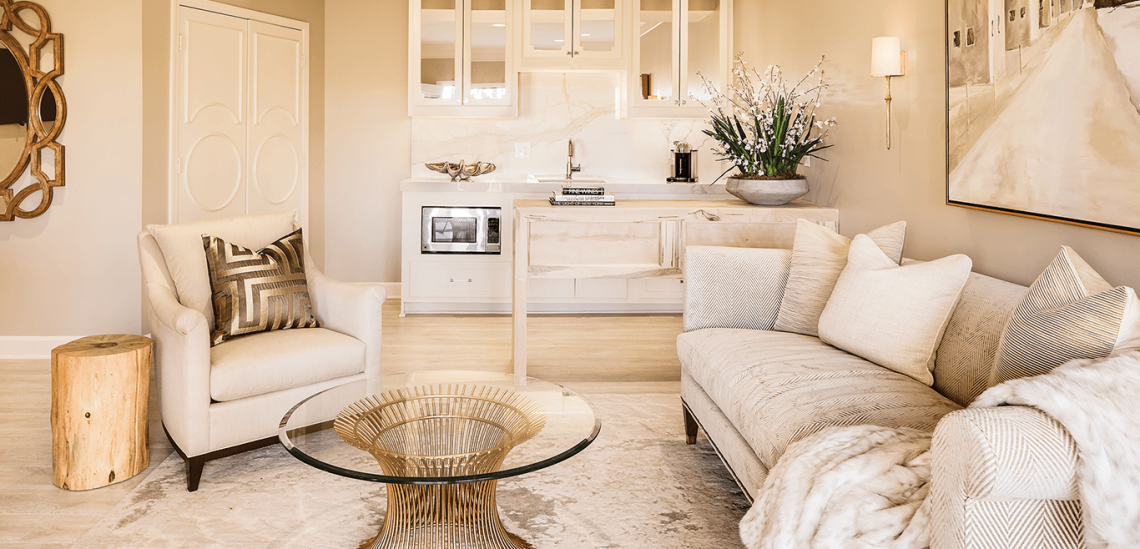 November 25, 2014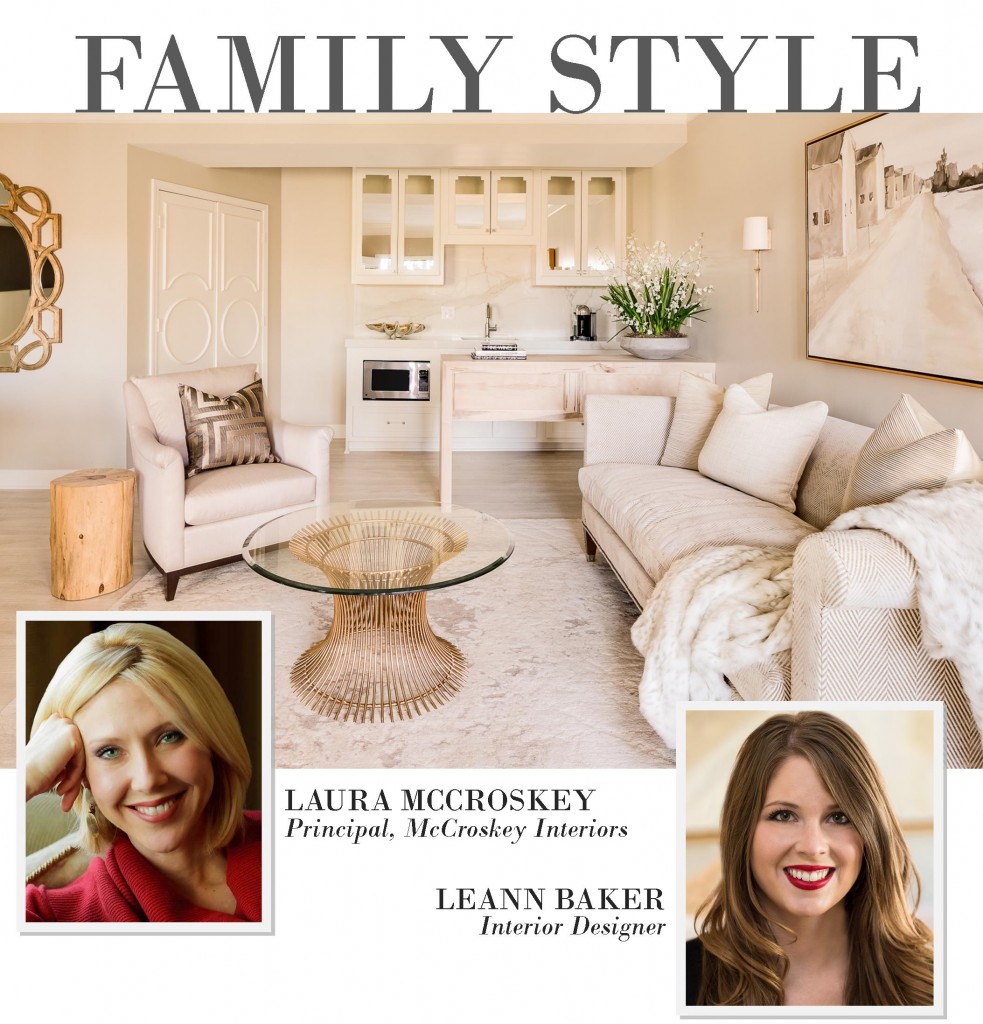 Over the years we've heard designers mention their creative solutions when designing for families with children and wondered if there might be enough to consider exploring in a blog post. Only moments into a conversation with Kansas City designer Laura McCroskey, there was no question that this was a topic worth delving into, and two things became very clear: families need not sacrifice style for durability, and hiring a designer at this stage in your life is one of the smartest moves you can make.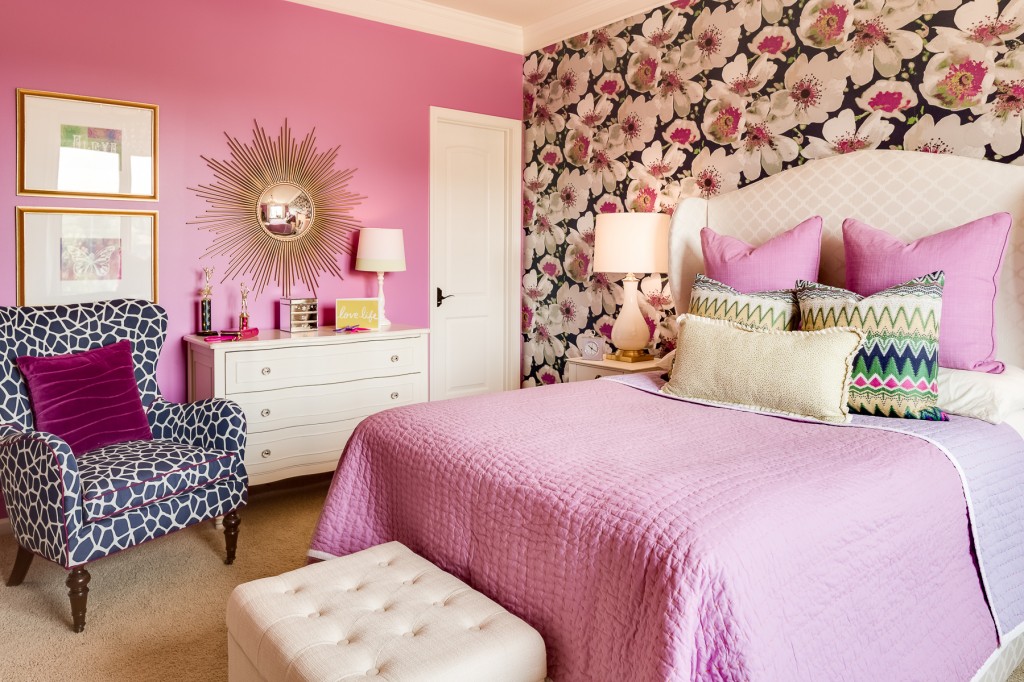 In this three part series we're talking with designers from St. Louis, Kansas City and Minneapolis, gaining insight into their approach to creating functional, beautiful spaces for families. They've mastered the art of meeting clients' needs and bringing their visions of  "home" to life without sacrificing style and quality.
Laura has shared common objectives, misconceptions and challenges that she's faced over the years and a few tried-and-true tips for buying designer furnishings that will stand the test of time—and toddlers.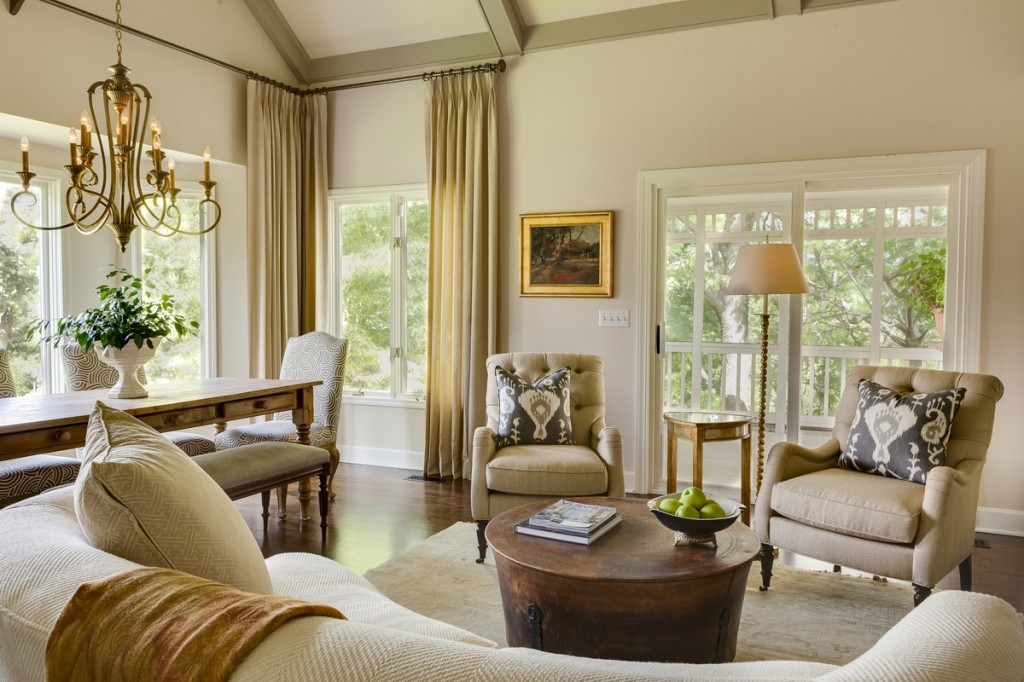 DESIGNING WITH NEUTRALS
Many of her clients have a love/fear relationship with neutrals and she's a firm believer that with carefully chosen patterns, fibers and fabrics, there is no reason they shouldn't buy the white sofa of their dreams.
Instead of selecting a plain, she steers clients toward tone-on-tone patterns, small weaves like herringbone to camouflage stains. See the sofa in the top photo of the McCroskey Interiors office for an excellent example. She also suggests wipeable options like leather and faux leather.
When it comes to upholstered pieces, Laura swears by the Guardian Protection Plan*. Guardian provides a warranty on accidental stains, tears and rips on fabrics and leather. And depending on your local Guardian dealer, the warranty may cover full replacement of upholstery if necessary. Treatments are also available for wood, glass and stone pieces to protect against liquid rings, heat marks and gouges on wood and stone as well as glass and mirror breakage. *Guardian is available through the KDR St. Louis showroom, designers outside of St. Louis will need to locate a local dealer.
INDOOR/OUTDOOR FABRICS

Manufacturers have come a long way in indoor/outdoor fabric design, allowing for durability with a wider range of choices in pattern, texture and color. Look to the following manufacturers for performance fabrics available through KDR: Chella Textiles, Kravet, Robert Allen, Duralee, Sunbrella, Glant, Zimmer+Rohde, JAB and Cowtan & Tout. Performance trimmings are also available through Samuel & Sons Passementerie and Chella Textiles.
At a recent event in NYC, five designers created vignettes that show how these fabrics are as at home inside, as they are out.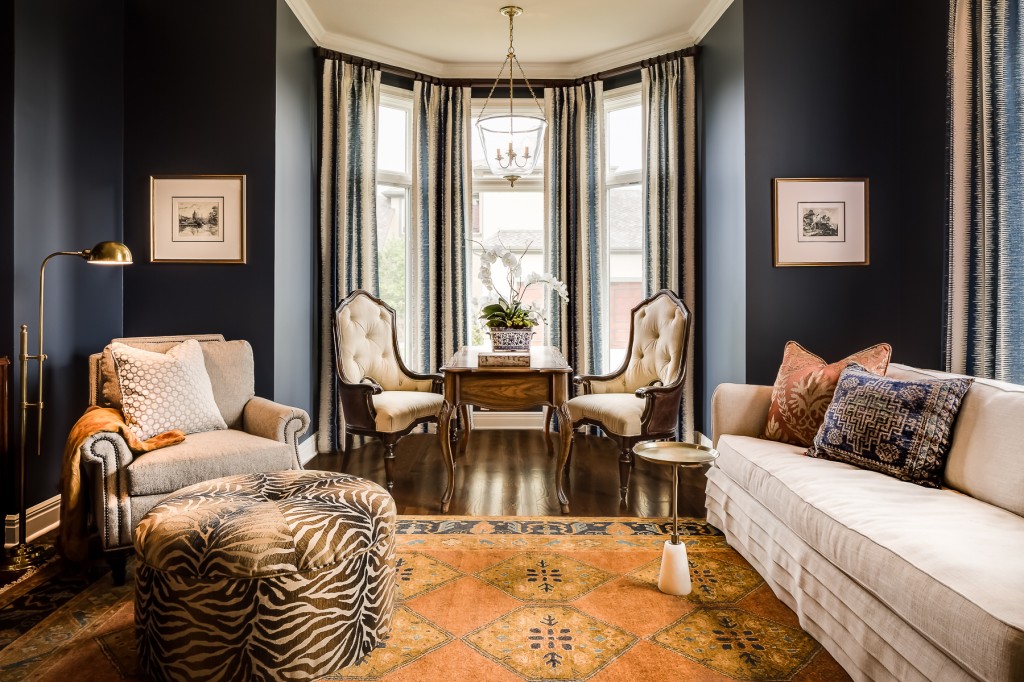 COCKTAIL TABLE TIP

Laura loves sourcing metal tables (consider round styles to avoid corners) with glass tops for quick, easy cleaning and a patina finish that can easily hide any small bumps and scrapes.
WOOL AND SILK RUGS

Laura is a firm believer in buying luxury goods that will last, not putting your life, and house, on hold until the little ones have grown. In the case of area rugs especially, she recommends buying high-quality from the start, suggesting natural fiber rugs like wool and silk will surprise you with their ability to clean easily and wear beautifully. If you're searching for natural fiber rugs at KDR, start with Tufenkian.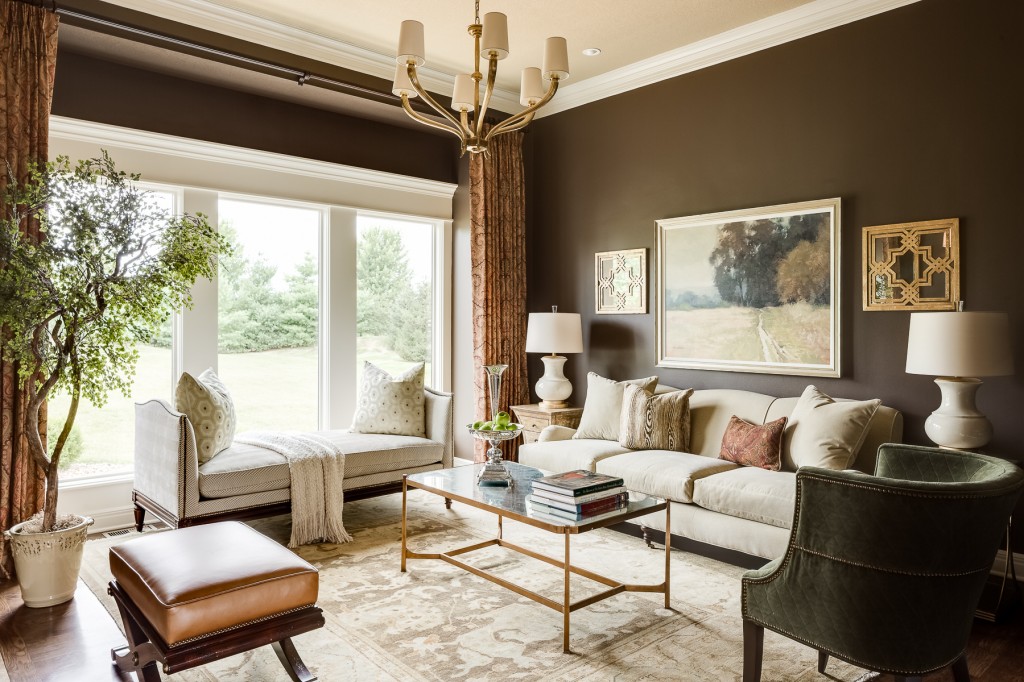 Laura also shared thoughts on hardwood floors; don't go too dark, you'll regret with kids and pets. On draperies, no puddling, she likes them just touching floors. And above all, she feels strongly that children who grow up surrounded by beautiful interiors will have respect for their belongings and surroundings and in the end, a greater self-worth.
Many thanks to Laura McCroskey of McCroskey Interiors for her contribution to this post.
All photos courtesy of McCroskey Interiors.
We hope you've enjoyed this first look at designing with families in mind.
Stay tuned for parts two and three of the series to hear from designers in St. Louis and Minneapolis.
And if you have any family-friendly design suggestions, we would love to share them with our customers and manufacturers.
Send your ideas, tips and techniques to amandab@kdrshowrooms.com.
Contributing Writer Emily Faber has over fifteen years of experience in the interior design industry as an editor, marketing director and freelance writer. Every month Emily shares industry insight including the latest product and collection launches (
SPOTLIGHT
,
NEW + NOTEWORTHY
), informative and educational posts (
QUICK STUDY
), helpful suggestions from the KDR Sales Team as well as Q & A's with influential manufacturers and product designers.
Latest posts by Emily Faber (see all)