October 29, 2015
The fusion of technology and fashion-forward, painterly effects come together in new collections from Romo's Black Edition and Phillip Jeffries. The two lines are making their mark in this impressionistic style and doing so by way of innovative, digital printing. Their approach, which offers a modern take on traditional motifs, ranges from watery, inky florals and stripes to patterns captured in bold, impulsive brushstrokes. As if emerging from a dream, the designs bring a sense of harmony and serenity to walls, upholstery and windows, in addition to a unique in-stock, ready-to-ship collection of pillows offered at a surprising price point.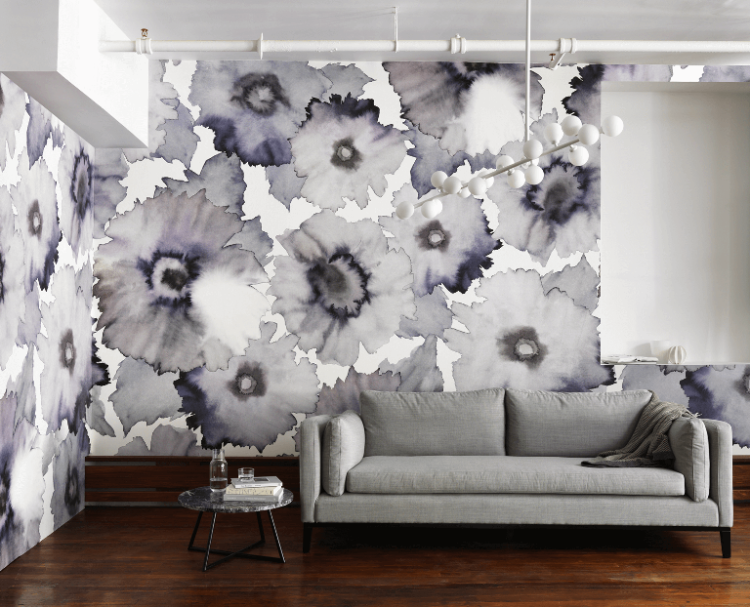 Artistry meets innovation in Phillip Jeffries' Bloom, a collection capturing the details of watercolored blossoms in two unique scales and seven subdued colors. India Ink can be seen above and Fuchsia below.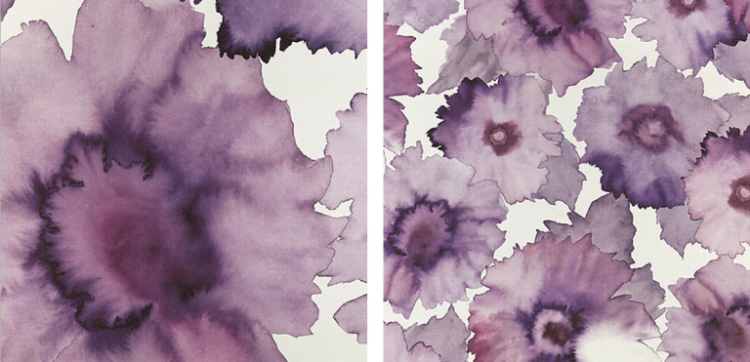 According to Phillip Jeffries, the use of digital printing has allowed for the layering of multiple tones and an unrivaled depth and dimension. Both Bloom and its digitally printed counterpart Fade (below), a statement-making paper inspired by a watercolor mural, are printed on natural grounds.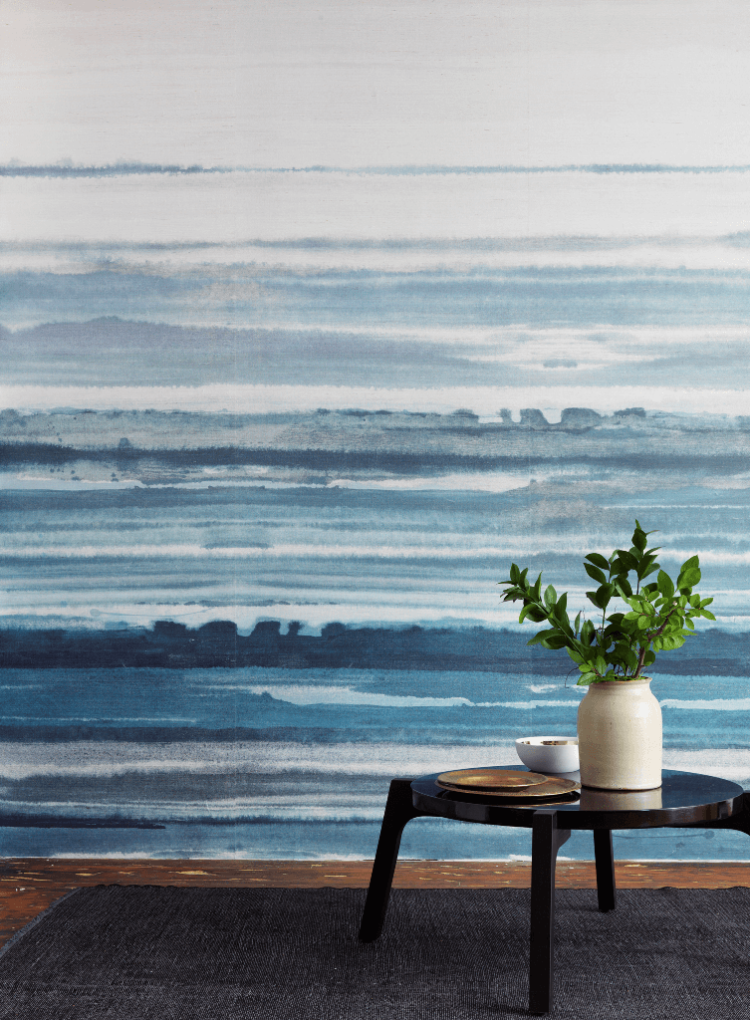 This season we've seen fashion-forward designs from Romo's Black Edition digitally printed on velvets, silks and linens. Their Kansai fabrics and wallcoverings give the impression of being "immersed beneath a soft flow of rippling water."
Also new from Black Edition, designs such as the hand-painted, digitally printed Ombra, were inspired by atmospheric abstract landscapes and elegantly weathered paint effects.
As mentioned above, Black Edition offers a unique collection of in-stock pillows featuring paintings from contemporary British artist Jessica Zoob. There are nineteen designs in all and each includes the pillow cover and down insert.
Contact the showroom for pricing and ordering information.
Contributing Writer Emily Faber has over fifteen years of experience in the interior design industry as an editor, marketing director and freelance writer. Every month Emily shares industry insight including the latest product and collection launches (
SPOTLIGHT
,
NEW + NOTEWORTHY
), informative and educational posts (
QUICK STUDY
), helpful suggestions from the KDR Sales Team as well as Q & A's with influential manufacturers and product designers.
Latest posts by Emily Faber (see all)