May 21, 2012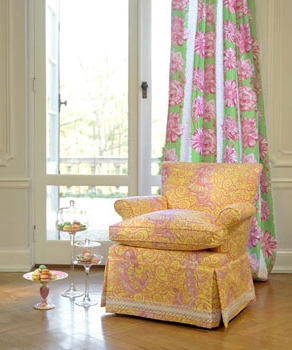 A brightly colored collection from Thatcher's Fine Timeless Fabric, represented by the prestigious design house Brunschwig & Fils, surprisingly has roots in St. Louis, Missouri. Several years ago, St. Louisan Becky Smith set out to upholster a very special chair, a family heirloom, with a very specific fabric in mind. After a fruitless search, her determination paired with a family history steeped in design, seemingly guided her on a journey that took her from the sunny shores of Florida to a fabric mill in Southern France.
In 1912 Becky's great-great-grandmother Florence Warfield opened an interior design firm and tea room, The Warfield Shops (below, pictured in 1968), which was located in the building now occupied by Left Bank Books in St. Louis' Central West End. Her daughters Charlotte and Margaret were instrumental in managing the business which has remained in the family for generations. Among the long list of notable St. Louis clients were the Desloge, Busch, Orthwein, Shoenberg and Weil families. Charlotte's son, John Harney, now 89, continued to operate the business from his home after closing The Warfield Shops in the 1970's and still dabbles in design to this day. One hundred years after the inception of her family's design business, the resourcefulness and standards for quality exhibited by her great-great-grandmother would come full circle.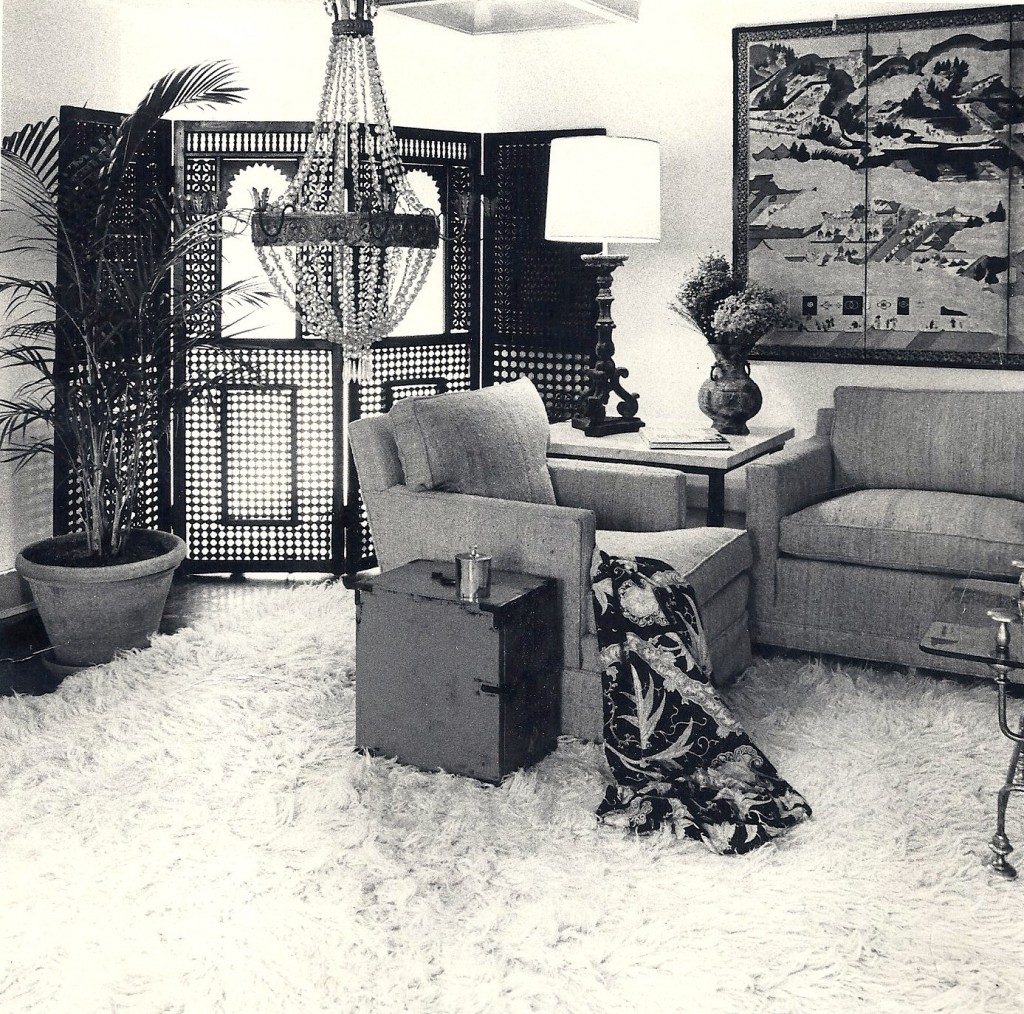 Armed with her vision for the ideal fabric (picture the jet-set 60's) Becky headed for Key West where she eventually met and partnered with three artists.  Martha dePoo, Suzie Zuzek dePoo and Leigh Martin Hooten, whose resumes were impressive to say the least, having designed fabrics used by Lilly Pulitzer from the 1960's through the 1980's.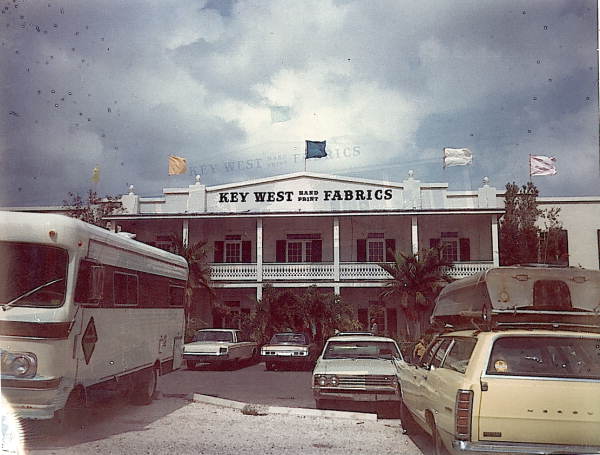 Front of the Key West Hand Print Fabric Shop. Photo by Cory McDonald, from the Cory McDonald Collection.
Martha dePoo's mother Suzie began designing for Key West Hand Print Fabrics in 1960. Around this time Lilly Pulitzer's sister discovered the shop on a trip to Key West. Lilly began sourcing fabrics from Key West Hand Print Fabrics and would eventually own the shop herself.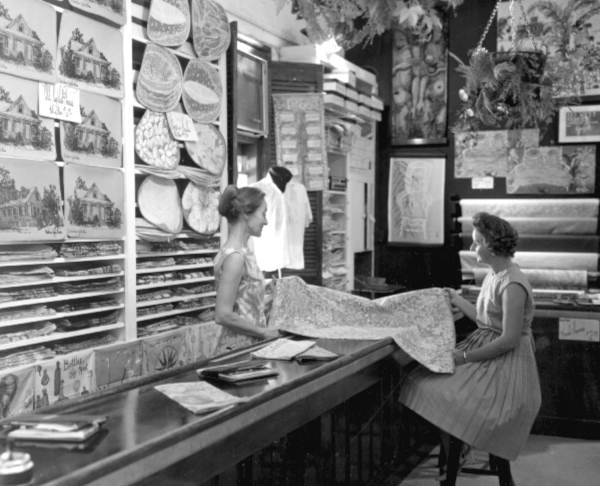 Key West Hand Print Fabrics, 1966. Photo by Charles Barron, courtesy of the Florida Dept. of Commerce Collection.
In my recent correspondence with Martha she painted what I consider to be an idyllic picture of her childhood, explaining that their home was only blocks from the factory and at a young age she and her sisters were fixtures after school in the art department. Her mother Suzie would spend mornings at home on her own personal artwork and she would work in the shop designing from 1 to 5 each day. After Martha graduated high school she too began work at KWHPF, beginning as a technician then on to become head of the art department and a designer until 1984. Martha currently works as an artist, her paintings depict the old flavor of Key West.
As Becky's relationship with these three remarkable women grew, her search began for a mill to produce their new designs in the form of high quality 100% cotton glazed chintz. Her own family history led her to the South of France, to a mill used generations earlier by her great-great-grandmother– and Thatcher's Fine Timeless Fabrics was born.

Les Joyaux des Princesses

Les Trois Princesses de la Mer

Images 1-3: Le Jardin des Princesses    Image 4: Le Melange des Princesses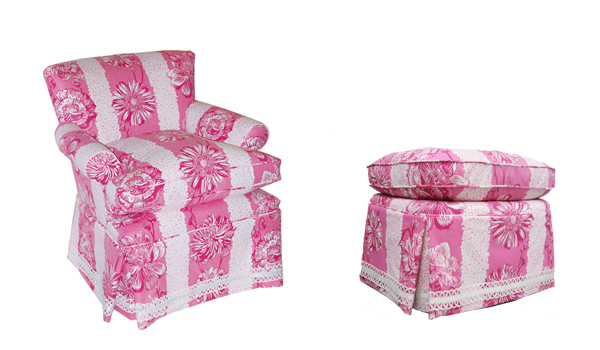 Represented by Brunschwig & Fils, Thatcher's first collection," Les Princesses" is available through KDR Designer Showrooms. Stop by the showroom Monday through Friday between 8:30 a.m. and 4:30 p.m., Saturday between 9 a.m. and 1 p.m. or contact Karen Thiele, showroom director at 314.993.5020, ext. 3500, or by e-mail at karent@kdrshowrooms.com.
Photography of Key West Hand Print Fabrics provided by the State Archives of Florida.
Latest posts by Emily Faber
(see all)