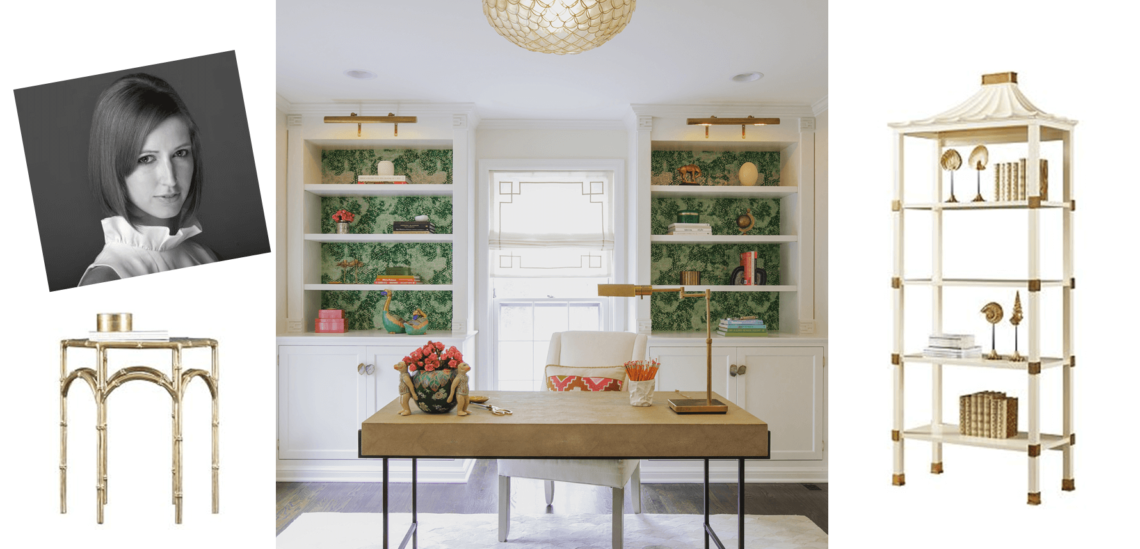 June 13, 2016
St. Louis interior designer Retta le Ritz was kind enough to take a few moments out of her day to share insight into her professional and personal life.
Without further ado, get to know Retta le Ritz!
KDR: Describe your style in a few words…
RLR: Classic, tailored, a bit quirky/unexpected…  My personal style (i.e.: my own home) tends to show a lot of design influence from both Asian and equestrian motifs, both of which were instilled in me from the design aesthetic of my mother and grandmother.
KDR: There are bound to be a few colors, patterns, products or even specific new collections that you're loving at the moment. Care to share?
RLR: At the moment, I'm really loving some of the collections manufacturers are designing in collaboration with some of my favorite designers.  A big admirer of Celerie Kemble's work, I adore with her designs for Henredon (below).  Her use of slight, feminine details appeals to me, especially because the pieces do not seem to feel overly fussy.  When mixed with some masculine elements, they would make for a great statement.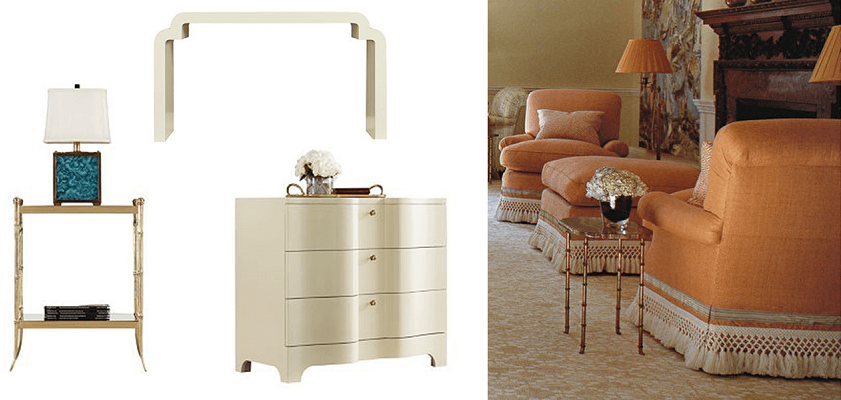 Currently, I'm chomping at the bit to use the 7″ Cotton Fringe from Samuel & Sons (above). There is a certain project coming down the pipelines that seems to be calling for that fringe around the base of a sofa.  I cannot wait to use it! Trims are important to me, as they feel like the jewelry to an outfit; they simply add that finishing touch that could so easily be missed.
I'm also very inspired by wallcoverings lately.  There isn't a project as of late where we haven't introduced either a paper or fabric for the walls/ceiling, and many are coming from Phillip Jeffries.  In fact, one of my favorite products on the market is actually the new, Phillip Jeffries vinyl that looks like their wool suiting.  We have a project in which we are using the Vinyl Herringbone on the walls of a little boy's bedroom, and it's not only practical, but stunning.  Though I still face a little pushback from clients from the stigma of vinyl, once they see it on the wall – and understand how well it will stand up to a 10 year old boy – the feelings change abruptly!
KDR: Would you care to share a few favorite Instagram feeds you follow for inspiration?
Addicted to Instagram, I have many feeds that fuel my inspiration.  For interiors, I look to @bedfordnhyde and @bhdmdesign in New York, which is headed up by my fellow classmate, Dan Mazzarini.  That said, I also follow a plethora of design magazines (@housebeautiful, @traditionalhome, @voguemagazine), fashion bloggers/stylists (@jennymwalton, @chrisellelim, @jeanannwilliams) and travel sites (@cntraveler, @theluxurycollection).  With over 500 feeds that I follow, there is certainly never a loss of something beautiful to admire.

From left: @bedfordnhyde, @jennymwalton and @jeanannwilliams.
KDR: Any guilty pleasures?
RLR: Though I hate to admit it, I am a big fan of the programming on Bravo.  While sensational at times, watching those shows helps me unwind from the daily grind!
On those rare days off, you will find me relaxing with a glass of wine, a stack of magazines (or a good book) and time off the grid.  There is nothing more decadent than disconnecting from electronics to spend quality time with my family and friends – and myself!
KDR: When you aren't designing, where might we find you?
RLR: These days, my weekends are spent with my love, Tom, and his two, darling kids.  With an 11-year-old and eight-year-old in my life now, I find myself at sporting games, Pixar movies and play dates!  It's been a wonderful—though unexpected—addition.
When outside the office during the week, you can find me working on various nonprofit boards, including the St. Louis Art Museum, St. Louis Children's Hospital and the St. Louis Ballet.  I am grateful to be able to contribute to organizations which I admire so deeply.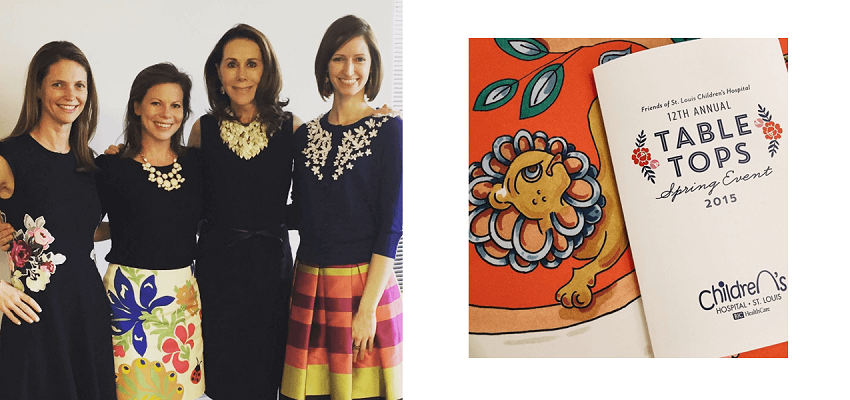 As for those nights out, my watering-hole is Katie's Pizza and Pasta.  At least once a week, you will find Tom and me there, up at the bar, enjoying our usual (for me, it's the Prawn & Citrus salad with a glass of rosé….delicious!!!).
KDR: The season is changing and I know there always have one or two things on the radar that we can't wait to add to our closet/jewelry box. Anything you're eyeing, fashionably speaking, as summer nears?
RLR: I love a season change, and with this one, I am eyeing a few off-the-shoulder tops.  That is something I have yet to introduce to my wardrobe, but I love the slight, sexy appeal they lend.  My dear friend, Emily Koplar, who designs the line Wai Ming, has several in her collection that may have my name on them.  I cannot wait to shed the sweaters and boots for sandals and sundresses.  I tend to live in dresses during the warm months, and this season will  be no exception!
KDR: We know it's tough to choose, but can you share a few of your most memorable projects?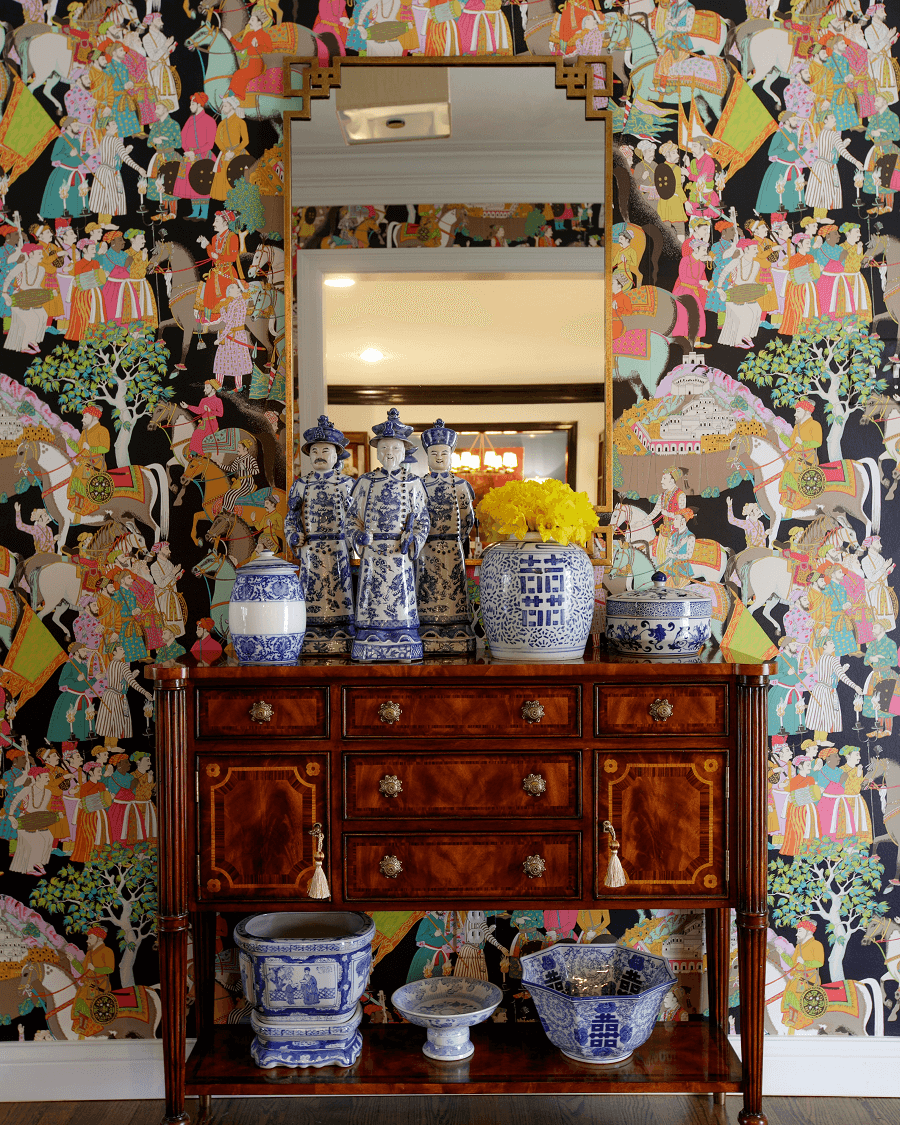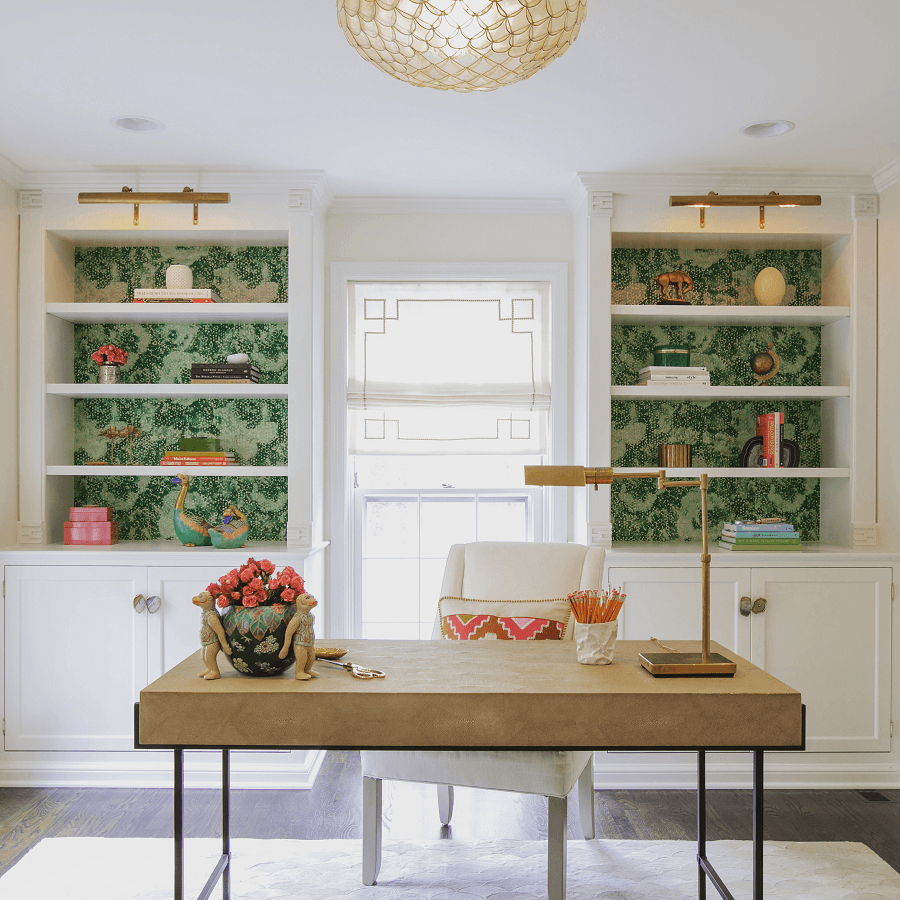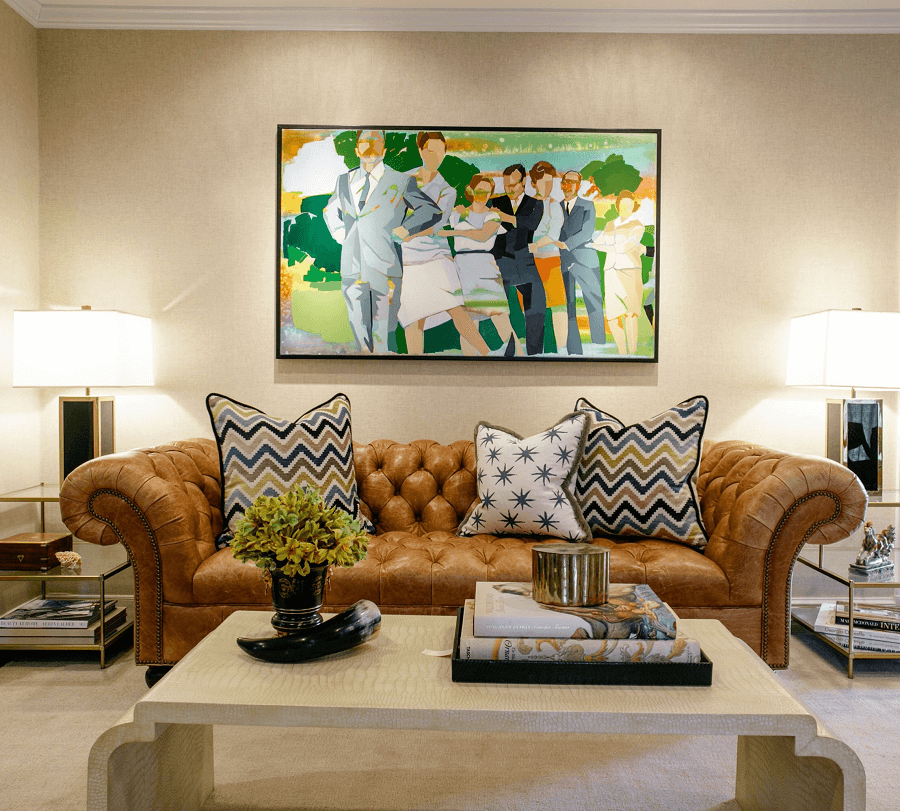 KDR: Can you share a sneak peek of what you're working on at the moment?
RLR: While not complete, yet, there is an upcoming master suite renovation which should really be incredible.  The goal was to create an atypical design, especially contrary to the overuse of marble and polished nickel that we have been seeing as of late in bathrooms.  This palette consists of unpolished brass fixtures from Watermark (out of Brooklyn) and this stunning, tortoise-shell-like tile from Waterworks ( in "Tea" color).  With stark contrasts of white accents, it will be show-stopping!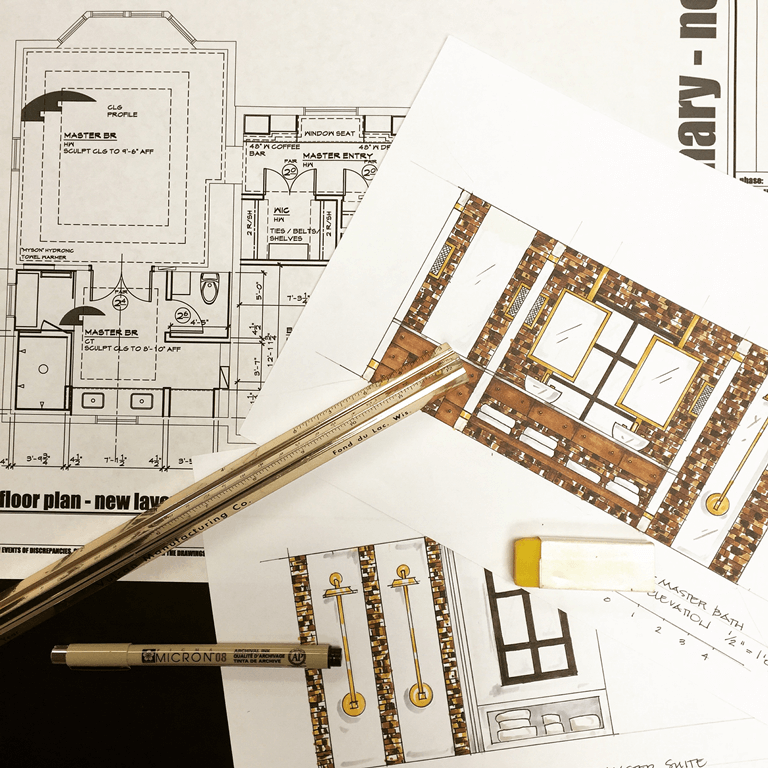 Thank you, Retta, for sharing with the KDR community!
For more of Retta's signature style, follow her on Instagram and Facebook.
Contributing Writer Emily Faber has over fifteen years of experience in the interior design industry as an editor, marketing director and freelance writer. Every month Emily shares industry insight including the latest product and collection launches (
SPOTLIGHT
,
NEW + NOTEWORTHY
), informative and educational posts (
QUICK STUDY
), helpful suggestions from the KDR Sales Team as well as Q & A's with influential manufacturers and product designers.
Latest posts by Emily Faber (see all)