January 31, 2014

From the moment pencil meets paper in a design studio, through delivery to its new home, the creation a handcrafted furniture piece is multifaceted to say the least. Touched by human hands every step of the way, the value of a handcrafted piece comes from the expertise and experience of the artists and artisans who bring the concept to life, their attention to detail, materials of the highest quality, and especially in the creation of metal pieces, extensive hand finishing techniques.

KDR Designer Showrooms represents a wide range of handcrafted metal furniture and lighting from companies large and small including Charleston Forge located in the Blue Ridge Mountains of North Carolina.

1. Mansfield Etagere, Dwell Studio for Precedent. 2. Montaigne Floor Lamp, Niermann Weeks. 3. Hammered Skorpios Style Cocktail Table, Kolkka Furniture. 4. Jet Set Style Cocktail Table with Embossed Leather Top, Kolkka Furniture. 5. Auguste Chair, The Jacques Garcia Collection for Baker Furniture. 6. Octagon Round Table, Salvations Architectural Furnishings.

From left: Xavier Table, Salvations Architectural Furnishings. Pacific Drink Table, Charleston Forge. Empire Drink Table, Charleston Forge. Exeter Style Dining Table (can be used alone as an occasional table, or paired with a glass/stone/wood top as a dining table), Kolkka Furniture.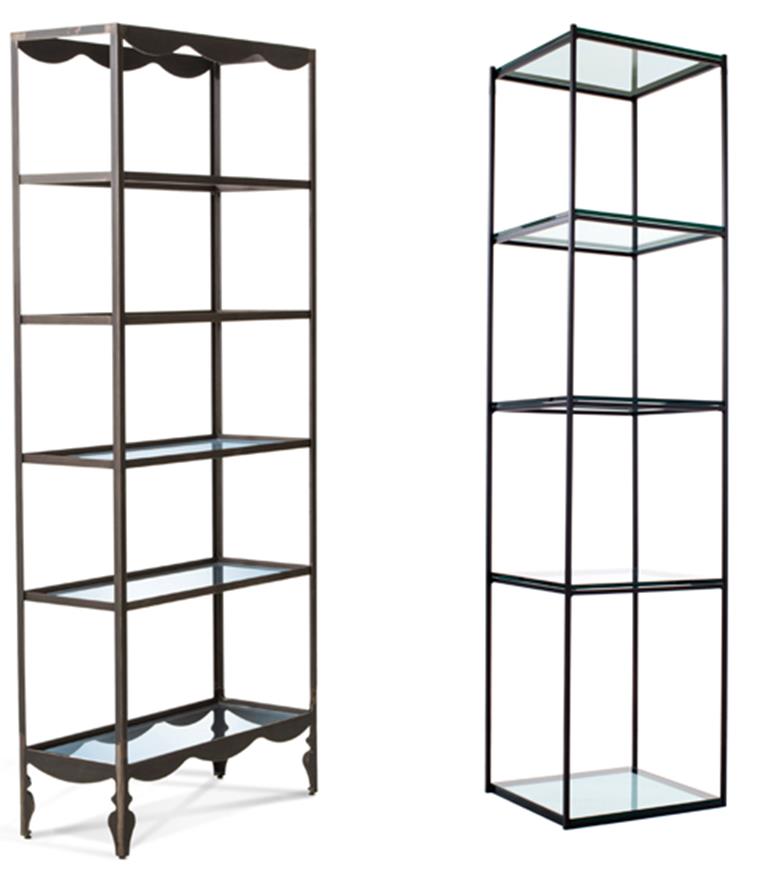 For more information on the pieces shown above, contact your local showroom.
ST. LOUIS | 314.993.5020
KANSAS CITY | 913.859.0400
MINNEAPOLIS | 612.332.0402
Watch for more from our MADE BY HAND series coming soon.
Photo Credit: Kolkka Furniture, Charleston Forge, Salvations Architectural Furnishings, Baker Furniture, Niermann Weeks, Precedent Furniture

Until next time…
Emily
Latest posts by Emily Faber
(see all)