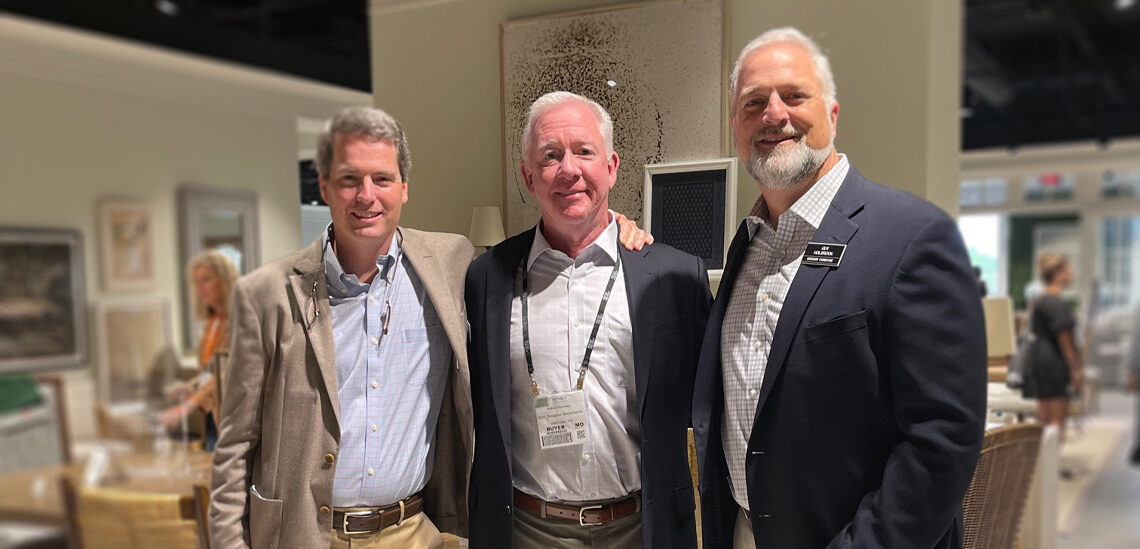 June 15, 2021
The first High Point furniture market since October of 2019 was a great success both visually and psychologically! It was like a huge family reunion as we moved across showrooms for four days. There were lots of hugs, handshakes, storytelling and an overwhelming sense of optimism and gratitude.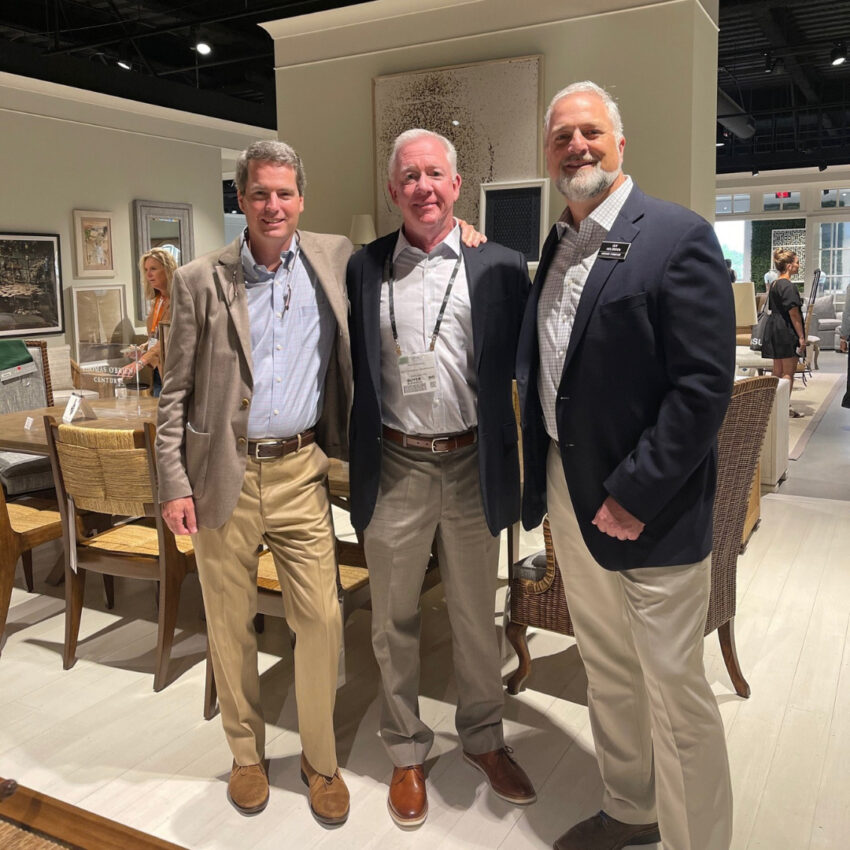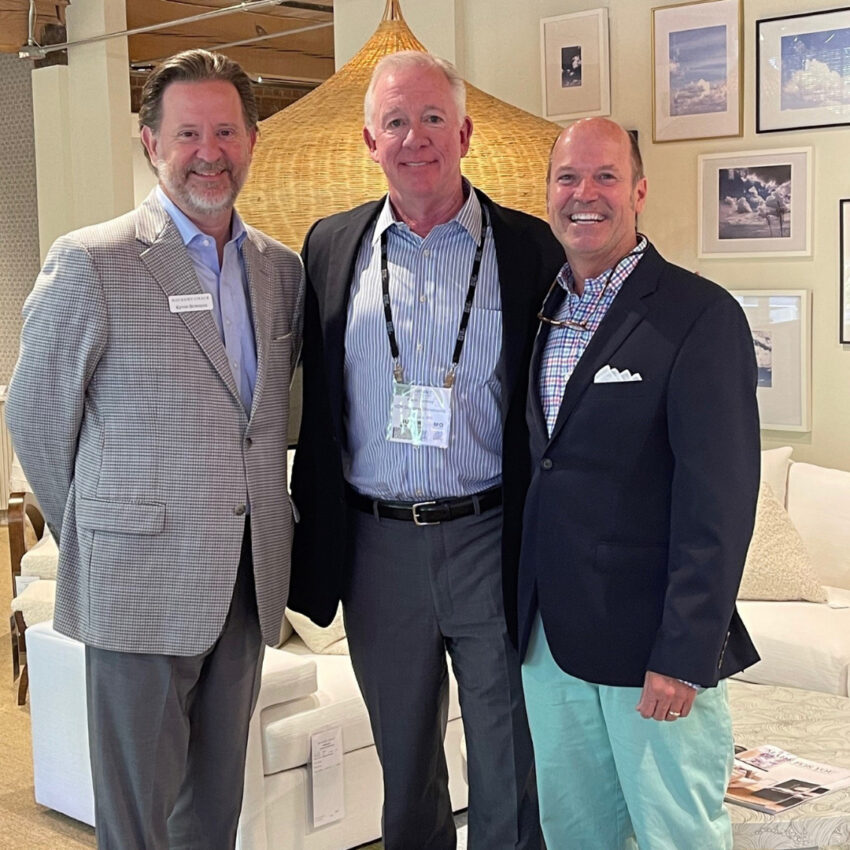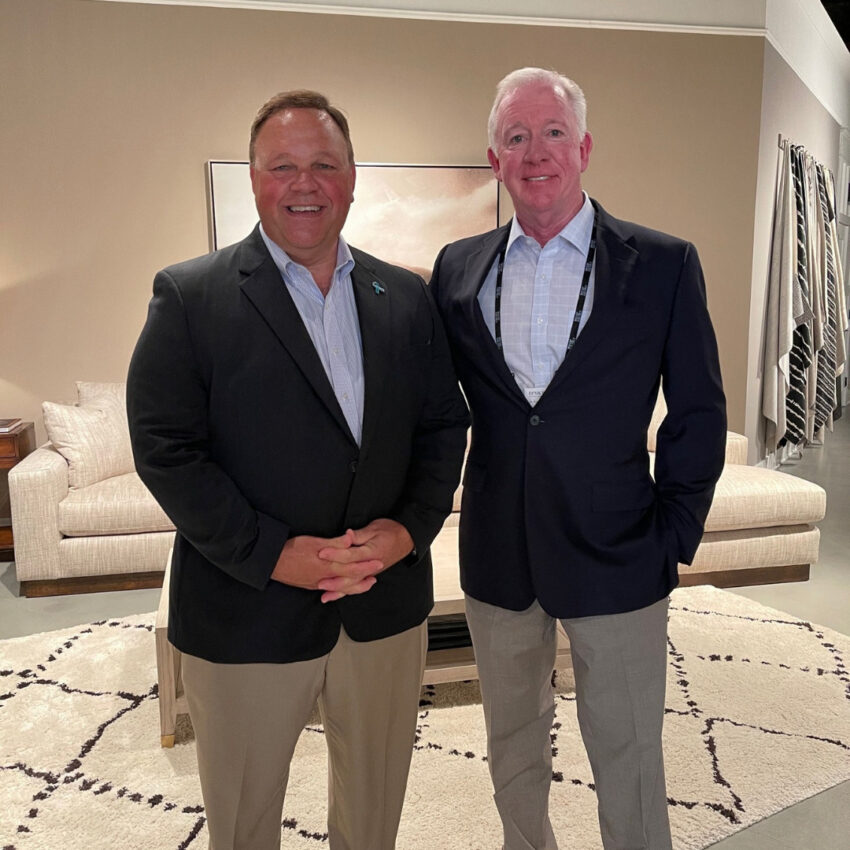 Here are some things I learned at High Point:
All that glitters is not gold!
Although everyone is grateful for the record-breaking business, many manufacturers are taking huge hits to their profit margins. Millions of dollars of orders that were taken between 2019 and early 2021 were entered with prices based on parts and labor of 2020. Components, foam, fabrics and labor costs have increased by 25% or more creating a financial deficit for manufacturers. I expect some smaller manufacturers will be hit hard.
There are a lot of moving parts to build custom luxury home furnishings!
From innovative design concepts to wood, metal, springs, motion mechanisms, hardware, nails, staples, screws, paints, stains, bleaches, assembly, sewing, curing, baking, boxing and shipping…WHEW! The supply chain is improving slowly but surely. We must continue to creatively tell our stories to end-users so they understand the value of luxury home furnishings, versus the online imported product that photographically looks great!
If you give too many, too much, for too long there is a detrimental effect.
The labor situation is dire, with so many people collecting federal unemployment through the CARES Act, there is no incentive to go back to work. This must be corrected soon or many industries will be in trouble. We must get our country's labor situation figured out and decrease our dependence on countries like China!
Gloom and doom for 18 months has stimulated vibrant colors into home fashions.
Wait until you see what we have coming to our showrooms!
We want to chill! Casual and comfort are the name of the game.
Laidback design is no longer limited to the lower level or a recreation area. Casual looks incorporating fine woods, rattans, weaves, metals and mixed mediums will reflect the relaxed lounge looks so common in apparel fashion today.
Spinning, rocking and reclining!
I guess spending more time sitting on furniture, combined with aging baby boomers like me, has made us want to keep moving even when sitting until we (I) hit the full recline position. 😊 Think swivel, tilt, rock, and motorized recline that stops in any position. Available on even a large-scale chair and a halfs! LOVE IT!
"You can't sell milk from an empty wagon!"
One of my favorite anecdotes having grown up in Iowa. We ordered more furniture, accessories and lighting than any four markets combined! We will have a steady flow of exciting product hitting our showroom floors in the coming months, just in time for the holidays!
And finally…….."Leaders are visionaries with a poorly developed sense of fear and no concept of the odds against them." – Robert Jarvik.
KDR is so fortunate to have partnerships with the leading home furnishings manufacturers led by some incredibly bright, dedicated, and risk-taking executives. I had the opportunity to have great conversation with many of these executives who I am privileged to call friends. What they have navigated over the last 14 months and continue to tackle has not deterred them one bit. There was no self-pity, just a sense of resiliency and determination to innovate and lead the thousands of people they employ that make them the great companies they are. These remarkable leaders put their employees' and their families' safety first throughout this pandemic, not knowing the impact and outcome of their businesses. I truly admire all of the fine executives we do business with, and all of us at KDR say THANK YOU for your leadership!
Please keep scrolling to view my travels to High Point with three lovely women in my life!
Thank you for your continued confidence in KDR and let me say, it's so great seeing your smiling faces again!
Sincerely,
Kevin Kenney
President/CEO