February 17, 2012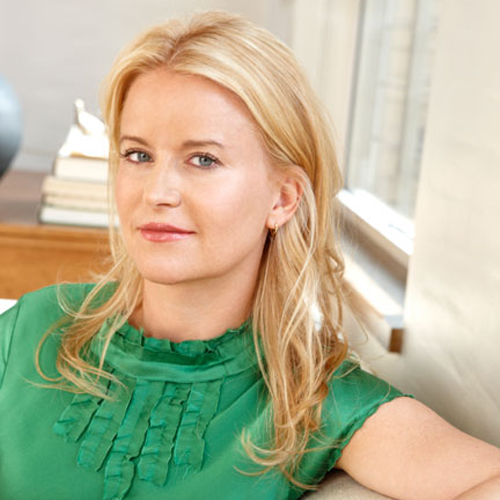 Christiane Lemieux has perfected the art of balance—family, work and home. And she's built a design house that allows us all to benefit from her keen eye and accessible taste; DwellStudio. A graduate of the Parson's School of Design, Lemieux has a degree in both Fashion Design and Art History. Her education, experience and travels inspire her collections that have come to include area rugs, accessories, fabric and furniture as well as products for children and babies.
Together with her husband and business partner, Lemieux designs for lovers of modern style, yet still suitable for the family home.
KDR delivers the DwellStudio experience via furniture, fabric and accessories. The
DwellStudio furniture collection for Precedent
seen below (available in St. Louis, KC and Minneapolis) includes upholstery and casegoods with a nod to mid-century lines with a touch of traditional. Streamlined, yet still cozy, tufted sofas pair with deco-inspired tables, a tall armoire brings a favorite fabric pattern to life in French Oak or Belgian Grey and a collection of upholstered headboards offers graceful curves and linear geometric designs.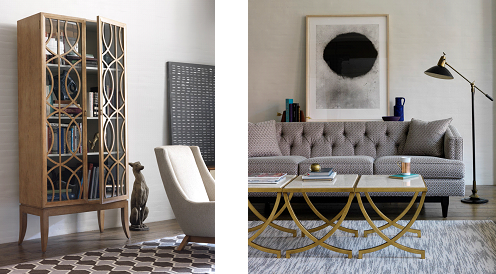 In their second collection of textiles for
Robert Allen
(available in KDR's St. Louis and Kansas City showrooms), the recently released
Global Modern Luxe
continues to bring a soft palette of neutrals and colors that have evolved from the vintagey blues and greens of the first collection, to amethyst, citrine and aquamarine.  And still showing real staying power—gray.

Patterns in the new collection transition quietly from the line's signature gates, chains and scrolls to a bold ikat, a geometric diamond velvet, playful prints and a variety of simple weaves.

And for the perfect statement piece, from artwork to simple sculptures and vases,
Global Views
offers a collection of accessories for a modern finishing touch.
Photos from Precedent-furniture.com, Robertallendesign.com and Globalviews.com.
Until next time…
Emily
Latest posts by Emily Faber
(see all)