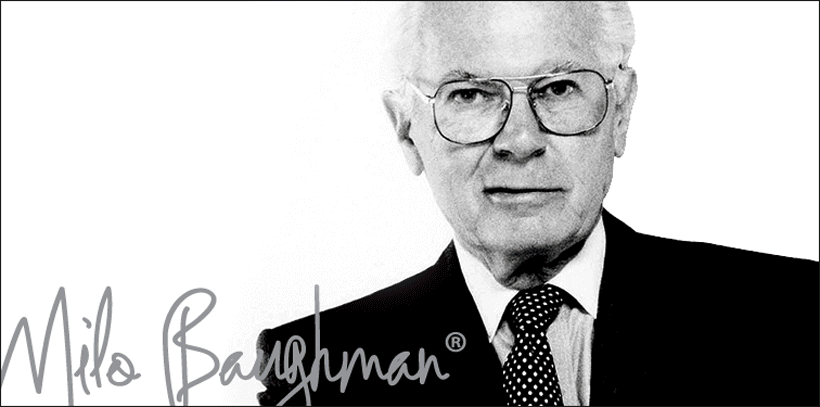 July 9, 2013
Earlier this year, the High Point manufacturer, Thayer Coggin announced a national road show tour to commemorate their 60th anniversary. Featuring more than 20 of the most iconic furnishings created by Milo Baughman exclusively for Thayer Coggin, the road show will highlight the company's history and spotlight its commitment to excellence and craftsmanship in making American contemporary furniture. Read more about the history of Thayer Coggin and Milo Baughman.
We are pleased to announce the Thayer Coggin Road Show Tour will be on display in the St. Louis showroom from July 22 through August 2, 2013. Walk right in to experience 60 years of modern furniture design, Monday through Friday 8:30 am – 4:30 pm and Saturday 9 -1 pm.
To celebrate join us for a cocktail reception with presentation by special guest, Phil Miller of Thayer Coggin on Thursday, July 25, 2013 from 5 – 8 pm.  Guests will enjoy drinks and bites at the Center's showrooms. If you would like to attend please click below to register.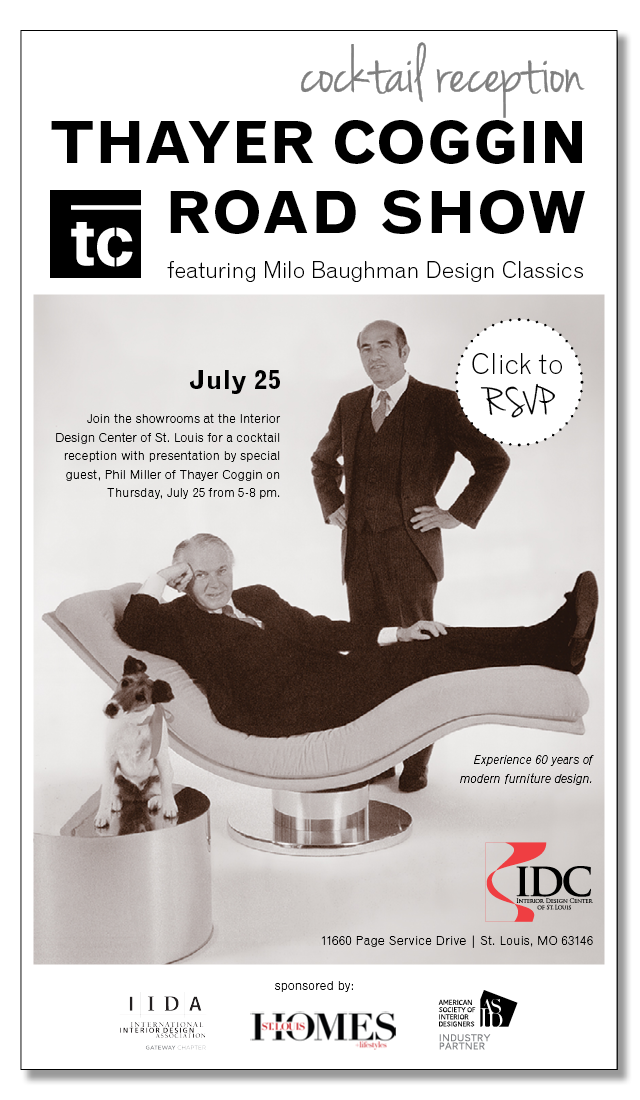 To learn more about the Thayer Coggin Road Show tour, read the recent articles featured in Artful Living (summer 2013) and St. Louis Homes + Lifestyles (June/July 2013). View the articles in the Press Room.