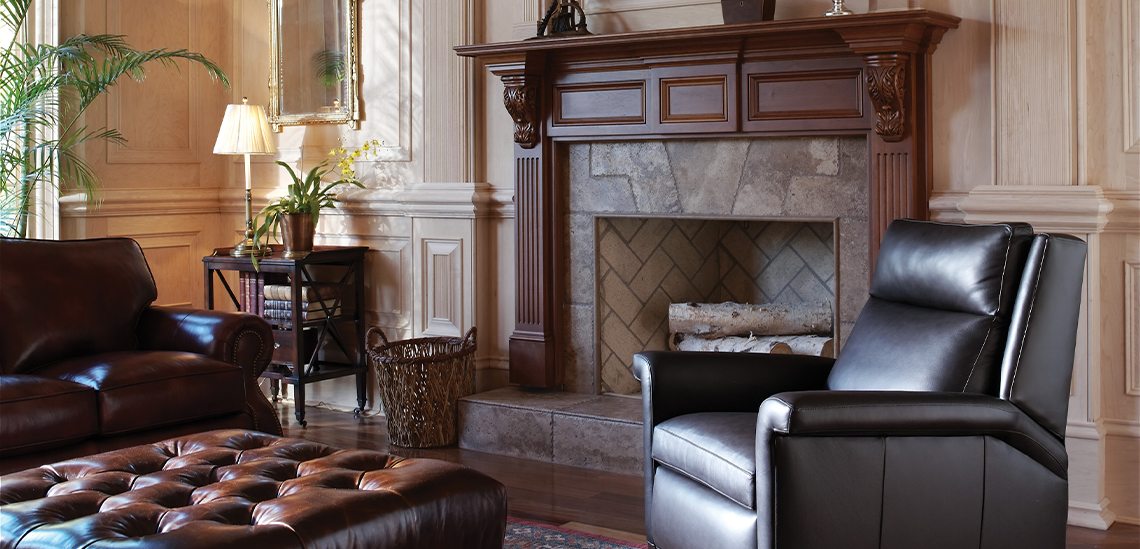 October 22, 2014
Creating a menswear-inspired space calls for fabrics and furnishings that are inherently versatile stemming from neutral palettes, classic patterns and textures. Makers of fine home furnishings have married traditional designs with exotic woods, natural fibers, metal accents and rich leathers that, when used together, can convey a decidedly masculine feel.
Slightly edgy, sophisticated pieces from Niermann Weeks, Hancock &  Moore and Taracea pay tribute to their wide ranging styles and the talents of their artisans and craftsmen, while formidable attention to detail has been paid to the tailoring in fabrics from Hodsoll McKenzie, trimmings from Samuel and Sons and wallcoverings from Phillip Jeffries.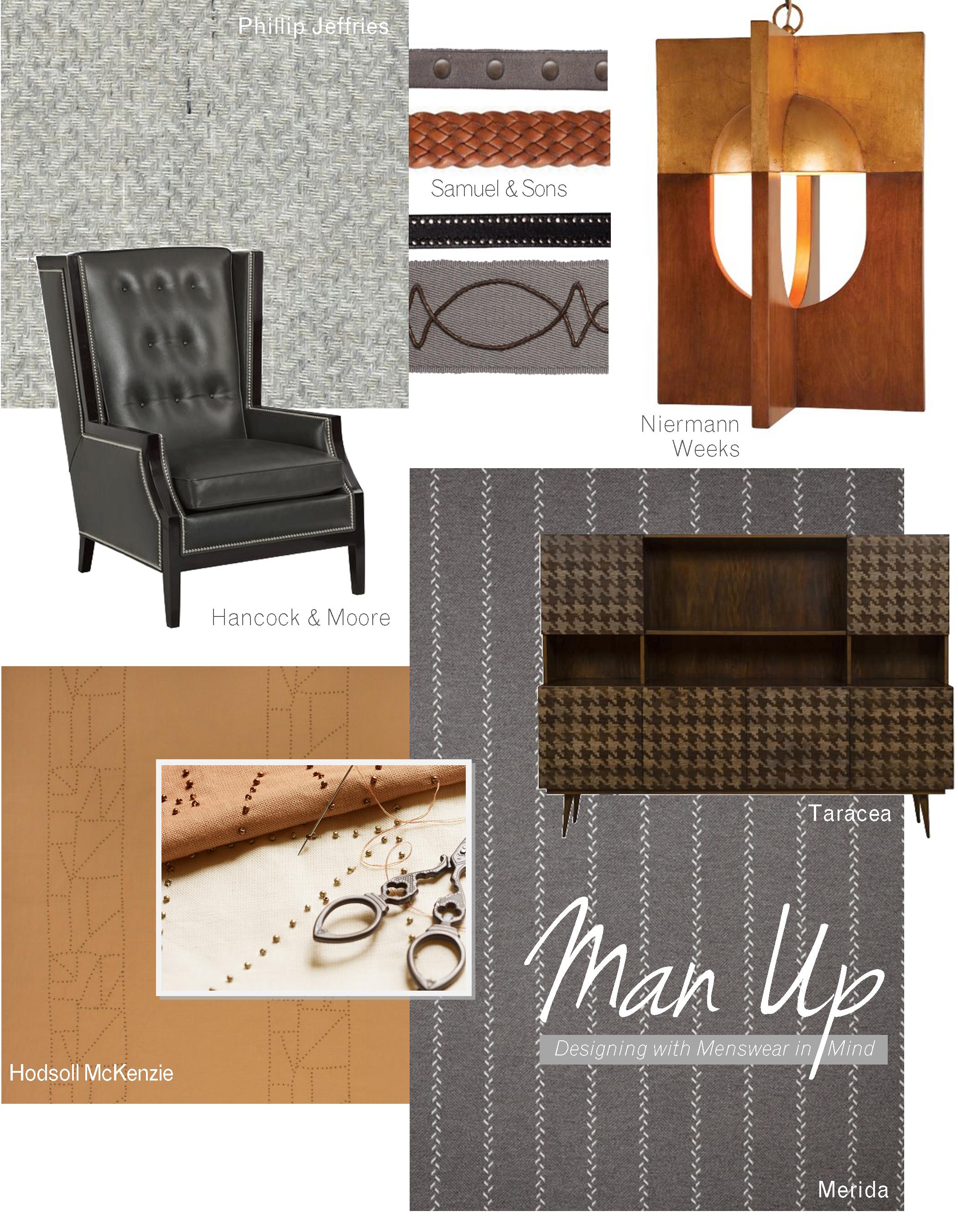 RESOURCES
Suit Yourself wallcoverings, Phillip Jeffries  | Toscana Italian Leather Trim: Studded Leather Border, 1" Woven Italian Leather Braid, Microstud Edged Leather, Leather Applique on Wool Border, Samuel  & Sons Passementerie  | Damon Lantern, Niermann Weeks  | Gibson Tufted Wing Chair, Hancock & Moore  | Flint from the Tailormade Collection, Merida Rugs  | Gallo Buffet Top Cabinet, Taracea  | Banbury Beaded Linen, Hodsoll McKenzie
For ordering information or to request sampling, contact your local KDR showroom.
Latest posts by Emily Faber
(see all)