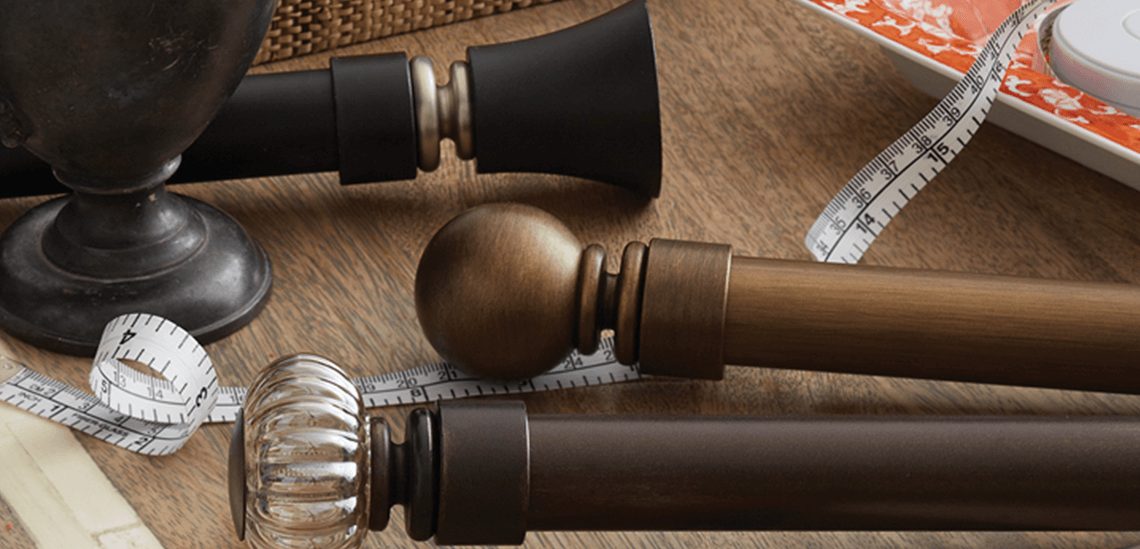 October 15, 2012
Over twenty years ago Kerri Green found herself in Paris, France by way of the Parsons School of Design. Enamored by classical furniture and architecture, Paris left a lasting impression that would someday prove instrumental in the creation of her line of decorative drapery hardware based in Dallas, Texas.
In 1992, Kerri created Paris Texas Hardware, a classically-inspired yet on-trend line of hardware offered through a network of designer resources, now including all three KDR showrooms. The line offers finials, poles, brackets and traverse rods in 24 hand-painted finishes in addition to a custom color program in partnership with Benjamin Moore®.
The Perfect Match™ program allows designers to select from thousands of Benjamin Moore colors and specify a finish; eggshell or high gloss. Take your custom design a step further a silver or gold highlight for a touch of subtle shimmer. In addition to their custom capabilities, Paris Texas Hardware proves even more in tune with designers' needs with their Quick Ship program. Over 400 items are available in the program, among them are 14 finish options, 53 finials and 30 poles and brackets all available to ship within 24 hours of placing your order. Download a copy of the current catalog HERE.

Diana Finial in Dusty Antique Gold with Mahogany, Fireweed Finial in Titanium, Cato Finial in Gossamer.

Avon Finial in Antique Gold Leaf, Rhiannon Finial in Titanium, Cameron Finial in Texas Leather with Silver Highlights.

Samba End Cap in Brushed Nickel, Shimmy Finial in Urban Bronze, Saunter Finial in Black Russian.

Madeline Finial in Andiron, Marcel Finial in Mystic Gold with Gold Highlights, Avon Finial High Gloss in Million Dollar Red with Gold Highlights, Cayley Finial in Smoke Gray with Gold Highlights.

Cato Holdback, Frosted with Black Mount, Calpurnia Holdback in Antique Gold Leaf, Drake Holdback in Art Bronze, Holdback Arm with Cato Finial in Frosted/Black, Fireweed Holdback in Andiron.
For more information on Paris Texas Hardware contact your local showroom.
Latest posts by Emily Faber
(see all)