April 8, 2013
New to the luxury textile market this spring, The Romo Group, with Design Director Emily Mould at the helm, introduced the ROMO Black Edition. The new line blends a mix of inspiration from art and architecture with innovative new techniques while
maintaining Romo's signature palette and lively prints.
"Black Edition has given us the opportunity to be more experimental with qualities, techniques and design in a considered, indi­vidual way. Black Edition is richer and more tactile, with sumptuous qualities such as velvets and silks giving warmth and luxury. Innovative and new techniques such as digital printing and spray dying have enabled us to create complex designs with intense colour especially created for the luxury interiors market"—Emily Mould, Design Director.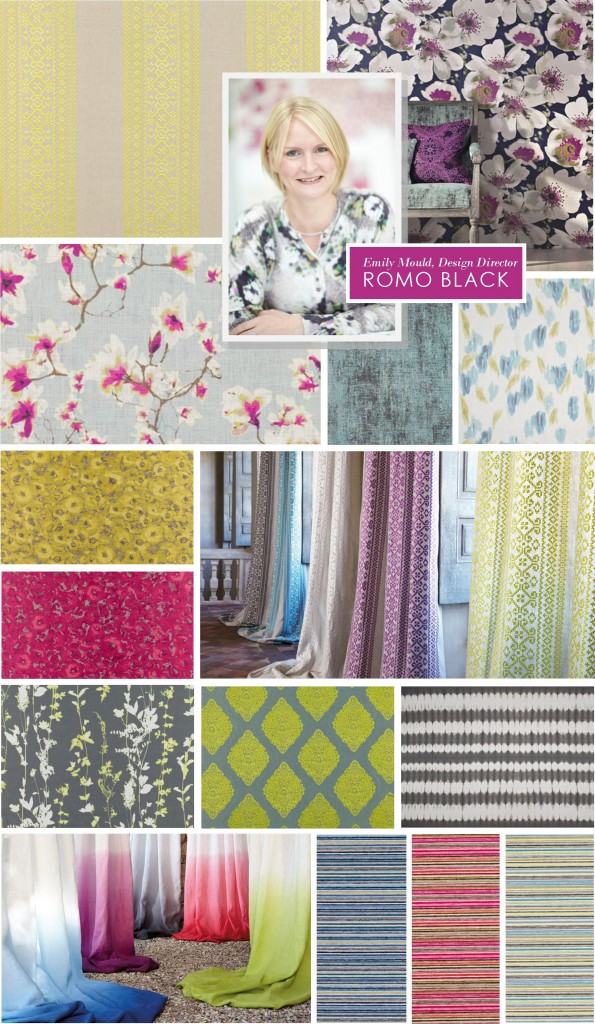 The spring launch is comprised of three textile collections; Xanthina (prints, weaves and embroidery), Orchis (wide width linens) and Goldwyn (decorative weaves). Also included among the spring introductions, Xanthina Wallcoverings, a collection of 11 wallcoverings that includes florals, fretwork, damask and abstract designs.
Contact your local showroom or your KDR Sales Representative for more information.
St. Louis & Kansas City | Kim Caldwell, kimc@kdrshowrooms.com or 314.368.6101
Minneapolis | Dianna Sether, diannas@kdrshowrooms.com or 612.669.9947
Latest posts by Emily Faber
(see all)