January 14, 2014
Imagine having the good fortune of rising to the top of your field—experiencing the joy of well-deserved success with your best friend by your side. And two darling girls at your feet.
Anne Foster and Suysel DePedro Cunningham of design firm Tilton Fenwick have done just that. I can only guess what a whirlwind these last several years have been for them. From starting their firm in 2010, to starting their families, the ladies of Tilton Fenwick have managed to add the design of their first-ever fabric collection to their lengthy list of accomplishments.
Duralee, a company whose past designer collaborations have included the renowned Clodagh, Eileen Kathryn Boyd, John Robshaw, Laura Kirar, Phillip Gorrivan and Thomas Paul, has continued their tradition of seeking out designers that can deliver a strong, unique yet usable collection to the textile trade.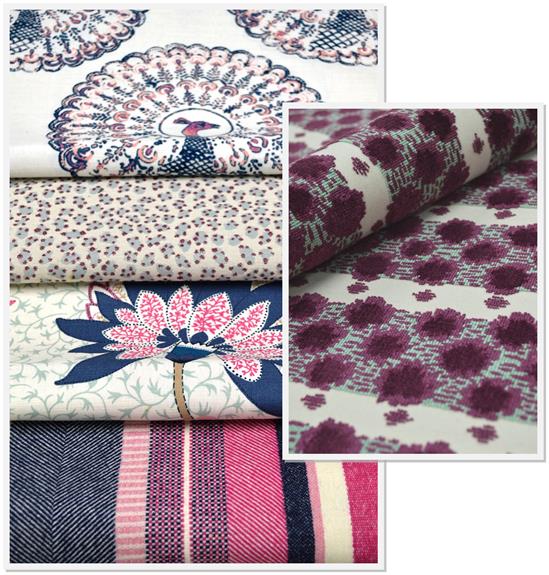 Photo Credit: Duralee
To request more information contact the St. Louis or Minneapolis showroom,
or the KDR Sales Representative in St. Louis, Chris Paz at chrisp@kdrshowrooms.com.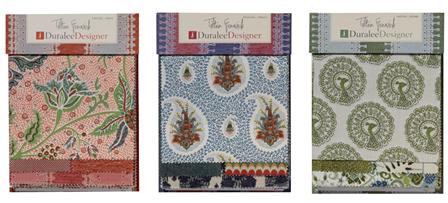 Books from left: Lipstick/Poppy, Prussian/Spruce, Cactus/Ochre
Love what you see? Follow Tilton Fenwick on Pinterest, Instagram and Facebook.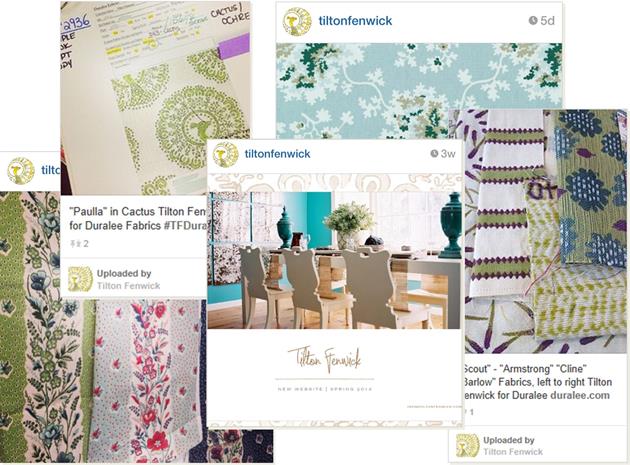 Until next time…
Emily
Latest posts by Emily Faber
(see all)