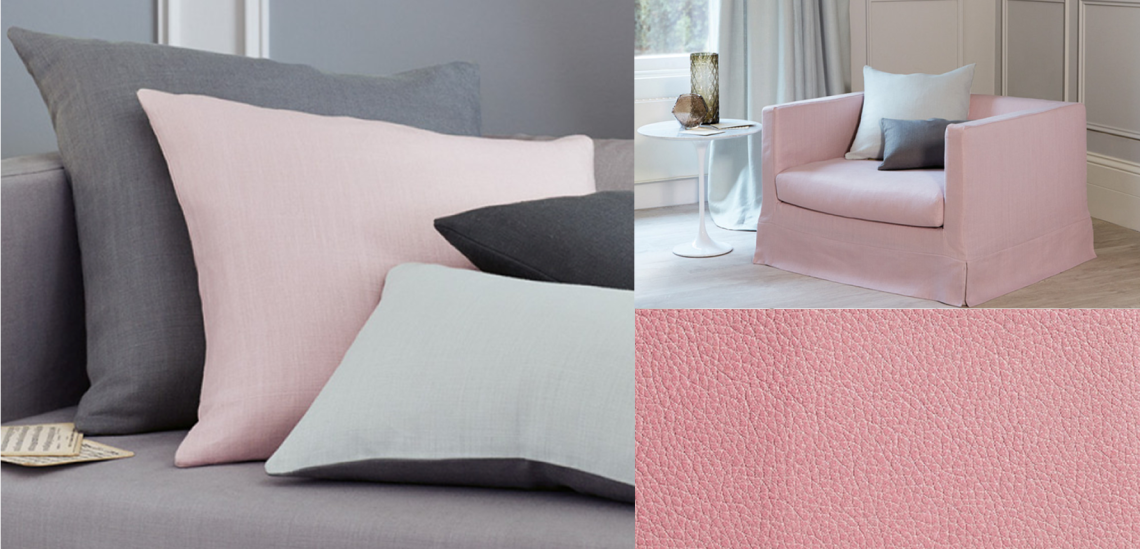 February 10, 2016
You've likely seen plenty on the topic of this year's Pantone-proclaimed design duo for 2016. And with a day dedicated to romance coming soon, we've narrowed our focus to Rose Quartz, a color that suggests in some circles, the look of love.
As a color, Rose Quartz is light, airy and uplifting. Pantone attributes the hue to the relief of stress and anxiety. Perhaps an ideal palette for your next office update?
According to the Gemological Institute of America, people in the earliest recorded times believed Rose Quartz to possess magical powers related to healing and the prevention of aging, later becoming known as the "love stone" for its ability to provoke feelings of love energy.
Those practiced in Feng Shui consider Rose Quartz a prized crystal for love and marriage, believing that it not only promotes love of others and oneself, it cleanses one of pain and negative energy.
As Pantone colors go, we're smitten, and ready for a little (or a lot) of it at home. Paired with chic gold accents, we've found linens and leathers, wallcoverings and trimmings that are irresistibly pretty in pink.
Bonus points if you caught our references to awesome 80's movies.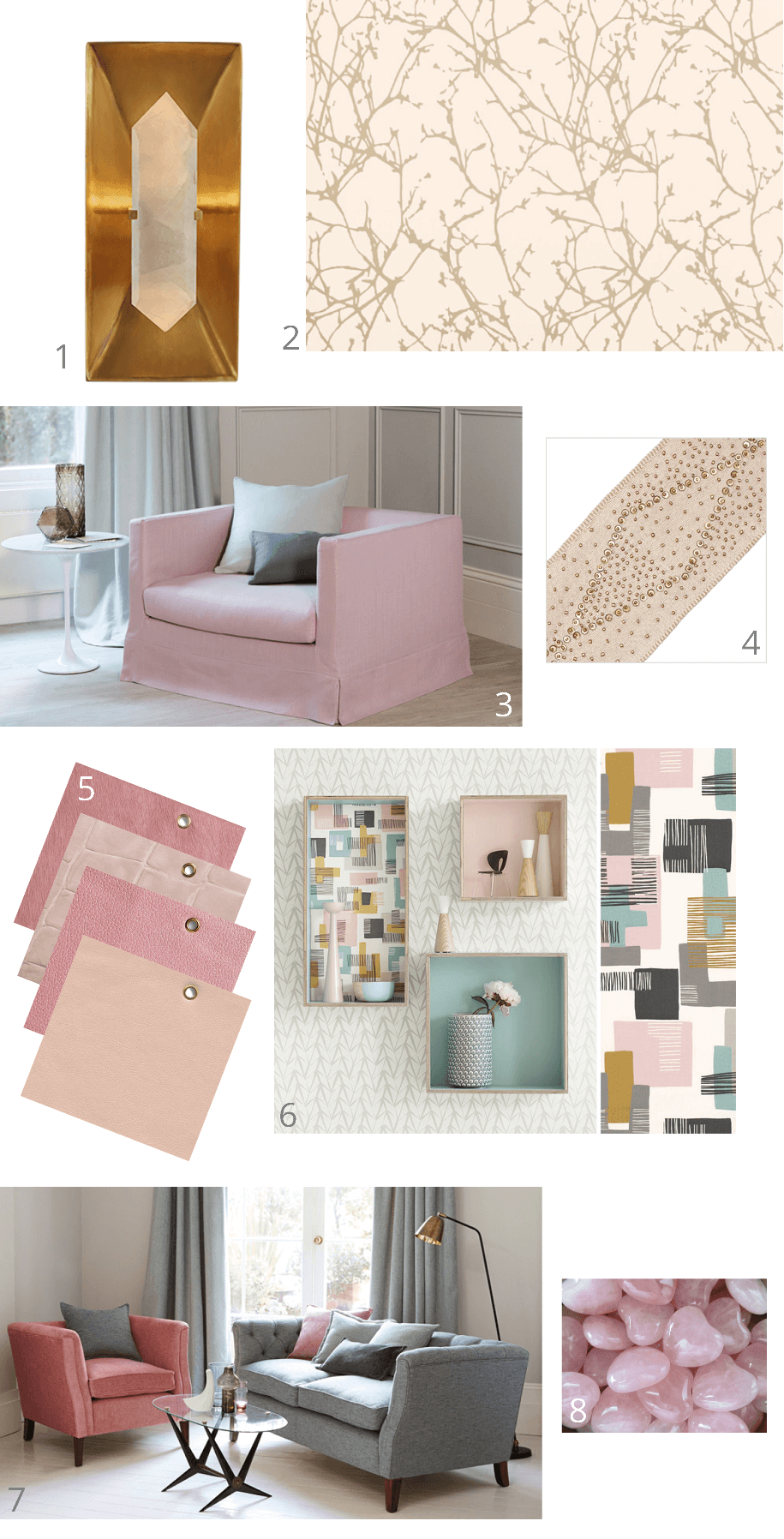 1. Halcyon Rectangle Sconce in Antique-Burnished Brass and Quartz by Visual Comfort & Co.  2. Arbor Wallcovering by Romo.  3. Launay Pure Linen by Romo  4. Diamond Constellation Border by Roger Thomas for Samuel & Sons Passementerie.  5. Edelman Leathers from top to bottom: Cavallini hair-on-hide in Dusty Rose, Jumbo Crocodile in Dusty Pink, All Grain in Rose, Cashmere Calf in Dusty Pink.  6. Xander Wallcoverings by Villa Nova.  7. Lamont textured weave in Rose Quartz by Romo. 8. Rose Quartz Hearts, Etsy.
Contributing Writer Emily Faber has over fifteen years of experience in the interior design industry as an editor, marketing director and freelance writer. Every month Emily shares industry insight including the latest product and collection launches (
SPOTLIGHT
,
NEW + NOTEWORTHY
), informative and educational posts (
QUICK STUDY
), helpful suggestions from the KDR Sales Team as well as Q & A's with influential manufacturers and product designers.
Latest posts by Emily Faber (see all)