July 8, 2016
The topic of quality has been discussed extensively on the KDR blog, but we would be remiss were we not to emphasize the importance of caring for fine furniture. To protect and prolong the life of your investment, you should realize that the purchase does not end at delivery—it should end on an instructional note. We assembled a short list, tapping the experienced team in our furniture department to share quick tips for selecting the right elements for your space and the care required to maintain finishes and fabrics in the years ahead.
CUSHION CARE
We can't emphasize the importance of caring for cushions enough. The number one suggestion from our staff is to flip and rotate regularly. KDR Director of Showrooms, Karen Thiele, explains that our habits of sitting in the same place and same position will inevitably wear down the fabric and cushions on an upholstered piece if not cared for properly. "The fabric will not only wear, but will start to walk off of the edge of the cushion." She offers this simple piece of advice:
"Make flipping and rotating a regular part of your weekly cleaning regime and vacuum regularly to remove dust."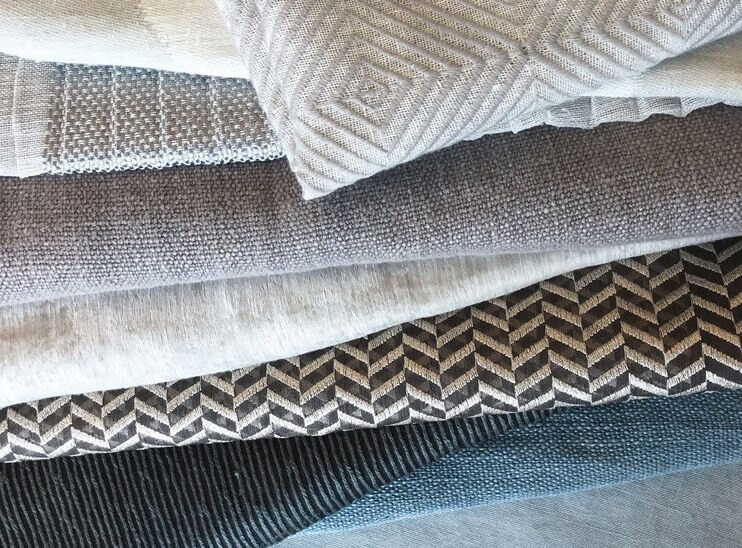 FABRIC SELECTION
Selecting fabrics for upholstery requires careful consideration. And when in doubt, ask. Several of our textile associates have been in the business for nearly 20 years. They offer a plethora of knowledge, and as you can imagine, they've seen it all. They can let you know if the content and structure of your fabric is appropriate for your application.
GUARDIAN PROTECTION
If it's available through your showroom, we highly recommended taking advantage of Guardian Protection. Think of it as an insurance policy for your furniture. Upholstery as well as wood, glass and stone are covered under this comprehensive plan. The policy covers stains, rips, tears and scratches; request a brochure or visit their website for specifics. Contact the showroom to learn if the program is available locally.
WOOD AND FINISHES
Not all wood finishes are created equal. Much like fabric, certain woods and finishes were made to withstand high traffic and daily use. Let our furniture department sales associates suggest a brand, species and finish to suit your space. And don't forget table pads.  We offer a custom table pad program with a wide variety of shapes and sizes and have an archive of popular table templates from various manufacturers.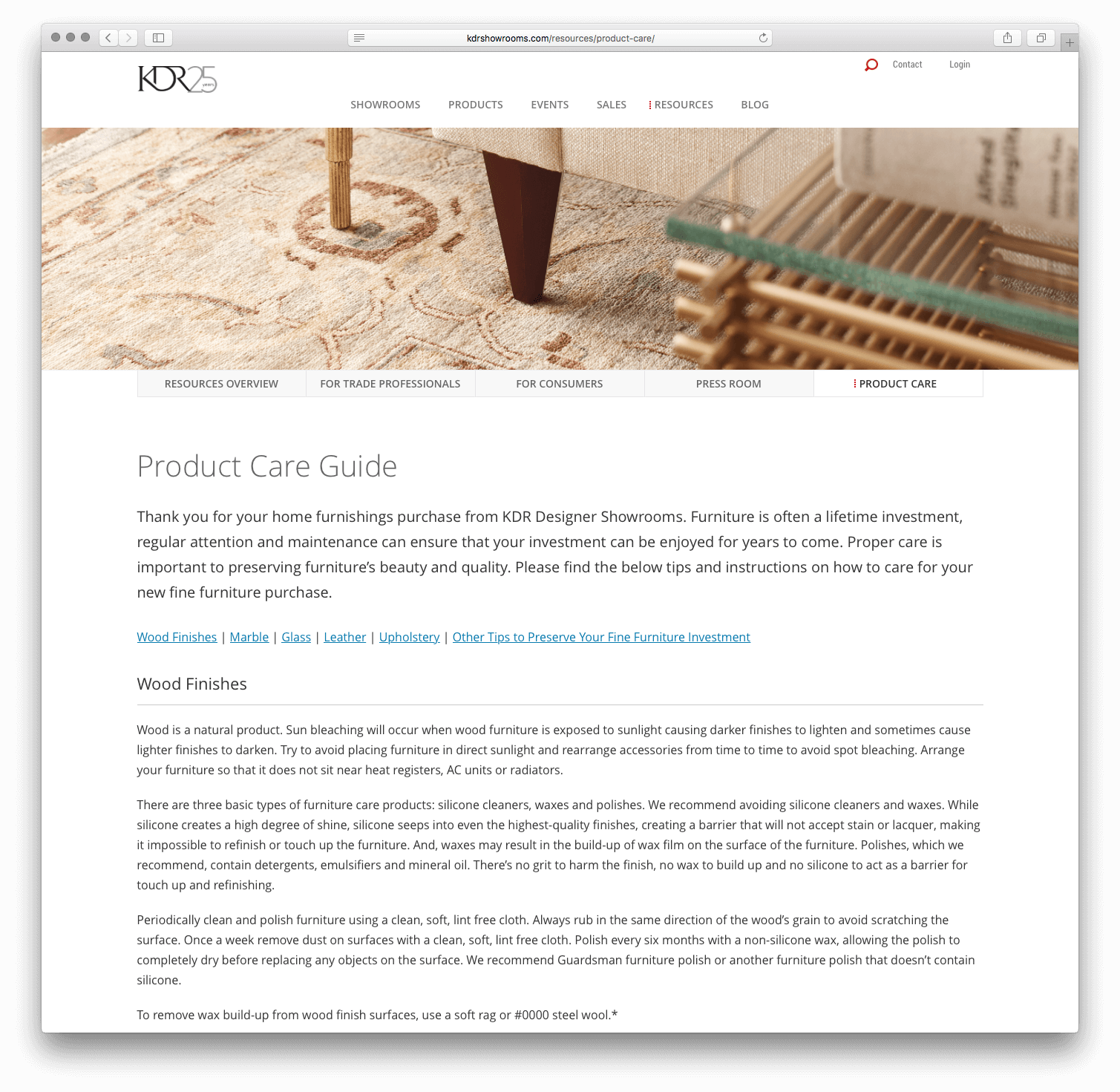 ONLINE RESOURCES
Manufacturers offer a wealth of information online including helpful downloads from Century Furniture and product care videos from Edward Ferrell + Lewis Mittman. Seek them out for information specific to your brand and product or consult KDR's Online Product Care Guide.
Latest posts by Emily Faber
(see all)