March 7, 2013
Known for subtle, understated elegance, Mark Alexander has introduced four new collections this spring, each bearing the line's characteristic quiet palette and natural qualities. Compass, Safari, Brasilia and Voyage gathered inspiration from
around the globe—from mid-20th century Brazilian architecture to a young Japanese artist who made his mark at the turn of the century.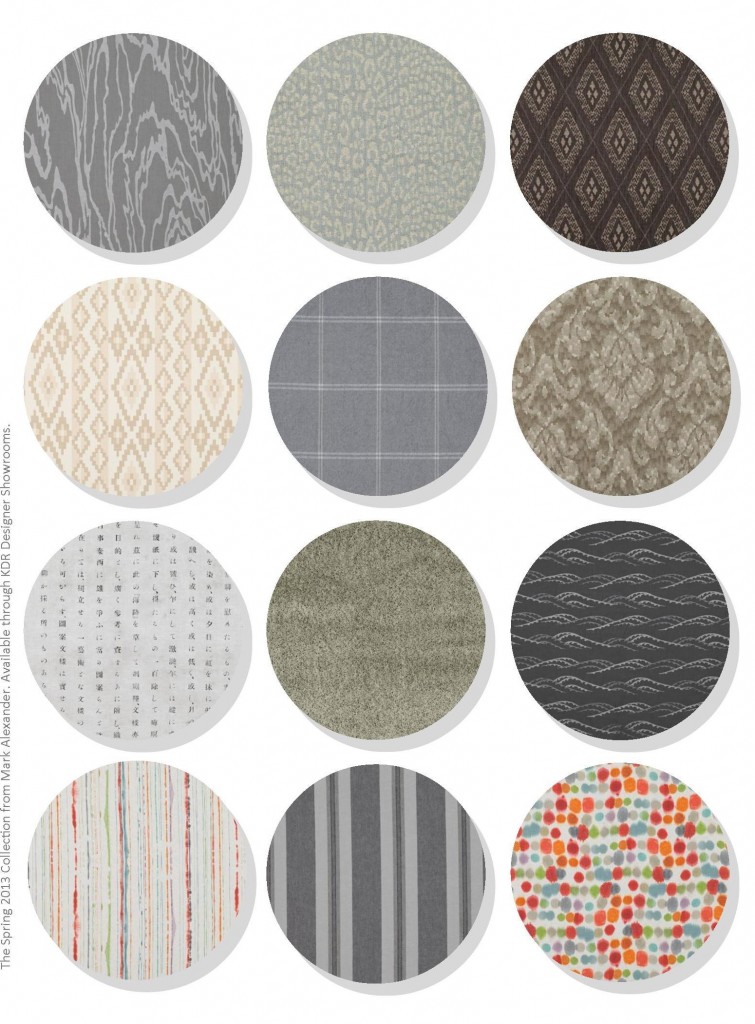 Contact your local showroom or your KDR Sales Representative for more information.
St. Louis & Kansas City | Kim Caldwell, kimc@kdrshowrooms.com or 314.368.6101
Minneapolis | Dianna Sether, diannas@kdrshowrooms.com or 612.669.9947
Latest posts by Emily Faber
(see all)