May 30, 2013
Reminiscent of the tranquil estuaries of Southern Florida, Lori Weitzner's latest collection for Samuel & Sons, Everglades, features sustainable materials such as linen, wood and abaca. This skillfully crafted collection transforms natural elements into classic trim designs.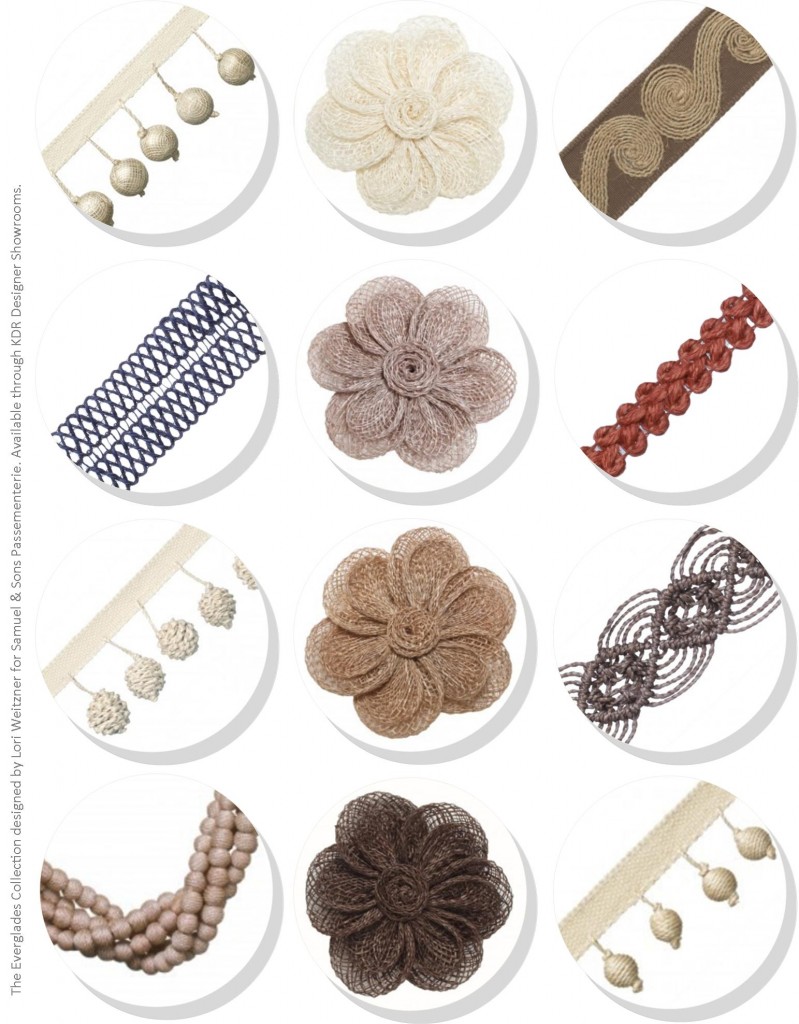 Contact your local showroom or your KDR Sales Representative for more information.
Click here to view more from our SPOTLIGHT series.
And for those of you who have followed along as I've shared bits and pieces from our recent adventures in New York, I simply have to include a few photos from our visit to the Samuel & Sons showroom. I couldn't help but smile surrounded by floor-to-ceiling trim wrapped around stately wooden spools and arranged in perfect color sequence. And this new Everglades collection…in person…I wanted to buy one of the rosettes for no reason at all.  The collection and the showroom were both absolutely stunning.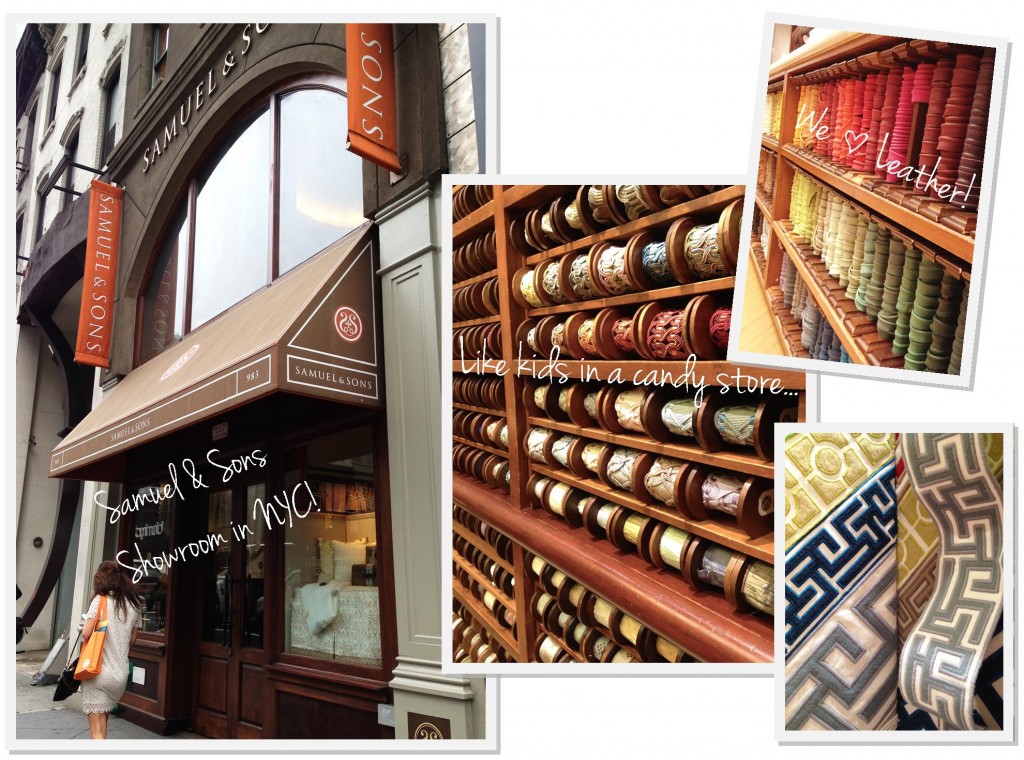 Until next time…
Emily
Latest posts by Emily Faber
(see all)