May 15, 2012
Spring 2012 High Point Highlights continued…
Casegoods from Bolier combine two of the most popular market trends; the color gray and a nod to nature.
Below, a few pieces from Dwell Studio for Precedent…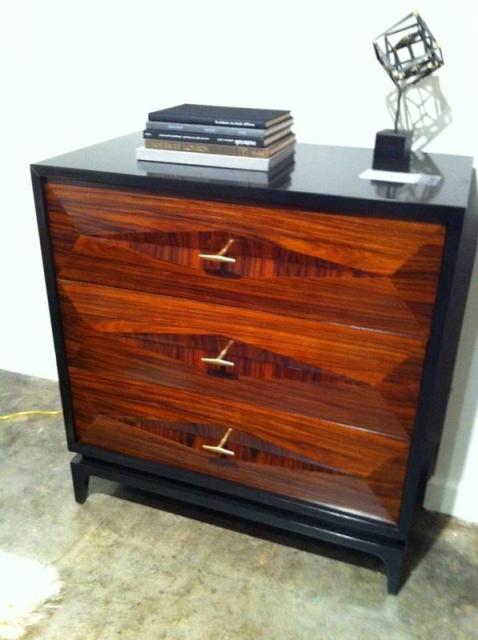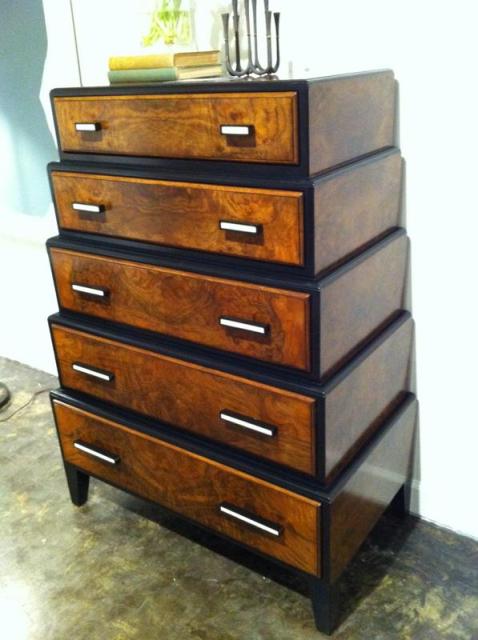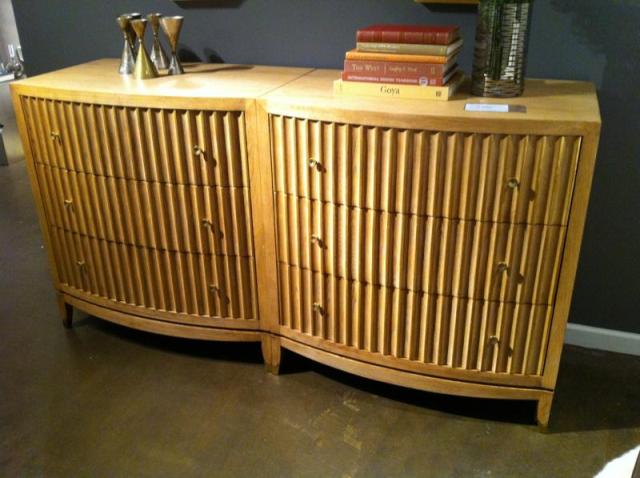 Among the introductions from Hancock & Moore, was a new finish; burnished leather. The finishing process  consists of layering stains and patinas applied by hand after the piece is constructed. It not only gives the piece a beautiful, time-worn look,  it's great for homes with kids–simply apply Vasoline Intensive Care lotion to remove scratches.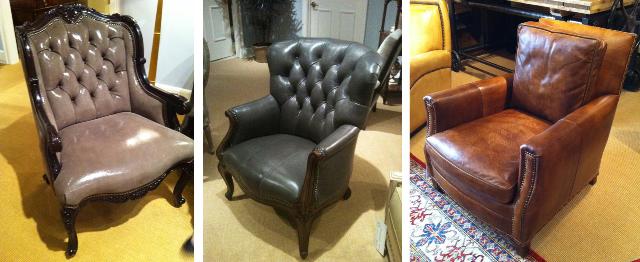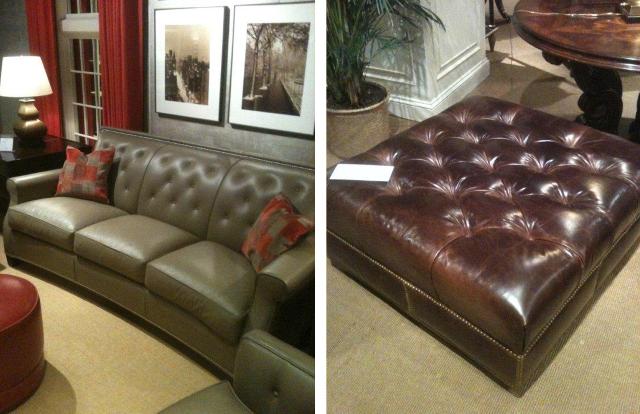 And finally, when you see a collection of to-die-for ottomans on the showroom floor in St. Louis and Kansas City in the next few weeks, you can laugh to yourself as you think of our staff, Karen, Marc and Kelly huddled outside in the cold and rain fighting for every last one. The ottomans are one-of-a-kind, upholstered using antique rugs and are available in a variety of sizes depending on the rug. Due to the tremendous demand for the ottomans, the buying process quickly took on the feel of a frenzied auction. Dealers gathered around the back of a large truck and one by one an ottoman was brought to the gate. From the story I was told, the loudest voice that was heard shouting their company name won. And our staff made the KDR name proud that day. We'll leave it at that.
So keep an eye out in the coming months for our spring market orders to start filling the floors. Until then, make sure to check out our Pinterest boards (there's one created specifically for High Point) and if you didn't make it to any of our market events last week in St. Louis, Kansas City and the MinneMarket at IMS in Minneapolis, visit our Facebook page for event photos.
Until next time…
Emily
Latest posts by Emily Faber
(see all)