June 24, 2013
Spring seemed to fly by in an instant, but our staff managed to take note of a few favorites as the warm weather ushered
in a number of new fabrics, trimmings, furniture and accessories. Here's a look at what grabbed the attention of our outside sales representatives Kim and Dianna as well as Stephanie from our St. Louis furniture department and Abby, our showroom manager in Minneapolis.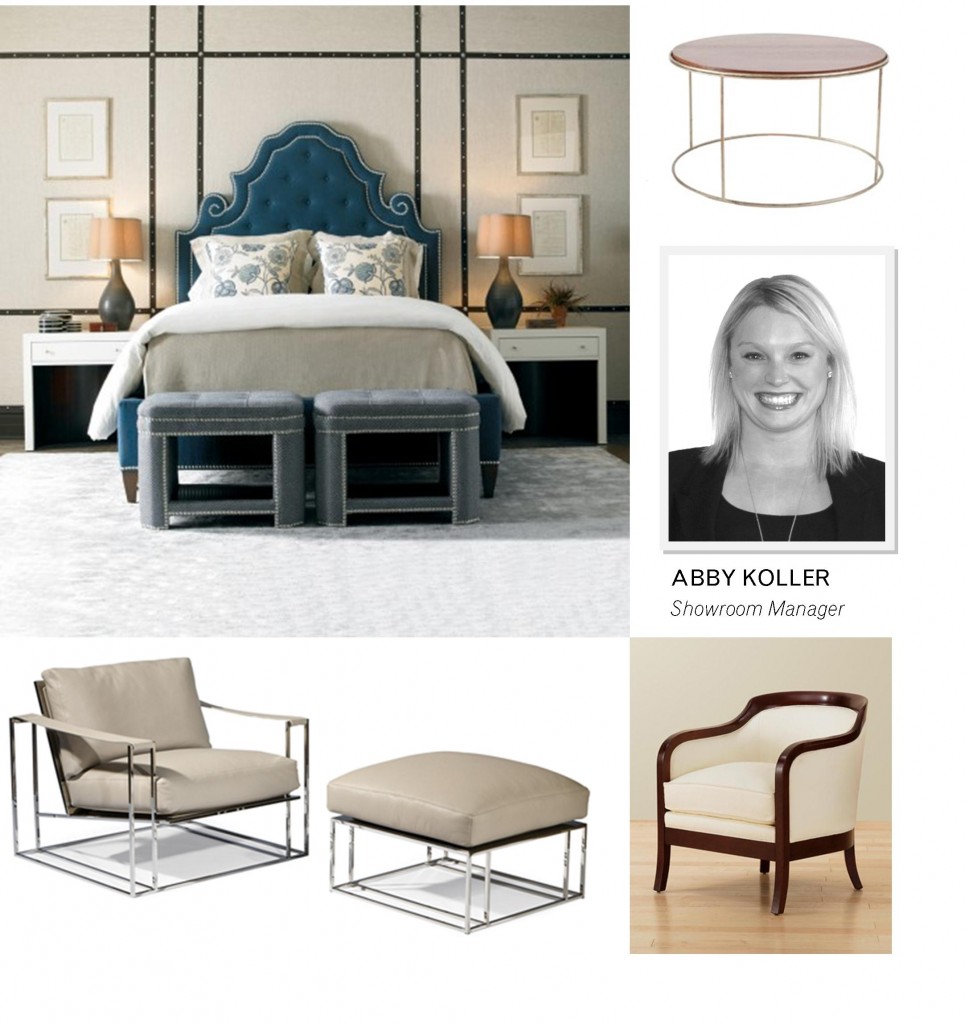 ABBY'S PICKS | Shelter Island Queen Bed, Mr. and Mrs. Howard Collection for Sherrill Furniture. McDowell Round Table, Salvations Architectural Furnishings. Copenhagen Wood Framed Chair, Duralee Furniture. Sling Chair and Ottoman, Thayer Coggin.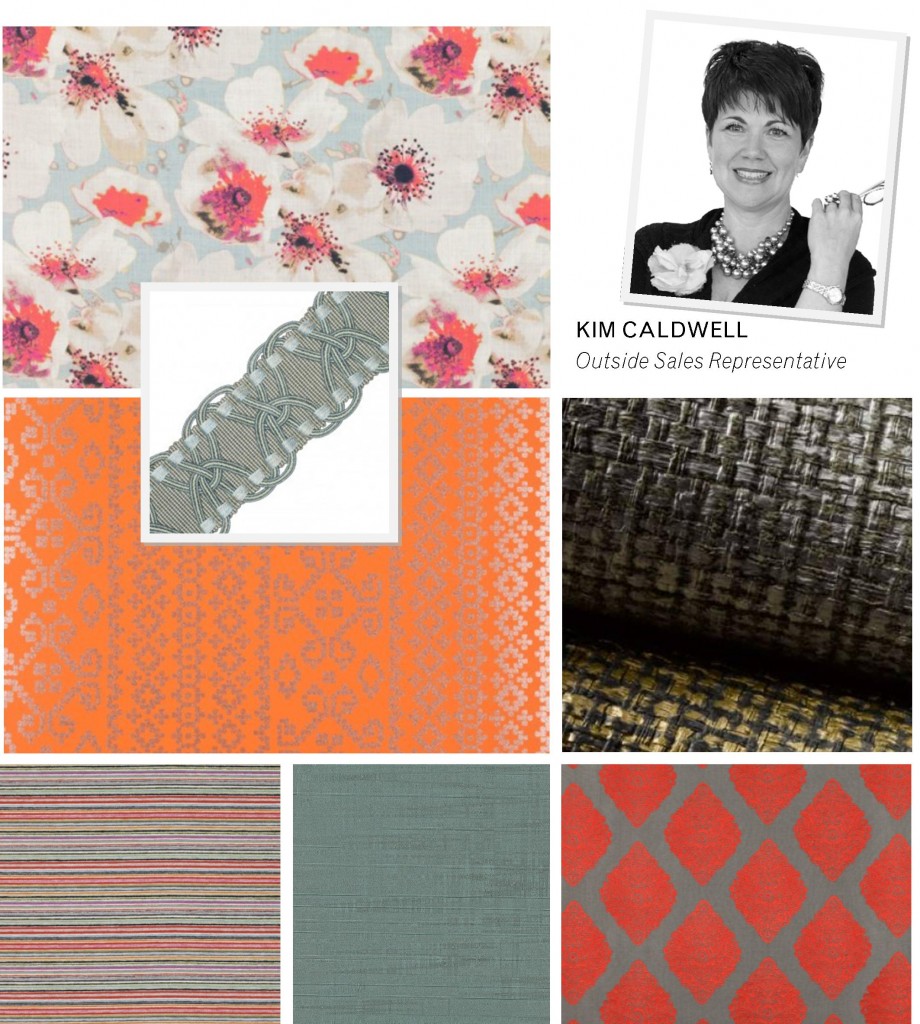 KIM'S PICKS | Eden Amaranth, printed linen, ROMO Black. 2.5″ Kensington Braid, Samuel & Sons. Kasbah Wallcovering in Clementine, ROMO Black. Vinyl Max's Metallic Raffia wallcoverings, Phillip Jeffries. Zella Cayenne, chenille stripe, ROMO Black. Vinyl Washed Silk wallcoverings, Phillip Jeffries. Zari Cayenne, embroidered linen, ROMO Black.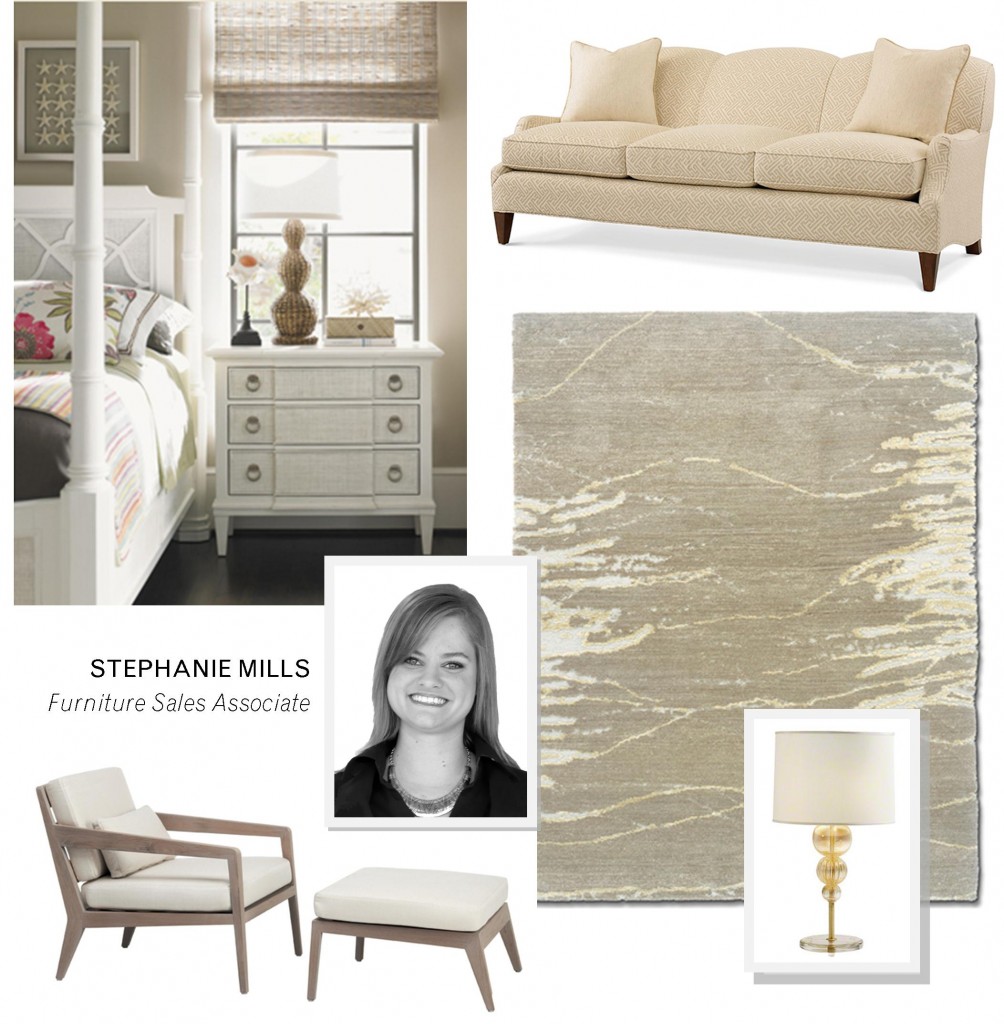 STEPHANIE'S PICKS | Tucker's Point Bachelor's Chest, Ivory Key Collection, Lexington. Brady Sofa, Century Furniture. Here and There rug, Tufenkian. Bauble Lamp by Barbara Barry, Baker Furniture. Drift Lounge Chair and Ottoman, Brown Jordan.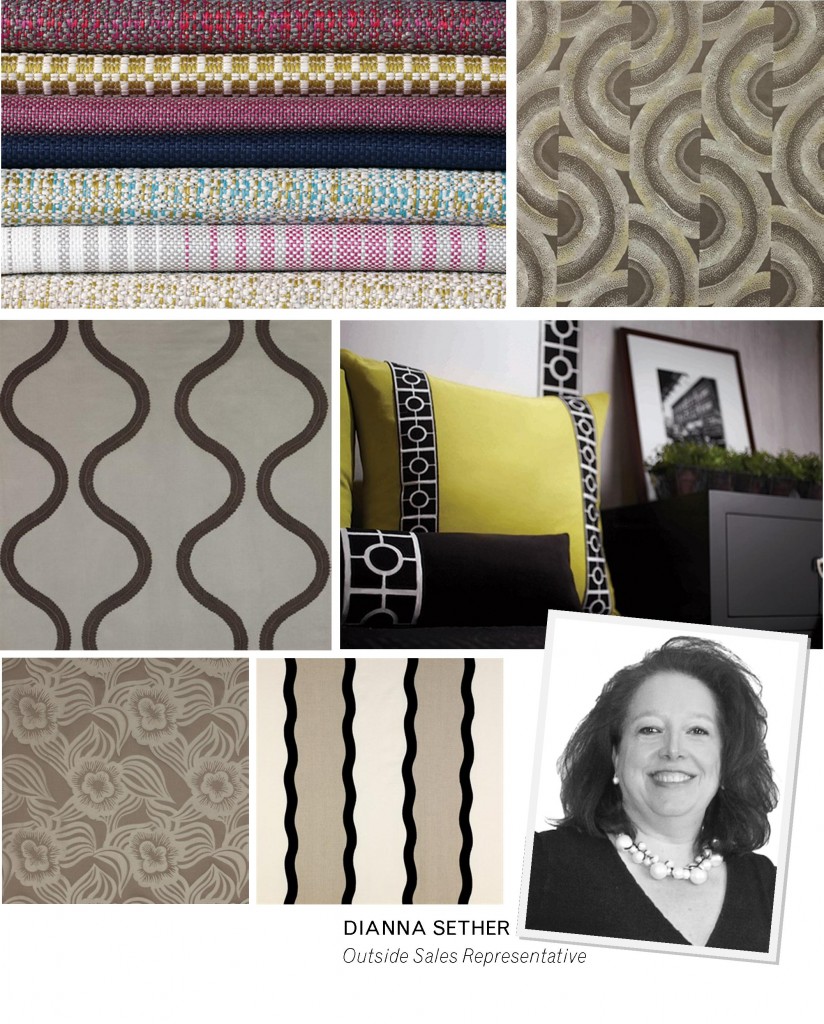 DIANNA'S PICKS | Canopy Indoor/Outdoor Collection, Kirkby Design. Rosemont in Dark Bronze, Larsen Fabrics. Riverside in Silver, Larsen Fabrics. Corinthia Collection, Samuel & Sons. Dallas in Taupe, Larsen Fabrics.  Jackson in Liquorice, Larsen Fabrics.
Latest posts by Emily Faber
(see all)