April 26, 2012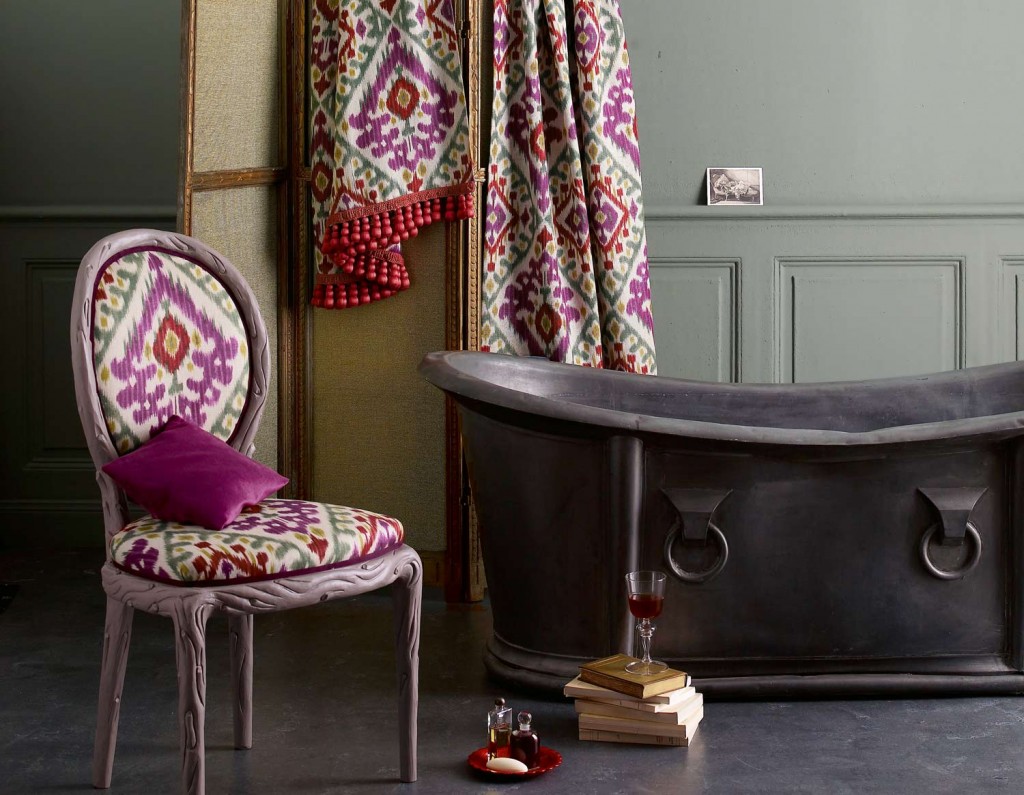 A pattern that has been cool for thousands of years; ikat most definitely has staying power. Despite it's soaring popularity in the mainstream in the past few years, KDR Sales Representative and textile maven Kim Caldwell reminds me repeatedly that ikat is a CLASSIC that has always been revered in the design world. Message received Kim.  So call it the latest craze or a timeless classic, whichever you choose, a few of the latest interpretations, namely those from Manuel Canovas, Brunschwig & Fils, Robert Allen and Duralee have certainly got my attention. Now I'm left to decide what form ikat will take in my home or wardrobe this spring. Here are a few to consider for yourself.

Above: Boheme from Manuel Canovas.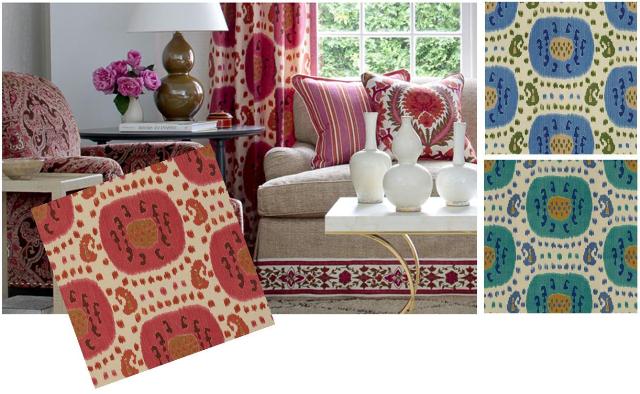 Above: Samarkand Cotton and Linen Print from Brunschwig & Fils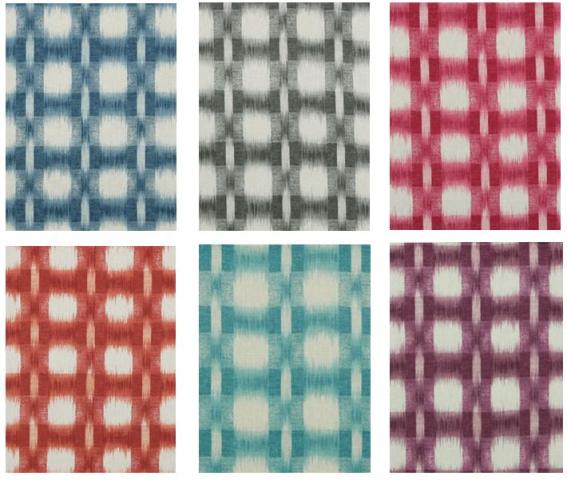 Above: Plaid Ikat from the Williamsburg Classics Collection by Robert Allen.
And a few non-textile applications to consider…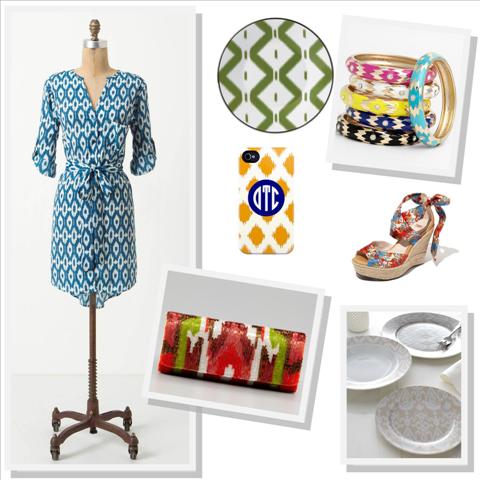 Clockwise Above: Ikat Frequencies Shirtdress, Anthropologie. Jasper Conran's Kilim for Wedgewood, Bloomingdale's. Sequin Medium Ikat Enamel Bangle, Nordstrom. Personalized Ikat Smartphone Case in over 20 colors, Whimsies. UGG Lucianna Wedge, Nordstrom. 12-Piece Ikat Dinnerware, Neiman Marcus. Ikat Beaded Satin Clutch, Neiman Marcus.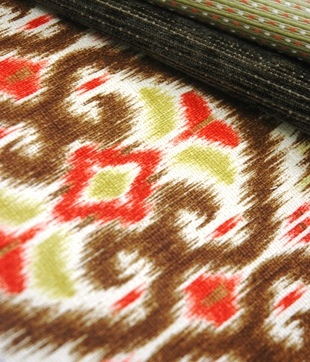 A Little Bit of Background…
I find a bit of history fascinating and the process of textile and wallcovering production as well, but in the case of ikat, well, let's just say it's a complex weaving process that involves a resist dying process applied to the warp, weft or in some cases, both fibers. It's an extremely complex art form with roots in ancient civilizations all over the world, from the Middle East to South America. So complex in fact that explaining it, or just reading about how the fibers are dyed and woven makes me feel like I'm back in a college math course–overwhelmed. Certainly gives a whole new appreciation for a true woven ikat.
Stay tuned for photos and highlights from our Minneapolis showroom grand opening and honored guest Jack Lenor Larsen.
Until next time…
Emily
Latest posts by Emily Faber
(see all)