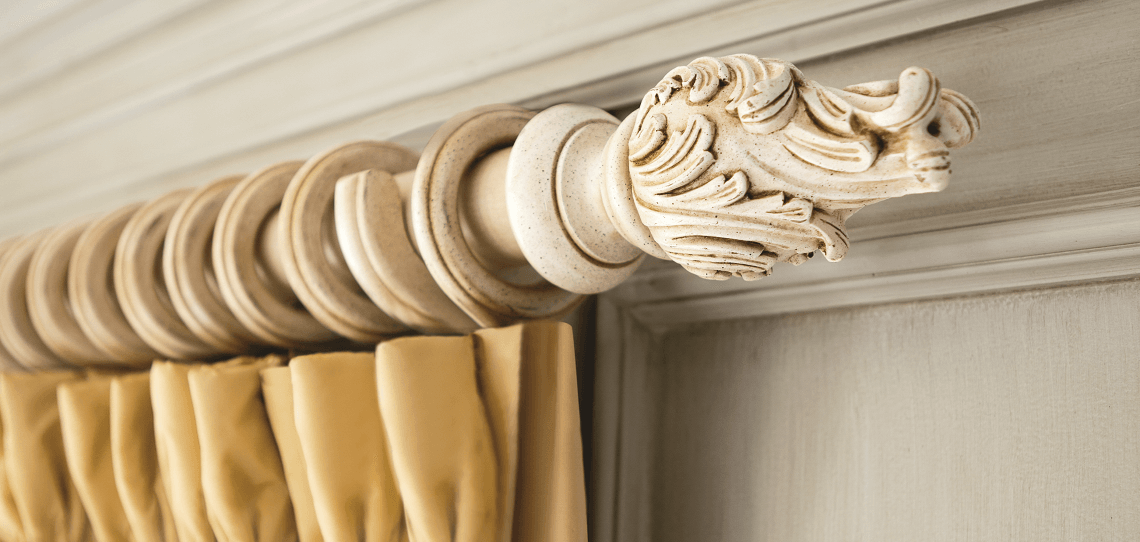 July 19, 2016
We think it's safe to say that we all strive to work smarter, not harder. In this post we're taking a closer look behind the scenes at the creation of custom window treatments. We've tapped an expert at a local workroom to assemble simple steps that will ensure a successful, stress-free installation.
The Drapery Workroom
We believe, and we're sure many of you know all too well, that your workroom can be one of your strongest allies. Many of you have built relationships and have long histories with particular workrooms, but are you taking full advantage of all they have to offer? And how are they compensated for their services?
Kevin Kenney, President of KDR Designer Showrooms, urges designers to take full advantage of a workroom's knowledge and experience. "When asked, we almost always refer workrooms who offer turnkey services to designers. Designers can't always be experts on everything they have to specify and select. Having trusted professionals who specialize in one category are invaluable and workrooms are no exception."
He adds, "We've certainly had instances where designers will specify hardware based on an aesthetic but its function may not be correct for the type of installation. There are a lot of technical considerations as well, and who better to oversee a hardware order than the individual constructing the drapery and installing it."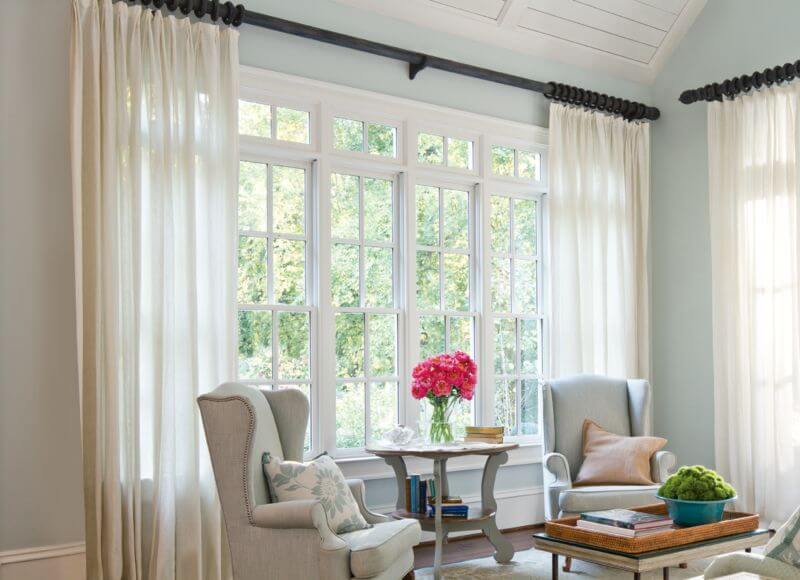 Linda Robinson of Fabricworks, has worked with St. Louis designers for 20+ years and over time, she has developed agreements with her clients. Depending on the services provided, designers typically offer a percentage of the hardware cost, or in some instances, a flat fee.
"I will do as much or as little as the designer needs me to do. I can measure, figure yardage and hardware requirements in addition to receiving and storing their hardware prior to install. Every designer is different so I'm willing to be flexible. We can even offer to place the hardware order from the start. If a designer is not comfortable with window treatments, they might recognize their limitations and be willing to lean on their workroom, then come to an agreement on compensation for their individual needs"

– Linda Robinson
Our window covering department has seen errors in decorative hardware orders firsthand, resulting in chaotic installations with incorrectly ordered returns, rods and rings. Remember, that depending on the workroom, they may provide services you aren't utilizing and it might be a discussion worth having–one that will save you time and money in the long run.
---
A Timeline for Custom Window Treatments
Depending on a workroom's level of involvement, the process may look something like this:
Designer finalizes design and makes fabric, trim and hardware selections.

Designer or workroom visits project site to measure. Typically, an hourly rate or trip fee will apply. If the workroom is tasked with the measure, they assume responsibility for calculations as a result.

Using the specified design, the workroom or designer will calculate yardage and hardware requirements (brackets/returns, rods, rings, etc.).

Fabrics, trim and hardware should be ordered at the same time. All may be ordered by designer or the designer can hire the workroom to calculate and order hardware.

Fabrication of window treatments/receipt of hardware.

Workroom's installer to deliver and install treatments to the jobsite.

---
Many thanks to Linda at Fabricworks for sharing her personal experience with the KDR blog. Join the discussion on Facebook, Twitter or Instagram and let us know how your workroom plays an important role in your business.
KDR is your local drapery hardware expert and we offer the most extensive selection of any distributor in the country. We happily provide drapery hardware sampling and price lists to designers, even when the workroom is placing the order. We simply ask that if we're providing you with sampling, that your workroom is doing their hardware purchasing through KDR.
For more information on any of our decorative hardware or window shading products contact the showroom or e-mail windows@kdrshowrooms.com.
Contributing Writer Emily Faber has over fifteen years of experience in the interior design industry as an editor, marketing director and freelance writer. Every month Emily shares industry insight including the latest product and collection launches (
SPOTLIGHT
,
NEW + NOTEWORTHY
), informative and educational posts (
QUICK STUDY
), helpful suggestions from the KDR Sales Team as well as Q & A's with influential manufacturers and product designers.
Latest posts by Emily Faber (see all)