December 23, 2013
With Christmas only days away, many of you have spent weeks decking the halls to the hilt, not a detail to be missed. In the spirit of these details that excite and inspire, I bring you new designs in passementerie, showcasing some of our industry's top talent in the form of glorious tapes, trims, tassels, cords and gimps. With trimmings from KDR, including the latest from Samuel & Sons, Travers and Kelly Wearstler for Lee Jofa, the opportunities for creating unique, custom designs are limitless.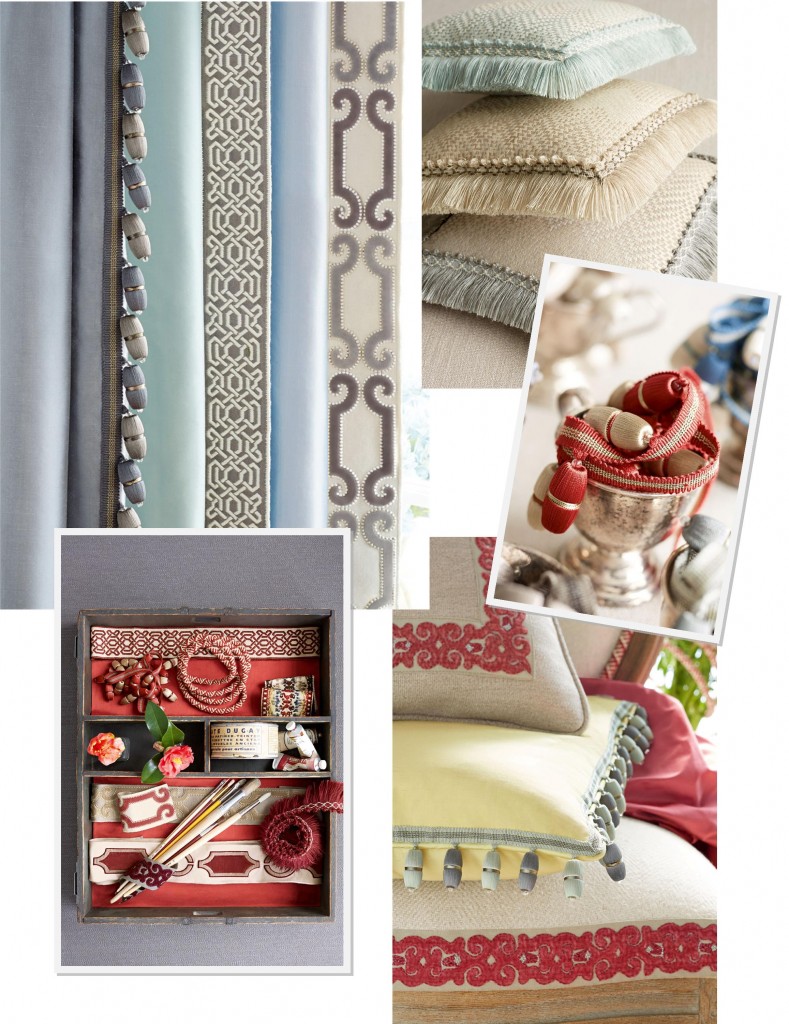 Passementerie | Artisanal Vol II, Travers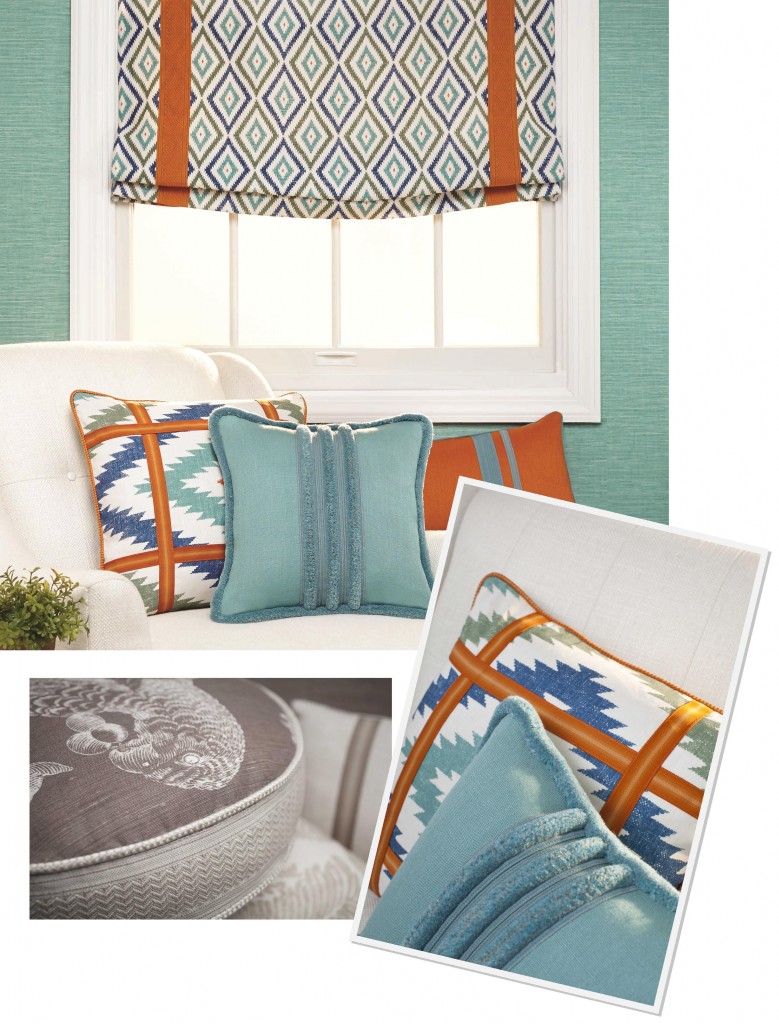 Strata, Samuel & Sons Passementerie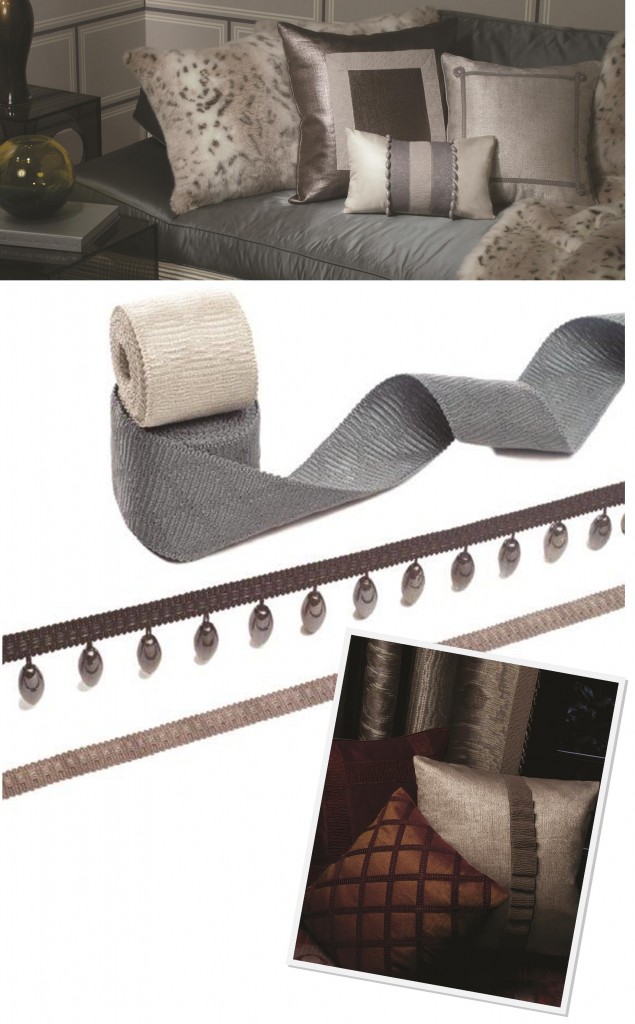 Lumiere, Samuel & Sons Passementerie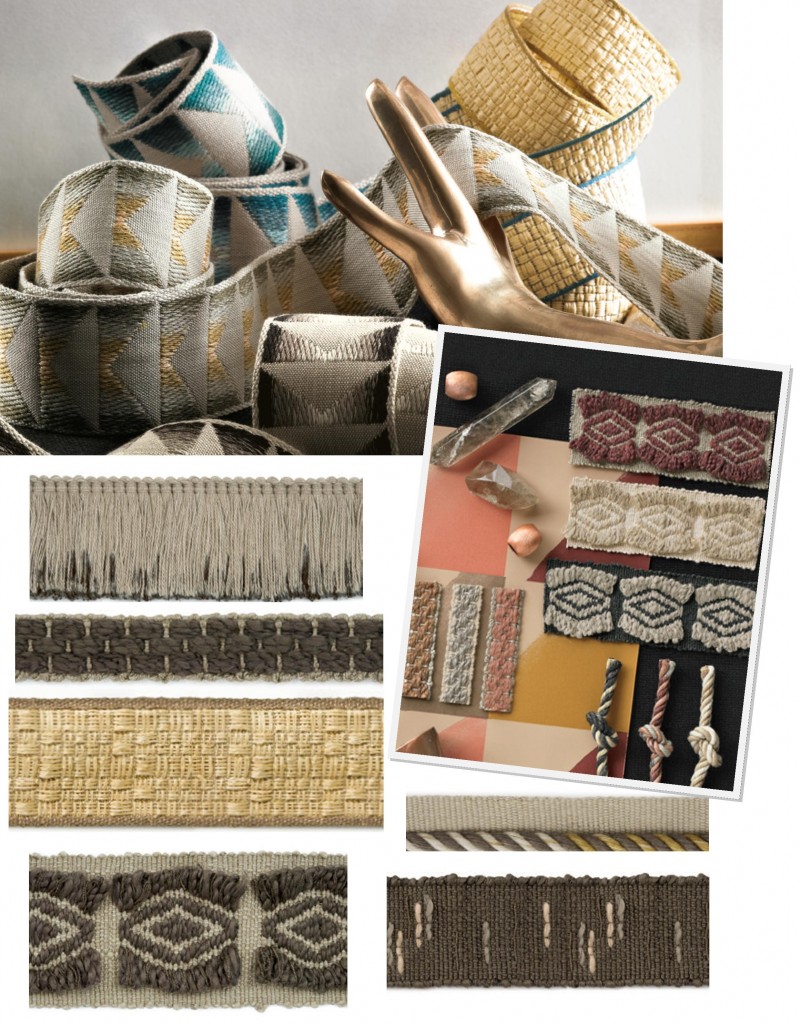 Kelly Wearstler Collection, Groundworks at Lee Jofa
For more information on the trimmings seen above, or to request sampling, contact your local showroom.
Happy Holidays!
Until next time (next year!)…
Emily
Latest posts by Emily Faber
(see all)