March 27, 2018

If you attended our recent Spring Market events, we're confident you noticed the changes to our semi-annual event. Gone are the days of tradeshow-style tabletops. The refreshed format offered a personalized experience between trade professionals, the  products and manufacturing experts. Keep reading for a list of top event highlights in the market recap with Spring Market 2018 giveaway winners.
---
Spring Market By The Numbers
.


3  SHOWROOM EVENTS

38  BRANDS PRESENTED
Product categories spanning from furniture, fabrics, trimming and lighting to drapery hardware, wallcoverings and more; we covered it all from chandelier to floor.
24  PRODUCTS EXPERTS

Trade professionals met one-on-one with manufacturer representatives from more than 30+ brands of furnishings, fabrics and textiles, wallcoverings, trimmings, drapery hardware and window coverings to learn about the latest introductions and product design innovations.
3  NEW FURNITURE LINES LAUNCHED
The official launch event to introduce the newest additions to our showrooms' furniture lines. The newest brands included Hickory Chair and Pearson to the Kansas City and St. Louis showrooms and Henredon in Minneapolis.
200+  ATTENDEES
100+  STAMPED PASSPORTS
$1200 IN GIVEAWAY PRIZES
3  GIVEAWAY WINNERS


.



---
Spring Market Giveaway Winners
Congratulations to our Spring Market 2018 winners! The recipients received a gift card valued at $400; St. Louis and Minneapolis winners received a gift card to Neiman Marcus and the Kansas City winner, a gift to Halls Kansas City.
St. Louis showroom winner:
Tina Wolff, Wolff Interiors
Minneapolis showroom winner:
Eric Kaufman, Bruce Kading Interior Design
Kansas City showroom winner:
Erin McKenna, Erin McKenna Design


.

Winners pictured left to right: Eric Kaufman, Tina Wolff and Erin McKenna.


.



Make sure to you're on our invitation list. Subscribe here to receive email updates about future showroom events directly in your inbox.
Save the date! Fall Market 2018
St. Louis showroom  |  Tuesday, September 25, 2018
Kansas City showroom  |  Thursday, September 27, 2018
Minneapolis showroom  |  Thursday, September 27, 2018
August 9, 2017
Soon, all eyes will be set upon the sky in anticipation of this month's total eclipse of the sun. Shop symbolic designs that celebrate solar power —the celestial body emblemized in mirrors and lighting, wallcoverings and trim. Bask in the golden glow of Century's iconic sunburst mirror, fabrics from JAB and Barbara Barry's Celestial Commode for Baker Furniture. Explore the range of powerful performance fabrics from the Hartmann&Forbes Solarscreen collection and radiant designs in sconces and table lamps from Niermann Weeks and Currey & Company.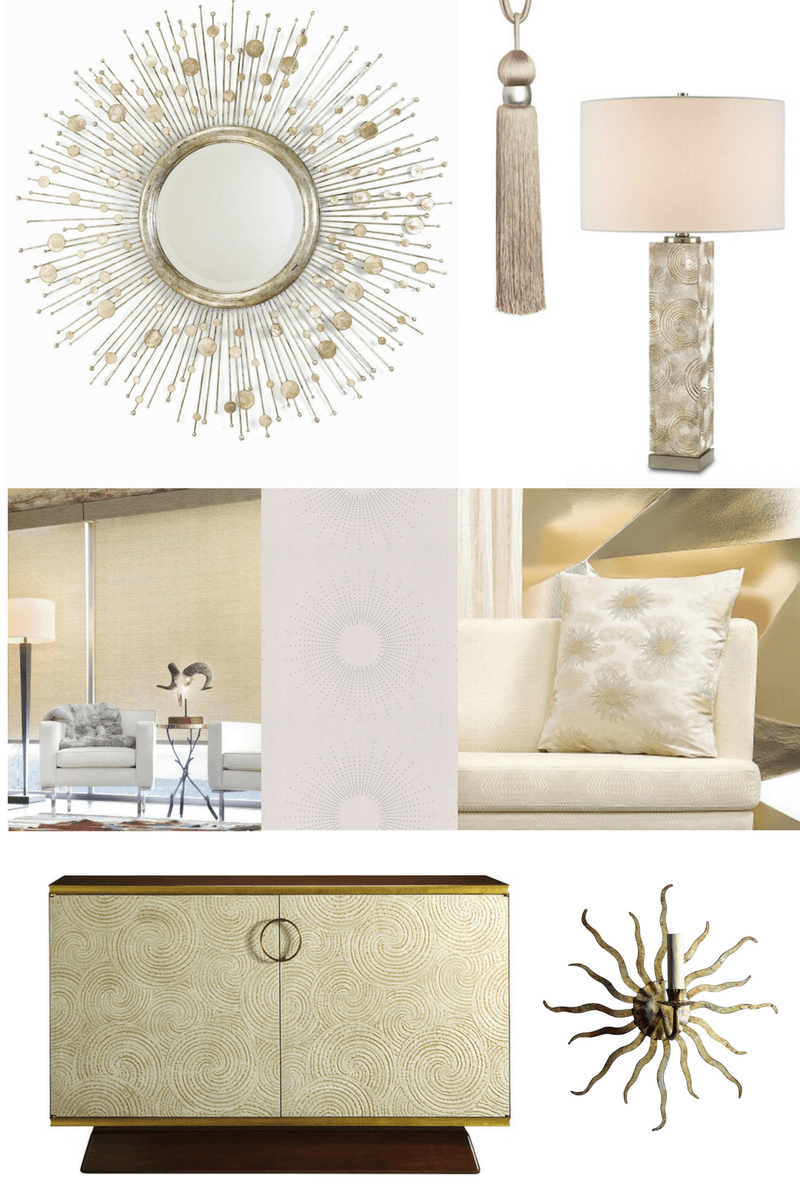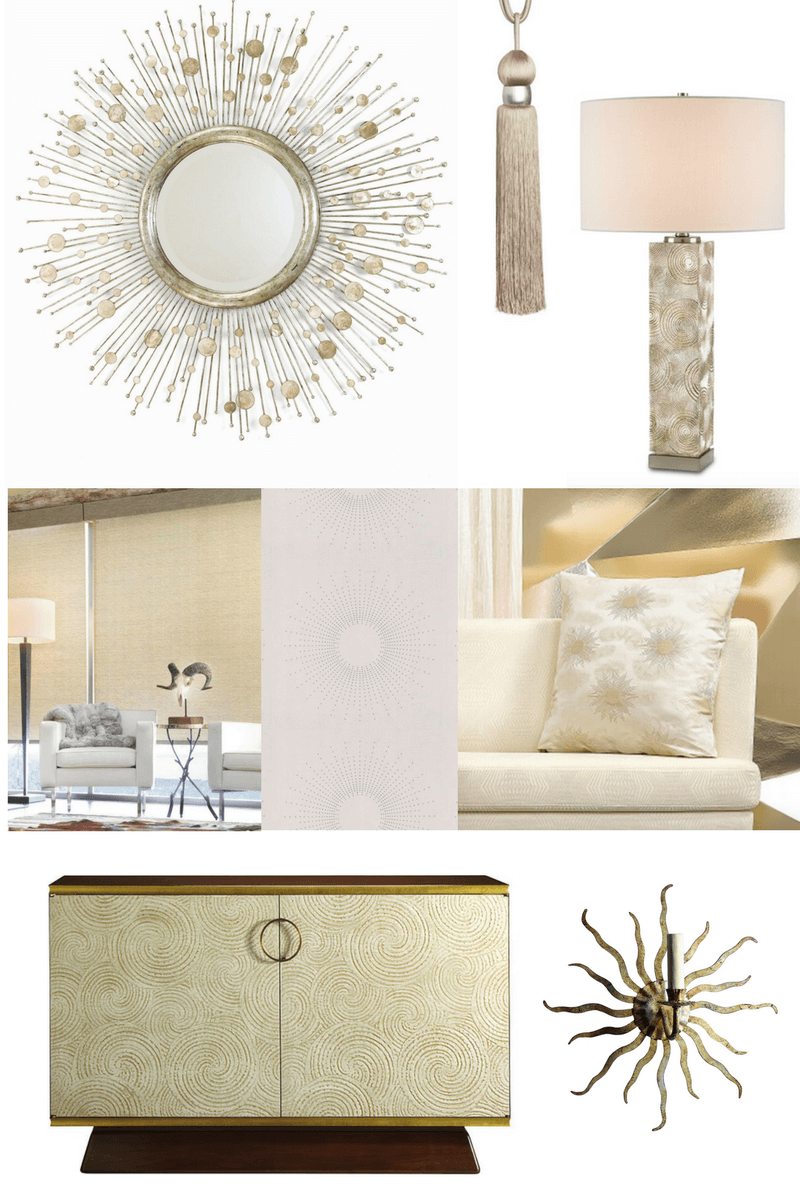 July 26, 2017
This spring at High Point Market it was clear (pun intended) that furniture and accessory brands alike were embracing acrylic. Century Furniture has launched a collection of acrylic furniture by Thomas O'Brien that pairs the modern material with glass and wood veneers. Thayer Coggin makes a statement with Milo Baughman's iconic Bond Acrylic Chair and Select Drapery Hardware has recently unveiled a new collection of acrylic rods and finials. Shop these, as well as designs from  Spectrum Limited and Lillian August Fine Furniture below and contact the showroom for pricing, specs and custom options.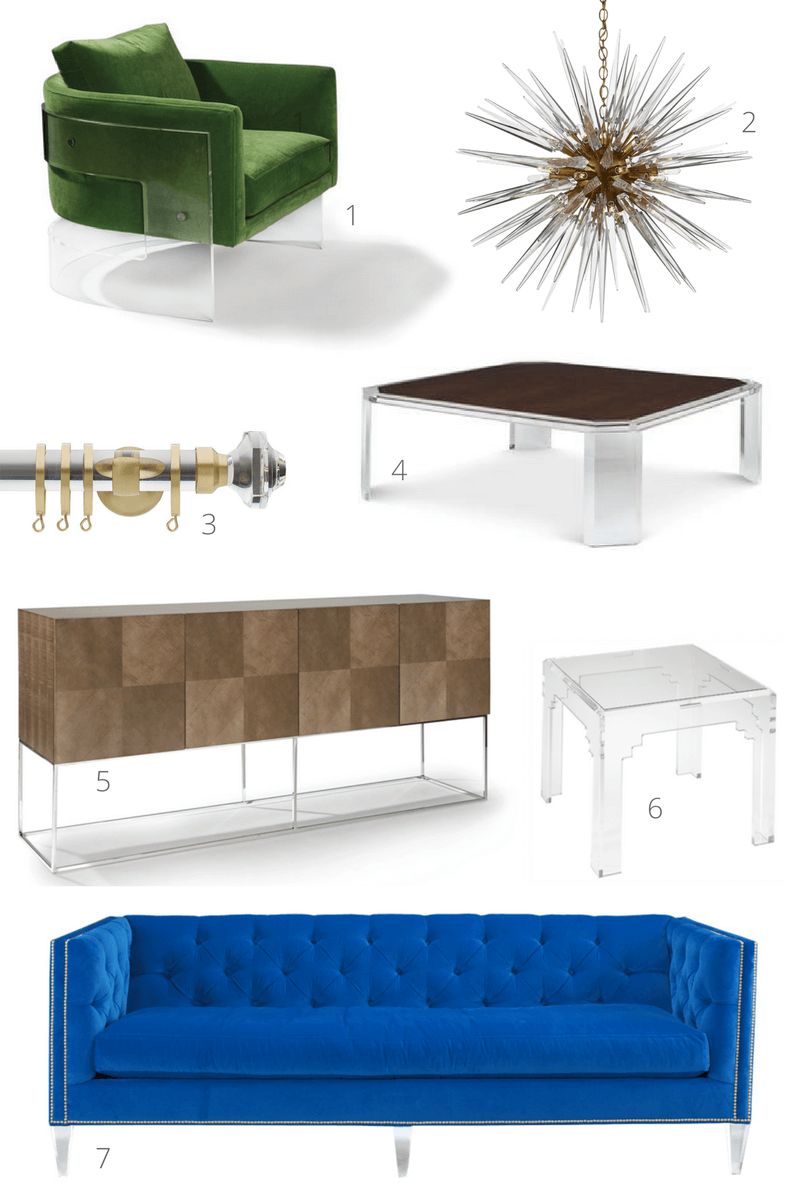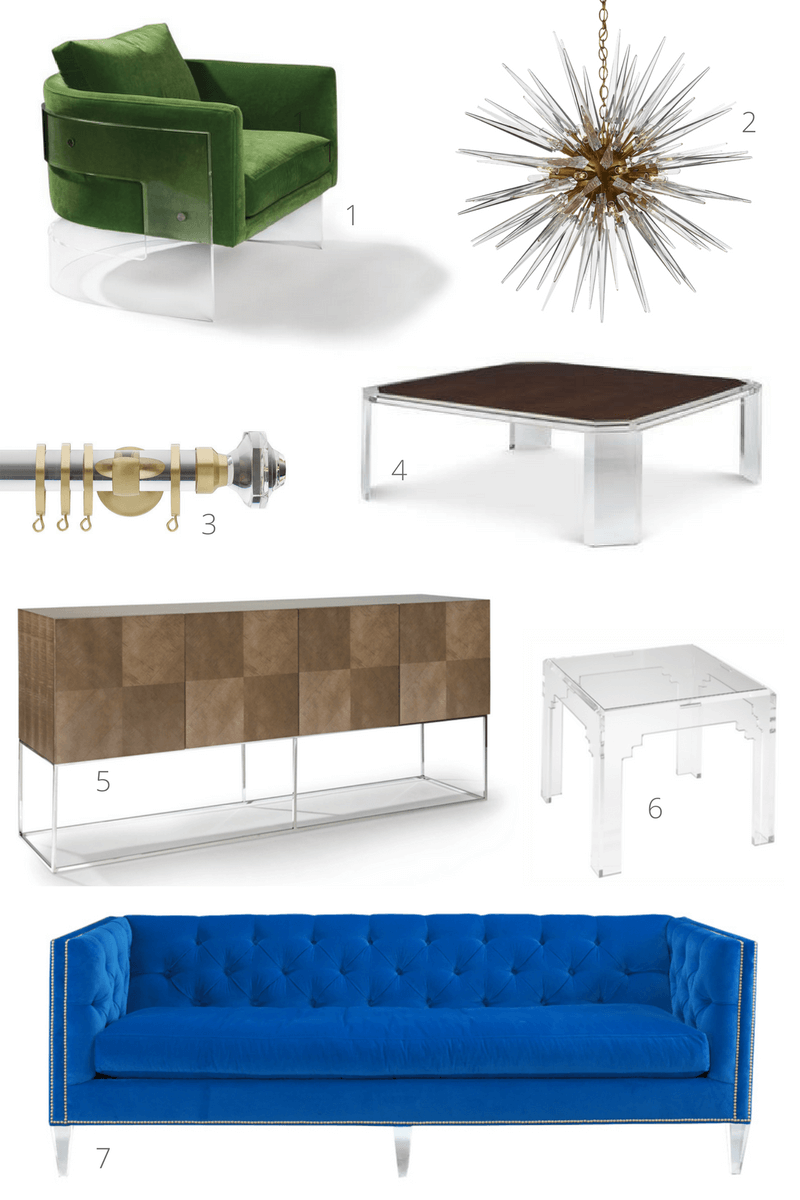 1.
Bond Acrylic Chair by Milo Baughman
, Thayer Coggin  2.
Quincy Medium Sputnik Chandelier
, Visual Comfort  3.
Acrylic Rod and Satin Finished Brass Rings
  4.
Phoenix Coffee Table
, Thomas O'Brien for Century Furniture  5.
Mabel Buffet/Sideboard
, Thayer Coggin  6.
Berlin Side Table
, Spectrum Limited Collection  7.
Wright Modern Sofa
, Lillian August Fine Furniture
July 14, 2017
In addition to showcasing the latest products and trends, it's the goal of the Design Digest to continually educate customers, providing information that will ensure both beautiful and successful applications and installations.
Q: Is it wise to use a wallcovering in a bathroom or powder room? If so, is there a way to ensure that moisture won't become an issue?
A: It is absolutely fine to use wallcoverings in a bathroom—so long as you choose the right wallcovering and create the proper environment.
First, remember that ventilation is paramount when creating an environment suitable for wallcoverings. Fans and windows can help to eliminate moisture and prevent mold or mildew from forming.
While natural wallcoverings are extremely popular, they are not the best choice in a damp environments. In the case of bathrooms, we suggest customers consider vinyl alternatives like those offered by Phillip Jeffries. Vinyl wallcoverings can provide the look of a natural paper but with the addition of an Anti-Microbial element and Stain Repellent Finish.
Phillip Jeffries is a brand dedicated to an ongoing, innovative product development process and it shows in their vast range of vinyl options that provide stunning alternatives to papers crafted from linen, silk, bamboo, leather, cork, seagrass, paper weaves, raffia, grass cloth, burlap, help and more.
See a sampling of vinyl styles below and explore the full range from Phillip Jeffries here.
LOAD MORE