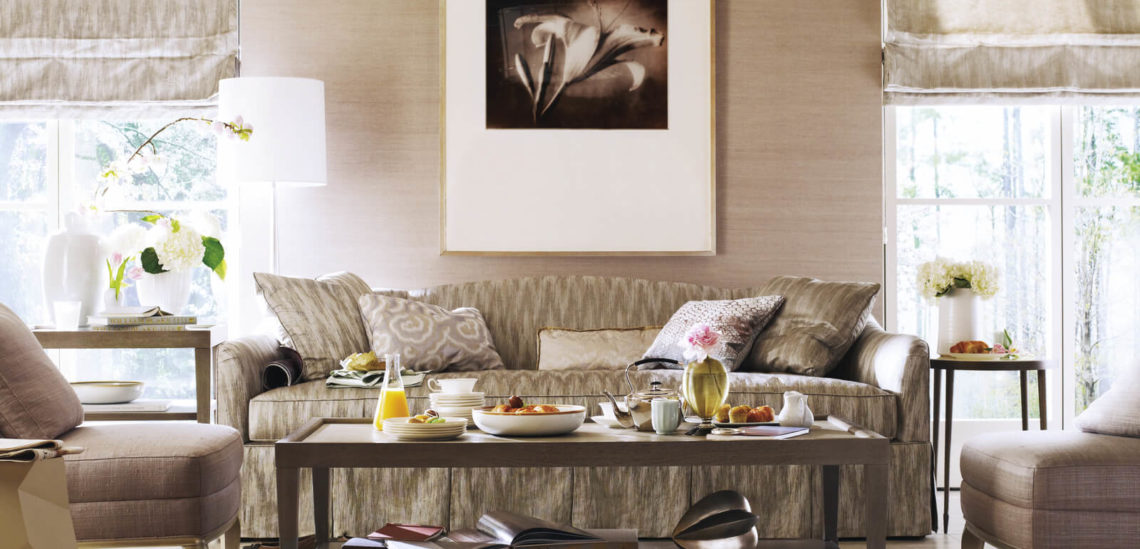 September 14, 2011
Reuniting Classics | Barbara Barry & Baker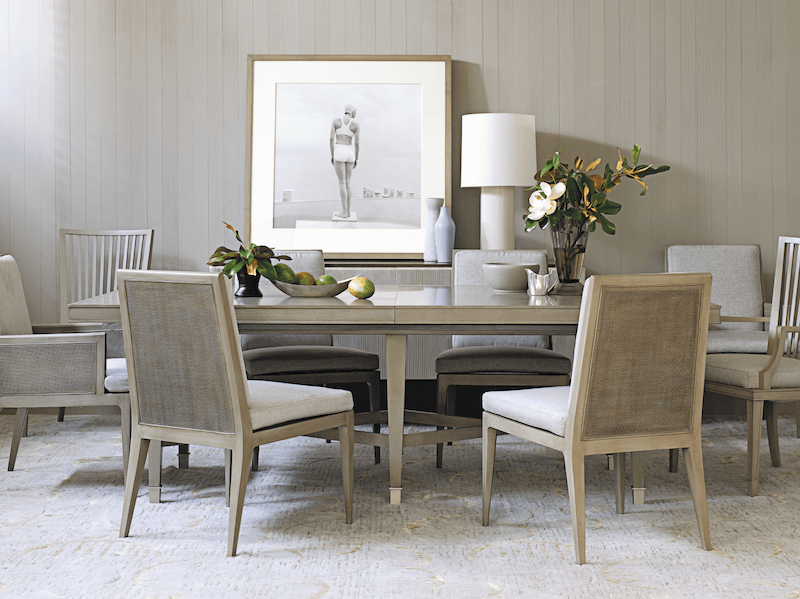 Barbara Barry has returned to Baker and her new collection in a word, aside from stunning, is relaxed. Rumor has it that her requirements for each sofa design included the usual suspects, exquisite style, comfort and superior construction, and one additional and unusual requirement, that one could nap comfortably lying down on each…evidence of her dedication to a more relaxed refinement.
These are truly pieces to live on.
St. Louis & Kansas City Barbara Barry
Introduced at spring market, the new collection has begun to arrive in our St. Louis and Kansas City showrooms. The remaining pieces will trickle in throughout October. The collection introduces 62 pieces, 45 new fabrics and three new finishes. Of the three finishes, a notable, unique new offering, Plume, is created by layering warm brown over soft gray then softly rubbed to a low sheen.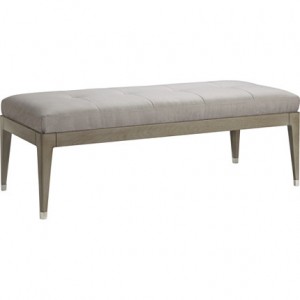 Modern Moment Bench, Finished in Plume
Details that Differentiate
More relaxed in feel, but not in their standards, the Baker tradition of furniture making demands, as always, the finest details in craftsmanship. A bit of a departure from the sleek wood pieces in her former collection, Ms. Barry's newest casegood designs feature quarter-cut walnut veneers revealing the natural pores of the wood.
Yet while conveying a more subtle sensibility, her attention to every last detail is apparent. Soft close drawers and custom cast brass hardware hand-crafted in a small shop in Italy are marks of her standards in casegoods, while her upholstery pieces are hand-cut, hand-tacked and feature French top-stitching.
Inspiration
In a recent interview, Ms. Barry described wanting to create the feeling of stepping into a beautiful painting, where the elements feel balanced and inviting. Her inspiration for the color palette was derived from John Singer Sargent's paintings of Venice—pale gemstones of citrine, aquamarine and rose quartz in soft sensuous tones.
"How we feel in the rooms we create is what interests me in design, and is key to my process."  -Barbara Barry
Her words echo a sentiment many of us may feel as we begin to imagine a space. Envisioning it not only from a visual perspective, but what a moment would feel like sitting in the completed room—the light, the sound, and how it all comes together to create a sort of peace.
A FEW OF OUR MUST-HAVES FROM THE NEW COLLECTION
* denotes pieces that will be on display in the St. Louis Showroom.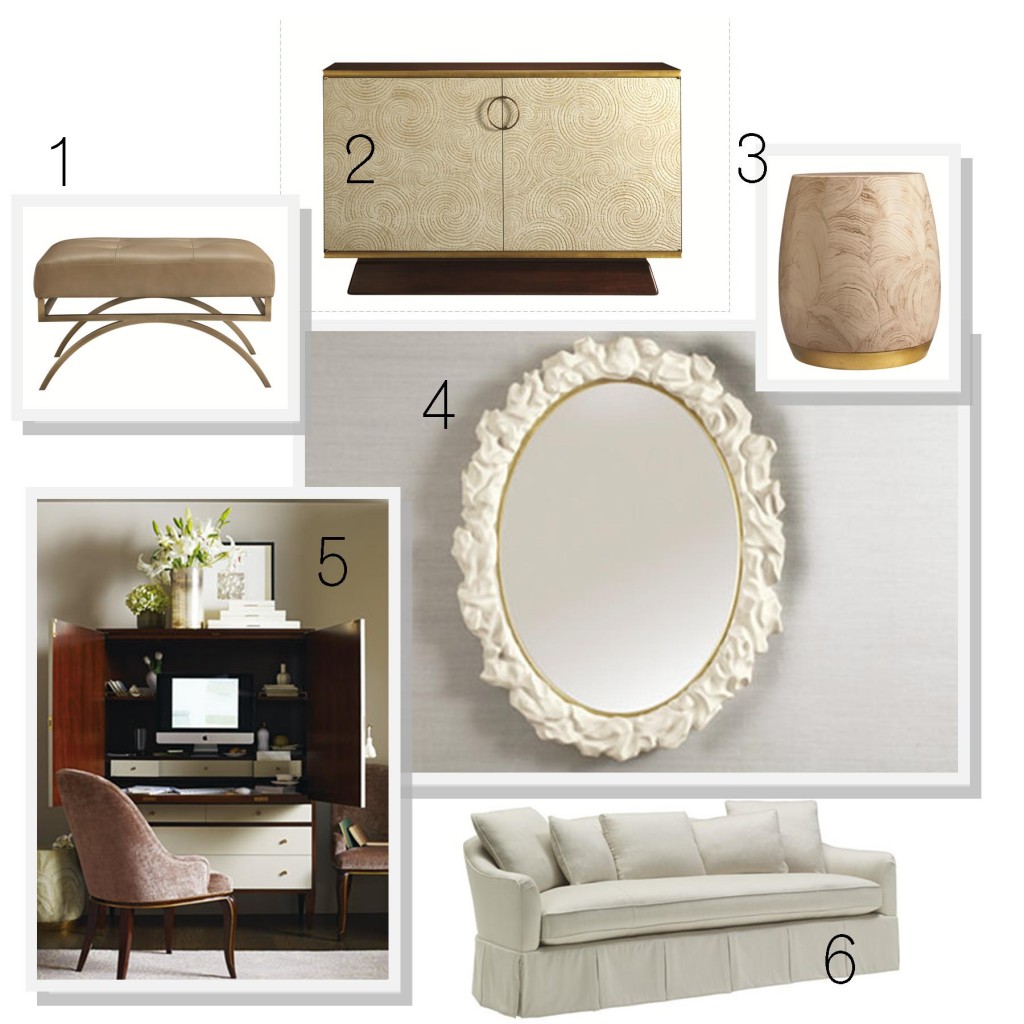 1. Arc Bench {thin metal legs have a graceful, light feel} 2. Celestial Chest* {unique finished inspired by a favorite textile} 3. Bauble Drum* {small drum table painted in an organic hand-painted Geode pattern} 4. Folie Mirror {mirror framed in sculptural, meringue-inspired frame with a delicate, burnished gold accent} 5. Social Study {this elegant secretary transforms into a functional computer cabinet} 6. Soiree Skirted Sofa* {a deep seat and tight back are supported by custom-sized down pillows}
Latest posts by Emily Faber
(see all)